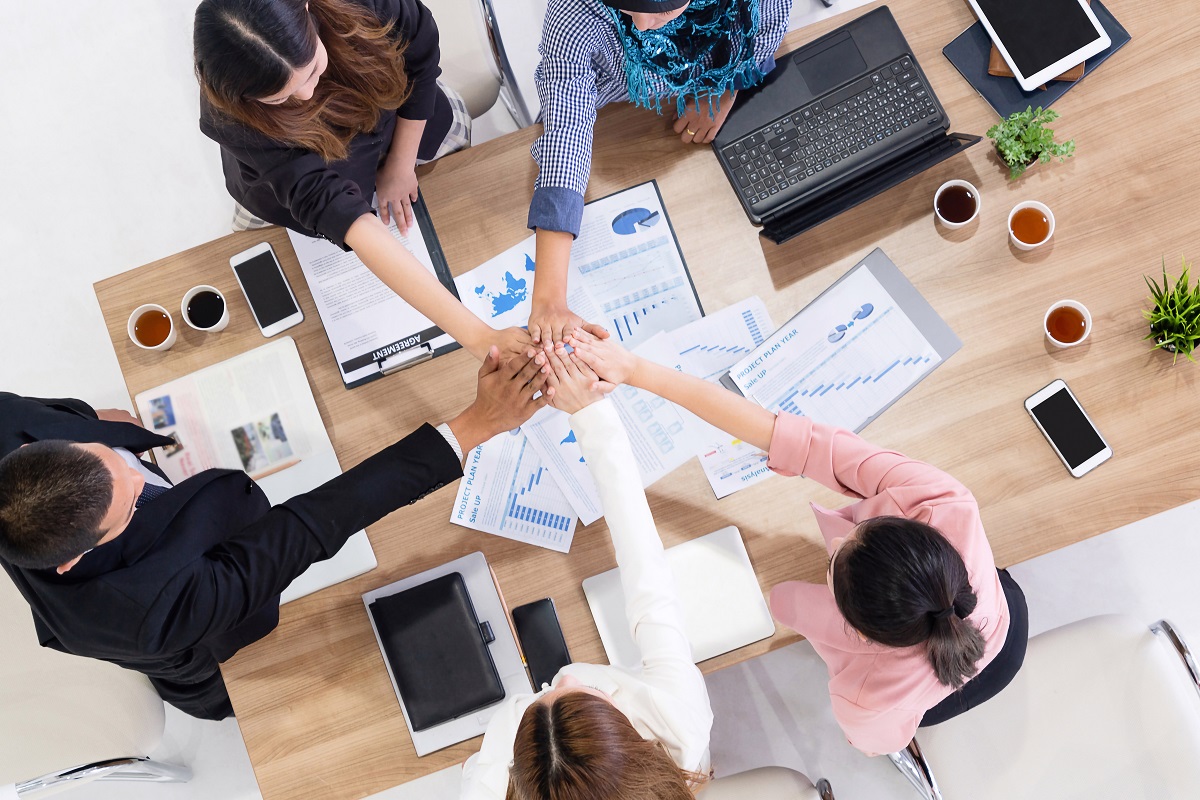 ​
With the emergence of new technologies and the increased use of data analytics, Artificial Intelligence (AI), and Machine Learning (ML adoption), the financial landscape is shifting and rapidly evolving. As a result, the finance function itself must embark on a transformation journey in order to continue to meet the expectations of the business while balancing the need to achieve operational finance objectives.
Recent innovations have completely transformed internal finance operations and, as a result, are changing the nature of the finance function of the future and the role that it will play in the broader financial landscape to become the custodian of performance.
Forward-looking CFOs need to balance two distinct aspects of their role. On the one hand, they need to balance business leadership to maximise outcomes and, on the other hand, inspire the leadership of people to deliver the cultural aspiration of the organisation.
To fulfil this dual role, CFOs must shift their focus towards five emerging roles that will comprise their finance team of the future. These are Business Partner, Transformation Lead, Storyteller, Data Modelling Analyst and Data Scientist.

Business Partner
The role of a Business Partner is to act as a bridge between the company, the market, and the management team. The Business Partner should act as an advisor. As such, they must have a holistic understanding of the organisation and its competitive landscape and strong business acumen. To achieve this, the Business Partner should spend some time in the field and engage with new and different stakeholders driving new business models. They must have critical thinking coupled with a robust business understanding that brings the outside view in, spending less time explaining the numbers and more time working with the business to manage them.
To achieve this level of business acumen, companies need to invest early in their leaders of tomorrow, ensuring they spend time in various departments such as sales, marketing, and production. Ideally, a strong business partner should also have a good knowledge of accounting, treasury, and the IT environment.

Transformation Lead
This role drives the organisation forward and holds those in charge to account. All transformations need a strong mindset shift to increase flexibility, accountability, and self-empowerment. With a clear understanding of where the organisation is and where it wants to go, this position will enable change acceptance, increase team agility, and help break down silos. The Transformation Lead should act as a role model, inspiring employee behaviour to encourage and embed change.
This role is not required in all transformations or transitions and is most likely not a permanent position in the team. However, this will significantly improve the chances of any major transformation and/or transition succeeding.
Storyteller
The Storyteller is an emerging role that we are starting to see more and more in finance organisations. It's the "why" behind the numbers. With the increased complexity of organisations and the number of KPIs available, conveying a clear message without getting lost in detail is getting more complex.
To help make your story appealing, visualise your organisation as a book character and bring it to life. Make your financials memorable, highlighting the significant metrics and tailoring them to your audience; tell the story of your growth or your ambition.
Effective storytelling starts with a clear description of a problem and proposes ideas for improvement. The Storyteller facilitates the decision-making process by inserting recommendations and decision-making points, providing a contextual comparison to peers and other detail the audience can relate to.

Data Modelling Analyst
A Data Modelling Analyst is an ERP power user able to develop powerful models that enable fast decision-making while driving business opportunity and impact. Data is key to extracting insights and improving the competitive advantage of the organisation.
A strong Data Modelling Analyst finds and expresses data-driven insight to improve decision-making using theory and practice.

Data Scientist 
Nowadays, organisations with a clear competitive advantage are those that have the ability to extract but, more importantly, understand the information generated by a large volume of data.
The Data Scientist acts as a translator between Finance and the IT Finance team, focusing on Artificial Intelligence and Machine Learning (ML). This requires a strong knowledge of the mechanism behind AI and machine learning and a deep understanding of the organisation's data lake. We often see this role sitting in Finance with a dotted line with IT.
The main benefit of this new function is in predictive analytics, using lessons from the past to run various scenarios trying to predict what could happen. This can significantly reduce budget time and burden.
Conclusion
There is no secret formula for the best-in-class team that will be well-equipped to meet the challenges of the finance of the future. However, what is certain is that an increased dependence on soft skills and leveraging all data available in the organisation will be key. Although not mandatory, any significant transformation should have someone appointed to lead the change who can foster and promote agility and accountability.
If I had to invest in preparing the next generation of Finance, I would focus on two aspects. Firstly, I would start auditing systems to increase the ability to leverage all information available in a reliable data lake. I believe it is the CFO's duty to mandate this audit as the main user of the data; too often, I have seen systems that are not generating compatible data. For example, while one system uses a customer name, another uses a customer number, making it almost impossible to draw proper trends and insights. Giving perfect tools to Data Scientists and Data Modelling Analysts will allow them to reap significant rewards in the future.
Secondly, I would start developing a career path for my team that is less like a straight line and more like a spider web. I would try my best to generate a truly holistic view by exposing my key talents to all areas of the organisation and by investing in the development of their soft skills, empowering them to become the next generation of best-in-class Business Partners and Storytellers.
Any views or opinions expressed are solely those of the author and do not necessarily represent those of any companies the author has been and is working for.
The full text is available for registered users. Please register to view the rest of the article.