Intelligent FP&A: Top Three Challenges and How To Overcome Them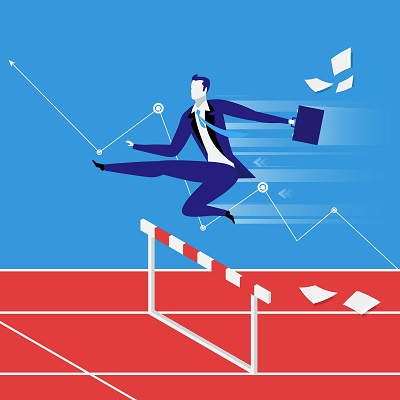 The notion that many organisations operate with outdated FP&A processes is highly prevalent today. Businesses need to adopt and integrate the right technologies while also ensuring senior finance leaders are directing and evolving the Office of Finance to be an essential function of the enterprise. 
We can refer to this idea as FP&A Maturity. This model, produced by FP&A Trends and sponsored by Board, helps businesses explore what best-in-class FP&A looks like and how they can achieve more intelligent ways of working to move towards a leading state of maturity. However, it can be lengthy and requires significant investment in terms of time and cost from the enterprise. It can mean maturing your FP&A maturity falls down the priority list as you grapple with the business cycle.
What is the FP&A Maturity Model?
In essence, the FP&A Maturity Model is a way for businesses to measure how "mature" their FP&A processes are. The model looks at six categories:
Each category is ranked from levels one to five (one being the most basic and five being a leading state of FP&A maturity). Organisations at Level 5 of the FP&A Maturity Model have intelligently transformed and fully integrated their FP&A planning processes.
What are the top barriers to maturity?
Once an organisation has assessed their maturity across the categories, they can begin how they can move to the next levels of maturity. This requires a highly adaptive mindset that spans the entire enterprise. 
In a recent poll led by the FP&A Trends Group, senior business leaders and key Office of Finance members were asked which categories produced the most resistance to achieving a leading state of maturity. Respondents identified Leadership, Process & Technology as the key challenges.
Leadership
Strong leadership is pivotal to enhancing FP&A within the enterprise. It spans all business functions, not just finance, to drive fully aligned strategic and operational plans, and empower the Office of Finance to drive vital change.
However, there is no simple pathway to evolution. Senior leaders within the business often bring competing priorities relevant to their remit. Having a clear and unified vision is difficult to instil. Additionally, the old ways of working remain challenging for businesses to shrug off. Business leaders focus too much on non-value-added activities and find it difficult to carve out the time or business case to transform.
How can businesses overcome this barrier? A transformational shift is integral to strategic change, and this requires support and sponsorship to take place. The Office of Finance, in this respect, should lead transformative change from inception to implementation and performance evaluation – creating a closed-loop value creation capability. Leadership needs to come from within as well as from the top.
Process
Summarised as "key to moving forwards towards levels 4 and 5...efficient and automated FP&A processes release the team's valuable time for higher-value activities like analysis, interpretation and communication." A good FP&A process is a near real-time, agile approach based on key business drivers and reliable simulations of the likely outcomes of decisions. 
Establishing the best-in-class process is often held back by a lack of speed and input. Involving more people may bring better business solutions, but this is constrained by the timelines from traditional working methods. Simulations are too slow to run and stop and restrict the adaptability and agility required in the modern market. Opportunities are missed as a direct result. Siloed thinking and a lack of input from a diverse workforce drives inadequate decisions and leaves the business underperforming in an all too competitive marketplace.
How can businesses overcome this barrier? It all stems from how the enterprise is gearing up for transformation. Expect and accept that things will change; be flexible to accommodate. It can be achieved by creating cross-functional teams who cover all angles of a decision. For example, a brand team that includes finance, marketing, sales, and supply chain. This team is responsible for achieving brand goals and making all decisions about the brand. Likewise, design processes to be asynchronous and autonomous – each one will remain organised and work in perpetuity rather than everything cascading down.
From the perspective of FP&A, the principle of Extended Planning & Analytics (xP&A) is necessary for cross-functional success. As a high-level summary, xP&A is taking FP&A approaches beyond finance and extending them to the wider organisation, eliminating traditional barriers between finance and operations and better linking strategic, financial, and operational planning.
Technology
Technology can be regarded as the digital glue that binds modern FP&A together. Through (the right) technology, businesses can operate with an integrated, highly flexible, and self-serving platform that positively impacts every single stage of FP&A and enhances intelligent planning with real-time capabilities.
It is an interesting barrier and echoes the key issue found with leadership – organisations fail to move past legacy ways of working. To this day, Excel remains the most common tool for running complex FP&A activities. Despite its popularity, spreadsheet-based planning is heavily constrained and unable to meet modern business needs and speed. It restricts collaboration, increases the risk of error, and often works in a silo and even when it is not, it can be time-consuming to integrate properly. 
How can businesses overcome this barrier? FP&A Trends suggest that the "key to becoming best-in-class in technology is to apply the experience gained with Excel to modern FP&A tools such as integrated planning systems and new technologies such as AI/ML and predictive and prescriptive analytics." However, it's not sufficient to lift and shift existing processes without taking advantage of the automation, augmentation and re-engineered ways of workings enabled by the technology platform.
Platforms vs solutions
Platform providers now have 10+ years of deploying planning tools and have often solved challenges by utilising best practices from their platform capabilities. They provide implementations of intelligent ways of working in addition to industry/function-specific models, which you could use for inspiration, but also as a fast start to transform your team. The implementation of these models is known as solutions, which can be further modified or adapted to specific needs. You will often find partners who provide solutions based on different vendor platforms.
When considering the platform to invest in, ask the vendor and their partners to share their solution's existing capabilities, implementation accelerators, and vision/roadmap. This:
avoids reinventing the wheel
allows you to de-risk
keeps costs down on technology
maintains focus on transforming teams
helps achieve FP&A maturity significantly faster than starting from nothing
How to measure FP&A Maturity in your business
Ready to take the next step and assess where your business sits on the FP&A Maturity Model? 
Download the full report from FP&A Trends and discover how to create an Intelligent Planning process fit for a changing world.
The full text is available for registered users. Please register to view the rest of the article.