FP&A Leadership in the Age of AI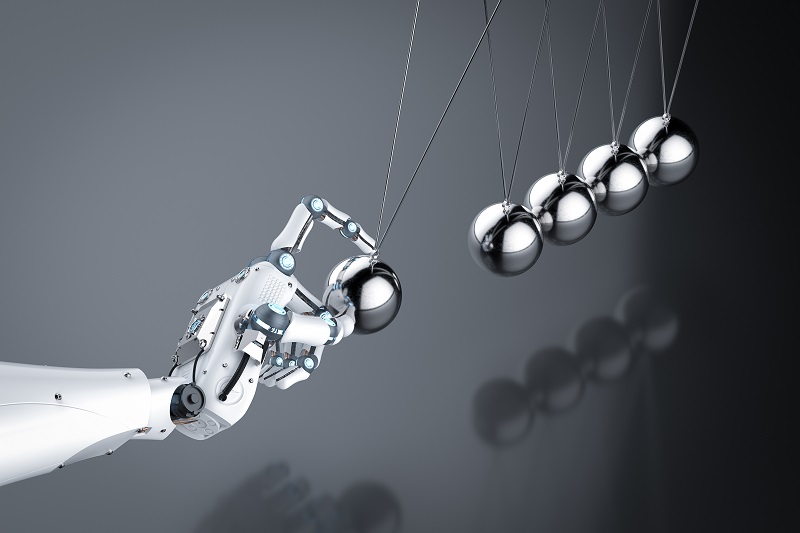 The rise of Artificial Intelligence (AI) has dramatically impacted many industries, and finance is no exception. The role of Financial Planning and Analysis (FP&A) leaders has evolved, and they must adapt to lead their teams effectively in the age of AI.
AI has revolutionised businesses' operations by providing Predictive Analytics, forecasting, and automation capabilities that streamline business processes. As a result, FP&A leaders must embrace these technologies to remain competitive and drive success.
One of the key benefits of AI in finance is the ability to process vast amounts of data quickly and accurately. FP&A leaders must be skilled in managing this data to drive insights and decisions that add value to the business. With AI, financial analysis is no longer a manual process. Instead, it is more automated and data-driven, with algorithms and Machine Learning providing more accurate predictions and insights.
What Are the Tools Available?
Various tools are available for finance and FP&A professionals to streamline their workflow, automate processes, and gain insights from data. Some of the most popular tools include Alteryx, Microsoft Azure, and Chat GPT.
Chat GPT is a language model that enables users to generate natural language text based on a given input. It can be used to automate tasks such as generating financial reports, answering frequently asked questions, and even providing financial advice. Chat GPT's natural language processing capabilities make it an ideal tool for FP&A professionals looking to automate repetitive tasks and improve the efficiency of their workflow.
Alteryx is a data analytics and automation tool that enables users to blend, clean, and analyse data from various sources. It enables FP&A professionals to automate repetitive data preparation tasks, freeing up time to focus on analysis and strategy. Alteryx's Machine Learning capabilities allow users to build predictive models and make more accurate financial forecasts.
Microsoft Azure is a cloud-based platform that offers a wide range of services, including data storage, analysis, and Machine Learning. Azure's analytics services enable FP&A professionals to process and analyse large amounts of data quickly and efficiently. Simultaneously, its Machine Learning capabilities enable users to build predictive models that can be used to make more accurate financial forecasts.
What Are 3 Practical Examples of AI in FP&A?
In practice, AI can be used in FP&A in different ways, including Automated Variance Analysis, forecasting and consolidation of files for reporting purposes.
1.  Automated Variance Analysis
Variance analysis involves comparing actual financial results to planned or expected results, identifying the reasons for any differences and recommending corrective actions. This process can be automated using AI-powered tools. For instance, an AI tool can quickly identify the significant variances, highlight the drivers behind them and provide recommendations to the finance team. This can save time, reduce errors and provide more accurate insights.
2. Forecasting and scenario analysis
AI-powered tools can help FP&A teams generate more accurate forecasts and conduct scenario analysis. For example, an AI-powered forecasting tool can use historical data and Machine Learning algorithms to predict future trends and provide more accurate forecasts. Similarly, an AI tool can perform scenario analysis more quickly and accurately, allowing finance teams to better understand the potential impact of different business decisions.
3. Automated financial consolidation
Consolidating financial data from different sources can be a time-consuming and error-prone process. However, AI-powered tools can automate this process, reducing the time and effort required by the finance team. These tools can consolidate data from different accounting systems and ensure that it is accurate and consistent, making it easier to generate financial statements and conduct analysis.
What Should FP&A Leaders Do?
FP&A leaders must also be adept at implementing and integrating AI tools into their organisation's Financial Planning and Analysis processes. They need to ensure that AI is used effectively and that the insights gained from AI tools are integrated into the business strategy. This requires collaboration between the finance department and other departments, such as IT and operations, to ensure that AI is integrated across the organisation.
Another essential skill for FP&A leaders in the age of AI is the ability to communicate effectively with stakeholders. As AI generates more data-driven insights, FP&A leaders must be able to explain these insights to stakeholders, including executives, shareholders, and other business partners. They must ensure that the insights are communicated clearly and understandably to ensure everyone is on the same page.
Finally, FP&A leaders must continue to focus on developing their leadership skills. In the age of AI, leadership is more critical than ever as organisations navigate the complex landscape of data-driven decision-making. Leaders must be able to motivate and inspire their teams to embrace new technologies and drive innovation. They must also be skilled in managing change and developing strategies that leverage AI to drive success.
Conclusion
In conclusion, the age of AI has dramatically impacted the role of FP&A leaders. They must adapt to the new realities of data-driven decision-making, embrace new technologies, and develop their leadership skills to drive success. By doing so, they can help their organisations remain competitive and thrive in the ever-changing business landscape.
The full text is available for registered users. Please register to view the rest of the article.