Could AI Take Over the Role of FP&A Professionals?
FP&A professionals have been aware of Robotic Process Automation (RPA) and Artificial Intelligence /Machine Learning (AI/ML) for some time now. They are often cited as great enablers for FP&A professionals to deliver insights, analysis and predictive forecasting.
This has driven evolution for those in very transactional and deskbound roles. It has been seen as a positive shift for the profession because it frees up time for FP&A activities that the business needs and values. Subsequently, there is a rise in demand for roles that play to the strengths of FP&A professionals: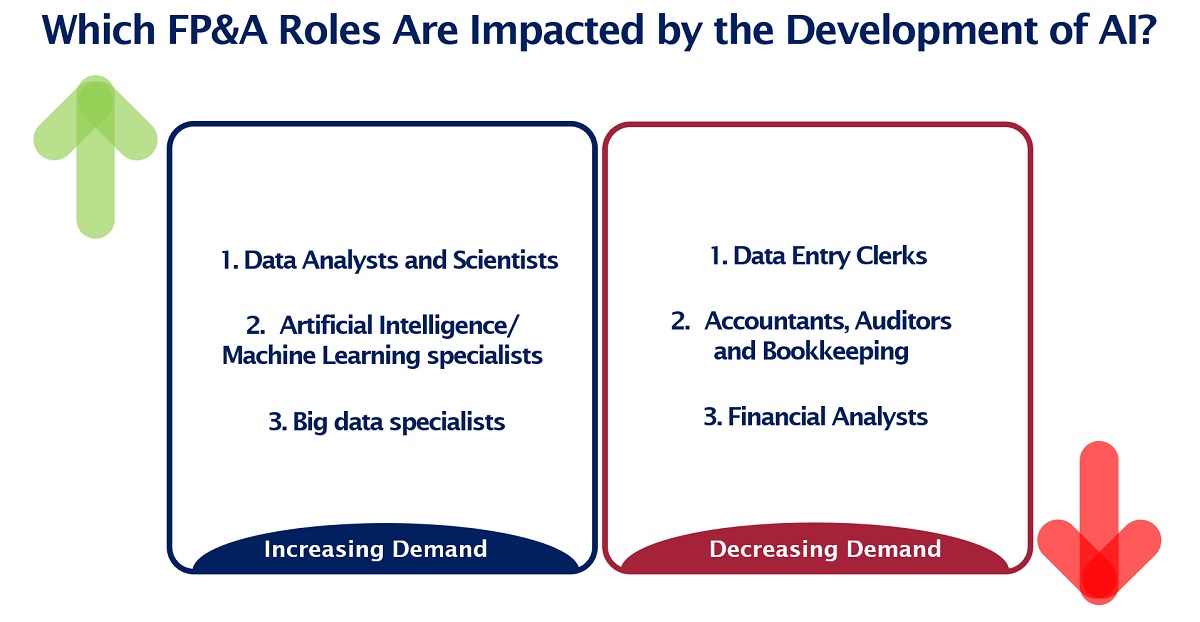 However, isn't AI at its strongest when it comes to big data interpretation and analysis?
Generative pre-trained transformer (GPT) is a generative AI technology that has become ubiquitous due to the emergence of Open AI's ChatGPT. It is a very accessible chat format using natural language processing that opens even more possibilities for FP&A professionals. It can perform improved data analysis and enhanced decision-making by providing real-time analysis and delivering actionable recommendations.
But, as these AI-powered algorithms learn and evolve, will they impact us more than we initially thought? Will AI be able to perform with the more human-centric quality we confidently felt was missing from the RPA bots?
With the advent of chatbots like GPT being integrated into our systems and processes – could they start to impact our opportunities to influence and build relationships in our organisations?
For example, why would your business partners wait for you to explain why their KPI is in the red when they can ask the chatbot?
 
Is AI a Friend or Foe for FP&A Professionals?
In a recent interview with Bloomberg, IBM CEO Arvind Krishna announced that they are slowing or suspending hiring for any jobs that could be done by AI.
After trying ChatGPT, I noted its human-like responses, and with GPT-4 apparently being even more powerful, I can't help but wonder if this technology is going to take over the core tasks of the FP&A professional sooner than we thought. And if so, what should we do to take control and prepare for this?
Embracing ChatGPT as a friend rather than foe, I asked it what essential skills the typical FP&A professional should have to be "AI future-proofed".
Its answer in part is below:
Understand AI fundamentals. Gain a foundation knowledge that enables an understanding of how the algorithms work, their limitations and potential applications.

1. Data Literacy and Management.

AI relies on data. FP&A professionals need to ensure that the data they provide the AI system is accurate, complete, and relevant. Also, identify potential biases or errors and take action before feeding the data into the AI algorithm.

Develop techniques like predictive modelling, statistical analysis and data mining – to allow you to work alongside AI tools, understand the AI's output, and validate and interpret the results effectively.

3. Collaborating with AI Tools.

FP&A professionals must learn how to collaborate with AI tools to use AI-generated insights effectively to support decision-making processes.

4. Critical Thinking and Interpretation.

It is essential for FP&A professionals to develop strong critical thinking skills to interpret and validate the output generated by AI. Be able to question and validate recommendations and combine them with their own expertise and business knowledge.

5. Ethical Considerations and Bias Awareness.

AI algorithms are trained on historical data and have a risk of perpetuating biases in the data. Awareness of ethical considerations related to AI, including biases, fairness, transparency and privacy, is required.

6. Business Acumen and Strategic Thinking.

AI can automate certain tasks, but it lacks contextual understanding.

FP&A professionals should focus on developing strong business acumen and strategic thinking, understanding the broader business context, aligning financial goals with organisational objectives and using AI-generated insights to drive strategic decision-making.
If we take this advice and compare the recommendations to the FP&A Business Partnering Maturity Model, we can see it aligns with the attributes associated with the Leading State.
The attributes that describe the leading state of partnering include collaboration, strong holistic business knowledge, ability to work across the business and bring people together to provide context, influence and involvement in decision-making.
Importantly, the leading state includes effective communicators who can function as change agents and challenge the status quo in relation to technology and people.
AI platforms (at the moment) can't do that. They lack situational context and can only base forward predictions based on historical knowledge and inputs from humans who feed the algorithms with clean, unbiased data.
And they can't 'read the room' or make trusted educated recommendations.
The further towards the leading state of FP&A you are, the less likely it is that AI can perform your role. Most likely, AI has already been deployed to streamline data analysis, enhance forecasting accuracy and improve financial modelling. The outcome is an overall positive experience with AI.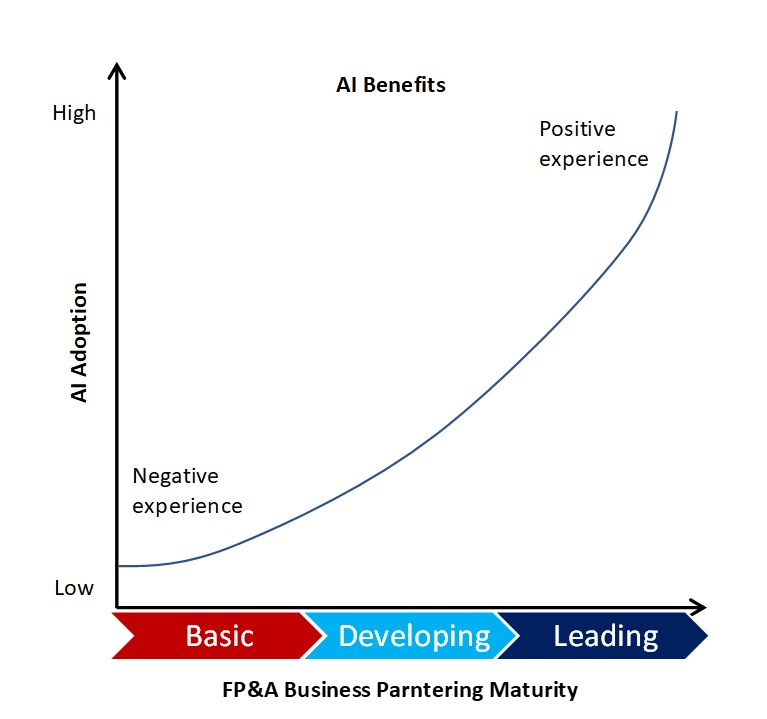 Figure 2: Relationship Between AI Adoption and FP&A Maturity
And it follows that FP&A functions that are at the basic stage may be affected most negatively or should be most worried about AI ascendance. AI could easily replace the work and current felt experience of the FP&A function because they aren't providing the extended business partnering that can only be performed by people.
 
Conclusions
My takeaway – we must continue to move away from transactional backwards-looking analysis and forecasting roles. We must continue to develop skills that increase our ability to build relationships and influence and relay information that tells the relevant story adapted for its audience. In this way, FP&A will not only be resilient to AI but become enhanced by it.
And here's ChatGPT's conclusion:
FP&A professionals play a crucial role in bridging the gap between AI-generated data insights and their application in the financial planning and analysis process.

The impacts of AI and ChatGPT on FP&A professionals are transformative and far-reaching. These technologies empower FP&A to drive better financial outcomes and add value to their organisations. While they may not replace human expertise, they serve as powerful tools that complement and augment the skills, ultimately leading to more effective financial planning, analysis and decision-making processes.
The full text is available for registered users. Please register to view the rest of the article.