World-Class Strategic Planning as the Basis for All Organisational Planning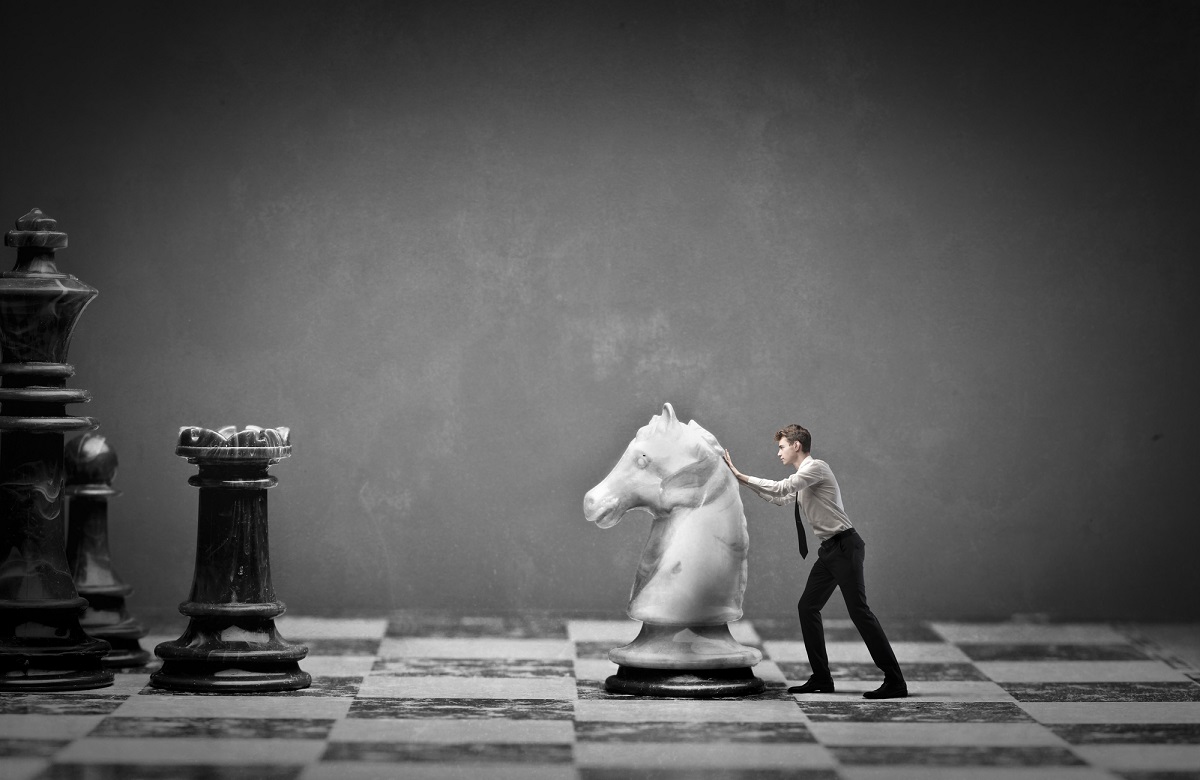 The COVID-19 pandemic has posed significant challenges, opportunities and questions to organisational leaders around the globe. Many organisations have had to quickly pivot their business in order to thrive or simply survive due to significant changes in their respective industries. Companies that have not responded quickly have experienced significant financial and operational challenges. In some cases, they have not survived.
On the contrary, organisations that chose to engage in world-class Strategic Planning managed to successfully navigate the choppy waters and have even capitalised on opportunities and averted threats. This article will define Strategic Planning and provide a demonstrative rationale to make it a major focus for all organisations. Additionally, this article will clearly outline the steps an organisation can take to develop a strategic plan and make it the basis for all planning.
Why Strategic Planning Is Important
During the recent pandemic, organisations with great Strategic Planning processes were at a significant advantage compared to companies that had to scramble to put strategies in place.
For example, e-commerce companies experienced explosive demand during the period. If they had planned for a high-growth scenario, they could unleash incremental capacity and capitalise on the increased demand. Many companies also scrambled to put together a disaster recovery plan (DRP). A robust strategic plan would have been a better substitute that could have equally addressed this important but often neglected area of business planning.
Strategic Planning Defined
What exactly is Strategic Planning? Strategic Planning is a critical organisational process that analyses the long-term business environment and sets clear KPIs and objectives for the organisation. It also ensures that these objectives are resourced properly and are communicated to the organisation.
Michael Porter is a Harvard professor who is legendary in this area. He defines Strategic Planning as a thoughtful, systematic and organisation-wide process that helps a business identify its competitive advantage(s). Porter developed 'The Five Forces Model', widely used by organisations as it helps them develop and execute a robust approach to Strategic Planning.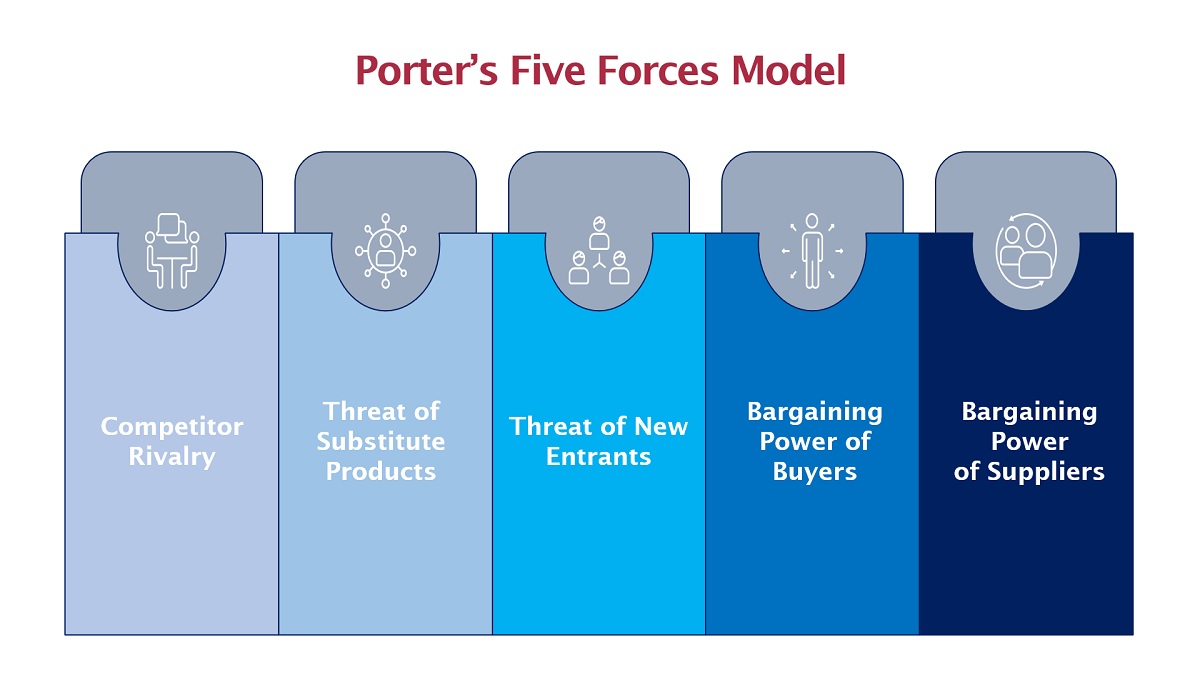 Figure 1
The strategic plan can be used as the basis for all planning in an organisation. It can be translated into organisational and functional objectives that can be disseminated throughout the organisation.
Key Disciplines of Strategic Planning
Learning from successes and failures
Organisations can ensure their Strategic Planning process incorporates key disciplines that will enable sustainable success. Examples of these disciplines are as follows:
Long-term and innovative thinking
Amazon is an example of a company that looks at the long-term and dominates the global economy. Their approach to Strategic Planning is one of the reasons for this success. Many companies are trapped in dealing with short-term urgent issues and neglect the long-term consequences. Amazon encourages employees to experiment rather than become complacent. The management celebrates small wins because some of them will turn into long-term successes.
The long-term perspective can help companies identify areas of growth and improvement. At the same time, a focus on experimentation allows organisations to explore small segments with a lot of potential.
A successful Strategic Planning process considers the interests of different stakeholders, including employees, customers and shareholders. By using this all-inclusive approach, organisations can ensure that the strategic plan can be used as the basis for all planning processes.
Remain aware of the external environment
Wayne Gretzky famously said you should 'go where the puck is going' rather than where it is. It is a brilliant analogy that can be applied to the business world. Indeed, businesses with great Strategic Planning processes are the ones that can recognise changes in the market and take advantage of opportunities to grow.
The leadership team's openness to innovation and new market segments plays a significant role in an organisation's success within their respective industry. An external viewpoint ensures that leadership does not remain insular. It illustrates the organisation understands the importance of keeping abreast of consumer trends and technological advances. 
Kodak famously invented the first digital camera but decided not to introduce it into the market in a big way because they dominated the traditional physical photo industry. Their competitors jumped on this massive opportunity and left Kodak behind.
Make the customer the centre of the universe
Apple transformed the entire smartphone industry with their consumer-centric approach. Instead of focusing on their products' technical aspects, they focused on making their products indispensable to consumers. Companies like Blackberry, who were dominating the smartphone category at the time, lost most of their market share because they did not keep up with Apple's consumer-centric approach.
There are several examples across many industries where companies have failed to take a 'consumer-centric' Strategic Planning approach. In each case, they either suffered drastic consequences or missed significant opportunities. 
Develop an organisational culture that values Strategic Planning
Peter Drucker famously said:
 'Culture eats strategy for breakfast'.
Organisations with a deeply embedded recognition of Strategic Planning's importance, aligned across all levels, do very well. They invest a significant amount of time developing all strategic plans, ensuring that all members understand their involvement in the strategic plan. They prioritise ruthlessly and ensure organisational resources are not wasted on initiatives that do not fit within the strategic plan.

Strategic Planning Is a Base for All Plans
Organisations with successful Strategic Planning processes systematically translate it into plans across the organisation. The leadership team is strictly obligated to translate the agreed strategic plan into annual and specific objectives for their respective areas of responsibility within the organisation.
The first year of a strategic plan acts as the starting point for the annual budget. The organisation needs to follow specific steps to translate the strategic plan into specific objectives. For example:
Sales teams across the organisation need geographical customer plans to deliver top-line growth.
Marketing teams need to ensure they have sufficient advertising and promotional spending to secure the ROI included in the strategic plan.
Manufacturing teams need to align their supply chain plan to the strategic plan from a sourcing and capacity perspective.
The finance needs to disaggregate the strategic plan's financial targets across the various profit and cost centres that exist in the organisation, giving specific targets to each individual function. 
In Conclusion
Companies with a robust Strategic Planning process embedded in their culture will have a much higher chance of long-term success. The key ingredients of a winning Strategic Planning process are:
100% sponsorship, commitment and buy-in from leadership to ensure the process is engrained in the organisational culture.
Long-term thinking ensures the organisation does not exclusively focus on short-term urgent priorities.
An external view of the industry and world that is not insular in nature.
Translation of the strategic plan to form the basis of all organisational planning. 
Clear and consistent communication of the strategic plan that is translated to specific priorities at all levels of the organisation.
The use of technology. Choosing the right tools can make Strategic Planning much easier and more efficient.
This article was first published on the SAP blog.
The full text is available for registered users. Please register to view the rest of the article.