Digital Transformation Journey Guide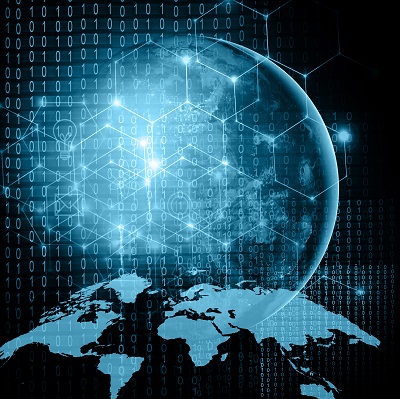 Being adaptive to changes in the surrounding world and changing yourself is the only way to progress today. Continuous transformation of planning and analysis approaches becomes a lifestyle. Digital Transformation forms a fundamental part of it. At the same time, changes bring risks and the only way to manage them is to be prepared.
Digital transformation
There are plenty of different definitions of "Digital Transformation". The one I liked most is "using digital technologies to remake a process to become more efficient or effective". It is, however, absolutely clear that digital transformation is not just about technology, it is about processes, people, and a business strategy first.
Risks and danger points
According to Harvard Business Review, digital transformation is the highest risk in eyes of senior management. About 70% of DT initiatives did not reach their goals. Of the $1.3 trillion spent on digital transformation programs in 2018, $900 billion estimated as wasted. Similar figures are shown in McKinsey report.

Here are some key reasons of IT projects failing according to The Standish Group Report (2014)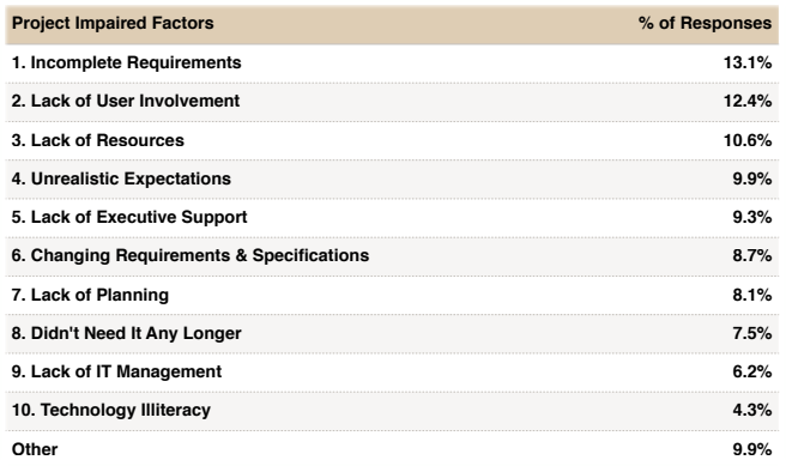 FP&A is naturally a leading area in transformation processes and as a result has the highest risk in digital programs implementation. Following two fundamental principles will help to avoid or at least reduce such risks – business ownership in preparation and business ownership running the transformation.
Leading a transformation - who is driving
Below a few points to help identifying an ownership for a change:
Acceptance of change – I change my life vs somebody is changing my life
Motivation in change – I know how to make the job right vs somebody is telling me what is right 
Ownership of change – I decide what is best for me vs somebody decides for me
Expertise in changed area – it is not easy to find somebody to make my job, how can somebody know how to improve it for me?
Tools for change – I will need to work in a new environment so I will learn it as I build vs somebody will build a tool and tell me how to use it
Technology isn't scary anymore – I use plenty of it in my life, what is different in technology for my work?
Looking at these points, is it difficult to answer one question: Who should drive the transformation – yourself or people coming from outside?
Cornerstones of success
To achieve success in digital transformation of planning and analysis, companies must focus on ground preparation work which includes:
Setting business goals and strategies to implement by performing a transformation, rather than aiming to adopt a technology.
Knowing processes to which a transformation will apply. They can be existing or completely new, but the processes must be defined and logically described (not necessary in technology terms)
Knowing the data to be used for digitalised processes is another key factor. Digital process is all about collecting, processing, storing, and showing the data.
Getting people on board, setting a team is one of the most important drivers for the transformation. We must remember – people are using technology and not the other way around. 
Setting a transformation roadmap, scope, and plan. Realistic, measurable, and achievable milestones, controls and communication to all participants are the results of this work enabling the program.
Preparing a clear and complete set of requirements to be answered by the future solution is the main instrument to be used throughout all the implementation process.
And only now it may become possible to identify technologies, platforms, and tools to be used in transformation program.
The Digital Transformation journey guide
Years of experience and many successful transformation programs show that a journey can be outlined by following three practical steps taken by a business: 
The key for success is to expand a level of knowledge in an organisation far beyond technology upgrade or new system build. Without discarding the importance of technical knowledge, the aim is to build understanding and involvement of all levels of the business in a transformation, buying into its values and seeing their role in a new business structure.
By closing gaps between strategy, operational management, and technology, you will create a fully balanced and low risk approach to successful Digital Transformation. 
Finance information climate review
This review is covering current information systems use in the organisation. 
Planning and analysis processes using existing systems and where there are not using any
Utilisation of IT landscape (infrastructure and software) for analysis and automated reporting
Data sources and storage, the ways this data is collected and used
Interaction of Finance systems with other organisational units – HR, Projects, Supply chain etc.
Reporting for finance, management, regulatory and statutory purposes
Information exchange with external sources and consumers
Information provided by this review will allow to assess how the technology is aligned with business goals and needs to support company's financial control and planning.
Digital education
As any professional area, the implementation of information systems requires special skills. This must be executed by professionals. However, an understanding of base principles and rules by business owners of the programs will massively improve an efficiency of a project. Following areas should be clear to all the participants:
Stages and methodology of IT systems implementation
Planning of implementation
Roles and responsibilities in IT projects
Documentation requirements
Testing approaches and success criteria
Management of systems lifecycle, releases, and changes 
Inception stage guide
Most of the program's risks are generated at the start. By introducing an inception stage to the project risks may be reduced by:
Define goals, desired outputs, and success criteria
Gather and provide business and functional requirements
Identify sources of data and reference data, their level of its readiness and provide an access 
Prepare a plan of implementation and select a methodology
Verify a choice of tools and project team structure
With this information in hands program can avoid time waste and additional cost by waiting, resolving unknowns, and gathering missing information.
To build a complete picture
The transformation is an integrated process touching all areas of your company life. Being on the front line of business digitalisation (financial data analysis and management is always a high priority), FP&A departments are also setting an example of implementation processes. This makes Finance not only information and data provider across an enterprise but effectively a centre of excellence in collaborative work between business and technology streams.
Following this road, Digital Transformation will undoubtfully bring an organisation to leading positions and make it stronger and more flexible in a constantly changing world. 
 
The full text is available for registered users. Please register to view the rest of the article.