This block is broken or missing. You may be missing content or you might need to enable the original module.
How to Become a Trusted FP&A Business Partner?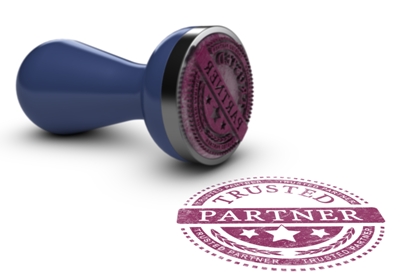 I had the opportunity to present to at the FP&A Board my career progression and how I became a true business partner. Whilst this article has been written from an FP&A function perspective, it can generally apply to most of the other enabler functions across any business.
As an FP&A professional, one of the key foundation points is to build trust and respect with the business. Trust comes in many forms and is built over time, and something that cannot be obtained immediately. Respect relies on providing quality and timely outputs that the business can rely on as a trusted partner. 
So how did I get there? Below is a snapshot of my journey and the steps involved. This can be adopted for business partnering and ultimately career progression.
Start Off with the Basics and Build up Knowledge Base 
All FP&A professionals will generally start off with building reporting templates, providing commentary and analysis on the performance of the business.  This could include providing commentary on the variance to forecasts and budgets and providing insights to recent trends being observed.  This generally requires partnering within the finance community as well as sales teams.  
How do you build up your knowledge base?
Establish interactions with the sales teams
Understand key drivers behind what did or did not go well
Look into seasonal fluctuations that may occur throughout the year
Provide factual commentary and insights to the business
Get to know the key people involved in forecasting and budgeting processes
Have a clear understanding of the source of data
Own your errors and do not hide behind them. Otherwise, you may lose trust with the business
When acknowledging an error, indicate what you will be doing to avoid this error in the future and share the lessons learned
This knowledge will enable you to assist the sales team, validate or test assumptions and ensure forecasts make sense and can be substantiated based on the moving parts in the business.
Be the Source of Truth
One of the most challenging aspects of being a trusted business partner is to obtain data that is reliable and is the source of truth.  This is where the foundation needs to start and be built from.  If you do not have reliable data the analysis you perform or the advice you give to the business will not be reliable and, therefore, will not be taken into consideration.
How do you become the source of truth?
Make sure that the data you obtain is reliable and free of errors
Data must be able to be traced to the source
Establish the business rules for data extraction 
Upload reliable data into a consolidation tool that allows multi-dimension reporting  
Throughout my career, I have been able to consolidate the data in tools/systems such as TM1 and Hyperion/Essbase.  This has allowed me/my teams to perform analysis on data obtained and split out/slice the data based on whatever the needs were at the time. This has also allowed me to partner with IT.
Obtain a deep understanding of the business
This step requires you to work with other areas of the business and learn the end-to-end processes.
If an opportunity presents itself to work on an ERP implementation, you should take it.  Whilst this is very tough work and requires longer work hours, it allows you to gain deeper insights into how the business is run and where and how the profits are made. It also allows you to partner with the operations / supply chain teams in your organisation.
If you get the systems and processes right in terms of being the source of truth, this generally frees up your time to do more analysis and partner with the business.
All of the above information, in general, focuses on the past and has limited partnering with the business. What about the future?
Focus on the Future
The next step in business partnering (as well as career progression) involves a deeper understanding of where the business wants and needs to grow.  Being involved in the 3-5-year planning process gives you a strong indication of where the business is heading, where it needs to invest and also what resources may be required to get there. It may also give an indication of your costs that need to be considered and where SG&A cuts may need to come from.
So, what are the steps required to focus on the future?
Work on budgets and forecasts and build bottom-up driver-based planning based on information obtained in the past
Obtain an understanding of the pipeline opportunities, the likelihood of them occurring and how this may impact the performance of your company in the future.  Without a solid pipeline, there will be limited opportunities for your company to grow
Work on the strategy.  Obtain a deep understanding of where and how the business will grow, understand the business interaction with companies and commercial partnerships outside your organisation 
Working on these allows you to partner with GM's, HR, Marketing and the SLT (Senior Leadership Team) in your organisation or department. 
Looking at future and pipeline opportunities may require the generation of financials for input into a business case and assessing contracts/commercial terms of the negotiations taking place. This allows you to partner with commercial and legal teams.    
As your career progresses and you have become a trusted business partner in your organisation, you may get involved with company transformation initiatives.  If you are asked to get involved, this is a strong indication that you are a trusted advisor and have in-depth knowledge of the business, processes, systems and the many moving parts and people in your organisation.
What is generally looked at when transforming the business?
Sales Opportunities – formulate a strategy to drive committed growth where accountabilities are defined
Efficiency initiatives – to improve processes and ultimately save time and have a competitive cost structure
Systems improvements/digital transformation – define the technology and sources of truth systems for different areas within the business
Reorganisation – ensure the right span of control and layers are in place to allow effective decision making  
I have had the opportunity of working with external consultants in company transformation initiatives. 
Working with external consultants undoubtedly increases workload, pressure and the deliverables that need to be achieved and disrupts the business but this process allows you to go one level deeper into understanding everything about your organisation. 
The full text is available for registered users. Please register to view the rest of the article.