The Soft Skills of FP&A: Why Communication Matters for Finance Professionals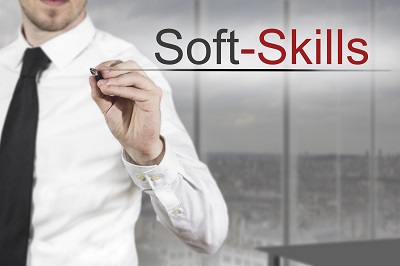 When we think about finance skills, the first skills that tend to spring to mind are analytical thinking and organisational ability. After all, if an FP&A professional has to work with numbers and perform accurate analysis, then they need to be adept with statistics and figures. That said, knowing how to correctly interpret financial data is only one half of the FP&A professional's core skillset. Just as much as the 'hard' skill of numerical analysis, proper financial planning relies on an additional set of soft skills. 
 
The most critical of these soft skills is communication. For FP&A, effective communication centres on 'storytelling' — the art of conveying numerical analysis as a cohesive narrative instead of a set of disjointed figures. It is hard to overstate the importance of storytelling. How FP&A professional presents their data determines how they are viewed. An FP&A story may indicate quality improvements or a need for drastic change. If it is not told convincingly, it may be seen simply as a set of meaningless data points.  
 
To avoid this, FP&A professionals must learn to become effective storytellers and communicators, as well as builders of meaningful business relationships. We need to explain not only the change the data tell us to take but how the data told us that. 
FP&A as Storytelling 
Lost in the specifics of abstract figures, we can easily forget that each piece of data directly relates to real-world actions. For a specific product revenue number to end up on Excel spreadsheets or Power BI dashboards, someone must be physically packaging, organising, and delivering the product in the first place, following specific patterns and routines. 
In other words, every number and figure of financial analysis directly ties to specific patterns of activity in the real world. So when you present a sheet of numbers, what you are really doing is conveying information about these real-world activities and drawing out insights about wider trends. 
 
Building out a story with financial data can be done by considering the following five questions: 
What do these data represent in terms of real-world organisational practice? 
What patterns can be seen in the data? 
What do those patterns indicate, particularly as part of the larger enterprise? 
What actions can be taken to provide a solution for the problems those patterns represent or to capitalise on the advantages they offer? 
Finally, why should decision-makers at the company care about these patterns and the broader 'story' you have created out of them? What are the financial implications of doing nothing and the potential rewards of taking action? 
Once we feel confident answering these questions, we're ready to present the data as a unified story — one that clearly identifies what the figures mean, and their implications for the organisation's future. While storytelling is critical for any FP&A professional, quality communication is profoundly relevant in nearly every aspect of financial planning, not just when presenting analysis.
Communication beyond Telling the Story 
The key element to understand with communication, in an FP&A context, is that it's constantly relevant. In a traditional financial model of annual reporting, FP&A teams might be able to get away with intermittent communication with decision-makers, delivered mostly through 'formal' reviews and meetings. But this is an outdated and inefficient way of operating. 
In the more modern and flexible Extended Planning & Analysis (xP&A), a financial strategy is continuously under construction, and there are constant rolling reports. Experts should therefore be clearly communicating changes as they happen. We should think of ourselves more as a business partner than simply an analyst. 
To this end, FP&A professionals should ensure they are: 
Cultivating long-term relationships within the enterprise, especially with key decision-makers 
Targeting their analysis to the needs and concerns of each individual 'audience' (the CEO will want different insights at a different level than a data science team) 
Cutting out unnecessary details and focusing on key messages and trends - Don't walk through all of the viz if there is no need, or just because we did it last period.
 
Other Critical Soft Skills 
Communication isn't the only interpersonal skill required to be an effective FP&A professional, but it's probably the single most important one. That said, it would be a mistake to assume that other soft skills aren't valuable to become a more effective financial planner. Specifically, FP&A teams should be well versed in solid interpersonal skills to maintain effective relationships. They should also tap into areas of innovation and emerging models as they occur and know how to factor in the big picture even when doing extremely focused deep-dive analysis. 
But deep-dives into each and every one of FP&A-relevant soft skills is beyond the scope of this article. By now, it should be apparent that it's nearly impossible to be an effective FP&A professional without sustaining clear lines of contact with key figures in the organisation. Effective communication probably isn't the hardest thing you'll have to do in your career working in FP&A, but it is one of the most important – and one of the easiest to forget about.  
Even with the most world-shattering insights, your analysis means nothing if the people who need to see it never get it on their desk or don't understand why they should act. It's your job to make sure they do!
The full text is available for registered users. Please register to view the rest of the article.
irina.belous
November 22, 2021