FP&A Survival Toolkit: Three Areas to Keep in Mind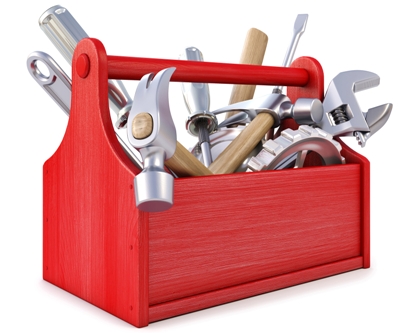 This article will explore the tools, processes and other areas you need. Let's begin!
Professional Development & Continuing Education
FP&A, technology and best practices are in constant motion. Also, what was working the last couple of years is bound to be obsolete now. One key item in your FP&A survival toolkit is having professional development and continuing education opportunities. 
You might ask what is professional development & continuing education for FP&A?
These items are conferences, seminars, certifications, virtual classes and professional training. For example, Coursera is a resource for certifications & virtual classes where individuals can learn at their own pace. The value add is not only that you are investing in your team, but this will also help on talent retention. When you are investing in your team, challenging them to develop new skills, supporting them to expand on existing skills and providing multiple development avenues. Well, that is a recipe for success!
Transitioning from Scorekeepers to Valued Advisors
FP&A team's survival is dependent on moving from scorekeeping to valued advisors. Valued advisors are individuals who have high operational efficiencies and provide business insights.
Too many finance & FP&A teams just track budget versus actual, monthly performance versus forecast and other traditional metrics that measure "What did we do". Valued Advisor take these metrics and results a step further by answering not only "What did we do" but "What are we going to do about it".  The latter is the key element and question to answer when moving into valued advising.
This question looks at how the results will impact future operations and uses data to guide future decisions, so businesses are proactive about future risks, opportunities, challenges and threats. FP&A needs to be viewed as valued partners rather than the number police. 
Executive Commitment to FP&A Strategy & Tactics
For FP&A teams, executive commitment is without a doubt the most critical tool. Having executive support is essential because if management doesn't see the value of FP&A or business impact it will be difficult to plan strategic initiatives, get additional headcount, technologies or business investment.
You will probably start with your CFO to get buy-in on FP&A. However, that is the wrong place to start. My recommendation is deepening your commitment with the CRO or CMO. These roles will deliver the business bottom-line results which is revenue. Therefore, top FP&A leaders & teams understand the importance in having an alliance with these functional areas.
Even though this might be difficult, the key is to find the best internal business advocates.  In my experience in securing executive commitment for FP&A strategy and tactics, the CRO or CMO were major committed stakeholders.  
The above three items are few examples that FP&A leaders & teams need. I believe FP&A will eventually have their own executive role sitting between the CFO and COO, however, until this is a reality it's important to leverage the mentioned tools to ensure your team is delivering value.
The article was first published in Unit 4 Prevero Blog
The full text is available for registered users. Please register to view the rest of the article.