The Essential Skill Set: What is the Role of FP&A?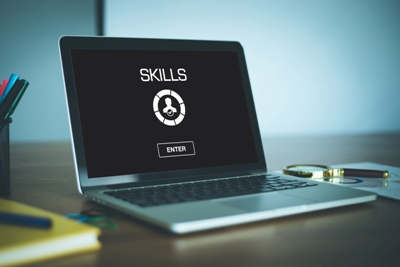 Each and every day CFOs feel pressure building on the finance function to contribute more to business success.
Within the finance department, the responsibility for tracking, assessing and reporting corporate performance normally falls to the Financial Planning and Analysis (FP&A) group.
What is the role of FP&A?
FP&A specializes in analyzing and planning for the future, wearing multiple hats and identifying various improvement strategies.
A valued FP&A specialist is someone who has the ability to engage with and influence the full breadth of top management – not just CFO – ensuring they have the necessary information. The specialist will explain why the business needs to go towards x, y, z markets and not the a, b, c direction they were planning.
Members of FP&A are the Finance "ambassadors" to business leaders. They are a crucial part of decision making in areas such as planning, making resourcing decisions, measuring success, approving investments, and more. A strong FP&A individual will have the ear of the sales director and can talk to the commercial director and operations director. He/she can sit down with the managing director and also be the right-hand man for the CFO.
What is the difference between accounting and FP&A?
FP&A is historically seen as strictly a financial function. There is often confusion regarding the roles of Accounting and FP&A and their differing objectives. Accounting, on the other hand, is very much a science, focused on meeting GAAP standards, instituting controls and shortening the close process. As was previously quoted by Mark Gandy, G3CFO,  "The financial controller typically looks backward, the FP&A professional looks forward and sideways, diagonally, upward, downward, multi-dimensionally, and so on".
FP&A moves beyond the traditional budgeting process to link strategic and operational planning. It must focus on high-quality analytics and predictive planning to analyze multiple scenarios and make smart decisions more quickly than ever before.
FP&A also has the ability to measure how well Accounting and Operations are collaborating and supporting the company's long-term goals. An optimized FP&A group, with the direction of executive leadership, has close ties with Accounting and Operations and applies their expertise to facilitate a collaborative business environment.
The definition of FP&A
FP&A generally includes several discrete processes. While these systems can be managed separately, their ownership requires a common skill set. This includes an understanding of accounting, finance theory, data sources and definitions, modeling, creative problem solving and the economics of the business.
The processes typically owned by FP&A include:
Budgeting
Forecasting
Strategic Planning
Management Reporting
Financial Analysis
Capital Planning
Business Modeling (e.g. new ventures and investments)
The Skill Sets of FP&A
Communucation with business partners
Coordination of FP&A tasks with the corporate calendar or the assigned deadline
Preparations of the reports and/or presentations
Ability to build budgets, forecasts, annual plans and so on
Analysis, integration and consolidation of assumptions and data from business units
Knowledge of finance principles and processes
Information synthesis (create conclusions, alternatives and recommendations)
Technical aptitude
Problem solving skills with technology utilization
Knowledge of spreadsheet and database structures and functions
Variance analysis and reporting
Reporting on financial and/or non-financial key performance indicators
Intelligence, natural curiosity, and a desire to learn
The full text is available for registered users. Please register to view the rest of the article.