Ability to Learn, Unlearn and Relearn - Do You Need This to Be Successful in FP&A?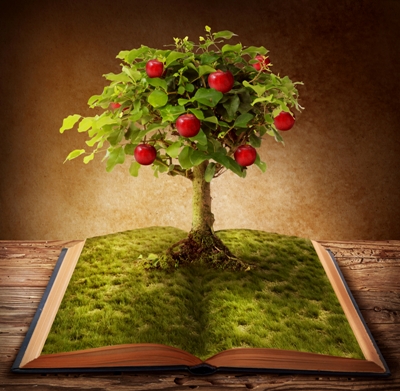 As financial professionals we Financial Planning and Analysis (FP&A) professionals spend a lot of timing learning - learning the basics of accounting and finance, learning the business and learning about the impacts business decisions have on budgets and forecasts. A finance business partner makes efforts to train herself/ himself to understand the big-picture effect of decisions and to be able to influence the business's decision-making through data-based financial analytics. We spend our time in an industry area to understand that business thoroughly and we consider ourselves experts in the finance of that industry's activities. 
Most of the training FP&A professionals receive after their formal education historically occurs on the job. Regular interaction with business partners as well as performance of financial analysis needed for impactful decision-making has been the cornerstone of learning in FP&A. The analysts are known for being Excel gurus and spend time cleaning, manipulating, arranging, reporting and analyzing financial data. These deep dives into the data have helped FP&A analysts become invaluable business partners of the organization.
With technological disruption affecting every industry today, the processes of learning are changing. Technology is changing so quickly while the resources are limited, and the FP&A professional is being asked to deliver more insight and analysis within increasingly limited time frames. The profusion of changes demands that the FP&A professional stay abreast of the changes and be able to understand and quantify the impacts, so insightful decisions can be made. Today every industry is grappling with how to invest in activities with the greatest potential returns: should the company invest in a promotional program for its product or should it invest in developing an app for its customers to be able to get customized offers. 
Both investments require understanding the business as well as doing in-depth financial analysis. But now the financial analysts must quickly come-up-to-speed on how the app is built, what is the cost of maintenance, what will be the impact of the app – how do we launch beta-testing /agile-technology development, etc. So, the speed of learning has accelerated. 
In this environment, the FP&A analyst must continually learn what new developments affect the industry, be able to calculate various financial effects and measure and track performance. The on-the-job experience requires more collaboration, interaction with several departments and greater participation in strategic decision-making. It is very important for an FP&A professional to master the following skills to successfully navigate this environment:
Ability to Learn: FP&A analysts already are very good at learning and applying their financial knowledge to the business. The need today is to be able to learn quickly and go beyond the traditional business experts to learn about the new developments and their impact. This would mean interacting with their peers in the industry and learning how other companies are addressing similar issues and what are the latest trends. 
Ability to Unlearn: One of the biggest differences from a few years ago is not only the ability to learn but also the ability to unlearn. FP&A analysts are very comfortable using Excel spreadsheets, their own ability to manipulate data and the transparency it provides. But, they have to be able to understand and learn advanced analytics, automated reporting and unlearn their distrust with non-Excel based reporting.  To find the time to do advanced analysis, the analysts need to unlearn reporting and dashboarding as the premier skills. The skills are still important but not premier if we want to move to advanced analytics.  
Ability to Relearn: Lastly, the FP&A analyst should be ready to learn new technologies and experiment with various methodologies. To be part of the future of FP&A in their organizations, FP&A analysts should bring the requirements of financial analytics to every business transformation discussion and should own the vision of this approach within a company. This will mean relearning what the FP&A function within the company does with additional time for advanced analytics, understanding and owning data governance, and partnering with data science and statisticians, etc. 
For FP&A to progress, we must recognize that our profession also needs continuous learning and relearning just like any other profession affected by change - accountants, programmers, cyber-security professionals, etc. As quoted by Eric Hoffer, an American moral and social philosopher, "In a world of change, the learners shall inherit the earth, while the learned shall find themselves perfectly suited for a world that no longer exists." 
---
FP&A Trends Tips
: FP&A professionals are life-long learners who are constantly learning new skills and improving the existing ones. Nevertheless, even for the most experienced FP&A professionals job hunting can be a time-consuming process. If you would like to see the current FP&A-related openings, please
check out this link
.
The full text is available for registered users. Please register to view the rest of the article.