This block is broken or missing. You may be missing content or you might need to enable the original module.
6 Trends That Will Shape 2020 Finance Function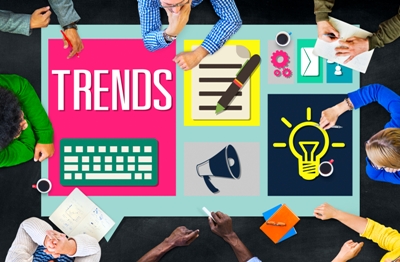 Change was the other name of 2019 and the area of corporate finance was no different to experience massive fast-paced change. We saw many topics which were "great discussions" in the past now being implemented... these changes are going to stay and will intensify further in the year of 2020 & beyond.
Here are the top 6 changes that affecting the Finance Function (not in any order)
1. Evolving Digital Finance
We are hearing about digital finance for the last few years but 2019 saw a big shift about its implementation. Automation certainly took a front seat…while RPA was a much talked about in the past years, in my view - the real implementation was limited in the past. In 2019, we could see the growing use of RPAs in many areas including that of Risk Management, Analytics, Finance Operations. Some organizations also moved ahead with blockchain technology even in the operational finance area. Coupled with digital finance, we could hear discussions about FinTech which will take greater shape in the next few years.
2. The Pace of Transformation
In 2019, the buoyancy in the economic condition in many countries was still a challenge. While few countries bounced back, the trend of overall economic growth was still challenging in most of the developed countries. Since much traditional organization's growth has a relationship with the overall economic growth, many corporates did not achieve very high market growth. Thus, as the pressure on cost optimization kept mounting in order to deliver the desired profitability, the need for transformation grew – which were mostly cost led.
In the past, while we heard many organizations talking about transformation, in 2019 we saw organizations executing real transformations. And the trend will intensify in 2020, if not beyond. 
3. Agile In Finance
In the corporate world, we quite often use and talk about trendy corporate lingos, and thus was the case for -Agile- in the past years. I am sure many would have understood the meaning of it and thus claimed to be agile in their workplace. The great news is - we actually noticed the use of the agile methodology in 2019 in finance. The discussions are now much more fact & need-based thanks to availability of deep data and adoption of agile. It is definitely needed of the hour and it's quite refreshing to see use agile methodology in a supporting function like finance. More such a trend will indeed follow in 2020.
4. Process Driven Organization
While to optimise cost, many organizations are transforming through a lift and shift approach from high-cost delivery module to low-cost delivery module… actual optimization of quality and cost can happen only through real standardization of processes. Tools like process mining are contributing to getting more insights onto non-standard processes and helping organizations to simplify activities and automatize them. This trend will continue for years to come and overtime every efficient finance department need to move closer to the - happy flow or standard defined processes. Hence many of the organizations thus activity implementing process-based organizations under the leadership of Global Process Owners which is going to stay. 
5. Quality Over Quantity
Finance is here to add value and not to generates reports for you – is the bold statement being made in 2019. I saw a trend in the past few years where organizations moved from scattered non-structured reports/ analytics to standard analytics and reports. In 2019, many finance organizations moved a step forward to ensure that Finance is being recognised as not a function that generates reports and hands them over to other functions. People started recognising the additional value that finance professionals can bring to the table through deep insights. There is also a trend of self-service that is now being pushed to other functions and it is growing to grow over time. The contribution from finance functions will hence ne about quality over quantity delivered
6. Evolving Workforce
We could find a new trend in finance professionals who are willing to dive more into content and add value. They are no more limited to traditional ways of working, instead, many of them demand to make finance function trendy, adopt the latest technology, provide flexibility as well as work-life balance. For many of the new professionals – purpose- has become extremely important, and work is not just work anymore. We can see this trend on the rise which is helping the companies to think differently and to stay relevant in order to attract top talents.

Smarter, Faster Finance function is the goal and hence today's leaders are vigilant and adaptable to such changes and if not, they know, they will miss opportunities to run an efficient world-class finance function.
The full text is available for registered users. Please register to view the rest of the article.