5 Roles that Will Help You Broaden Your FP&A Experience
5 Roles that Will Help You Broaden Your FP&A Experience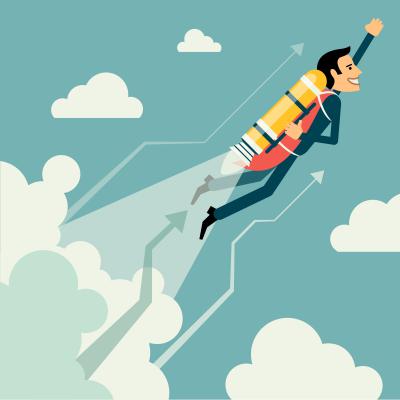 There is no lack of discussion about the skill sets that FP&A professionals need throughout their careers to be successful; even a cursory search on the Internet would provide a wealth of resources. Broadly speaking, those articles focus on four areas of skills:
Technical skills – such as accounting and finance skills, data analytics, ERP systems, and Excel.
Business partnering skills – including communications, negotiations, and presentation.
Business knowledge – such as strategic planning, forecasting, competitive analysis, and business acumen.
Leadership skills – including leading teams, workforce recruiting, retention, and development, and inspiring confidence.
However, for many, the path to acquisition of those skills is not as apparent. This article explores different roles that will give FP&A professionals the opportunity to develop the above skills on the job. Each discussion is accompanied by a simple chart to illustrate the skills that each role would likely summon, nurture, and enhance.
This article focuses mostly on FP&A related roles, and not more specialized functions such as controllership and compliance, tax, treasury, or M&A.
Accounting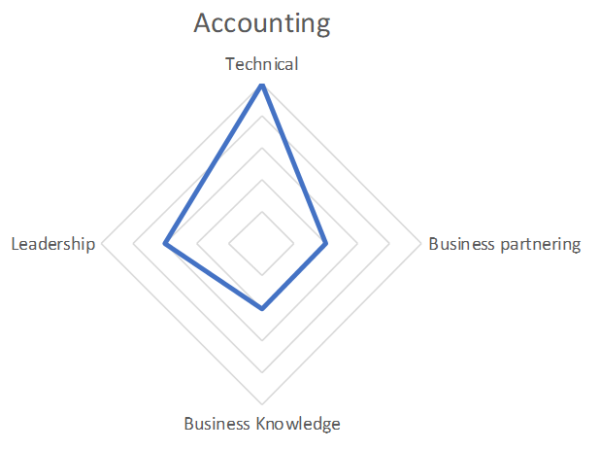 Being in accounting or controllership is how many FP&A professionals start their careers in finance. The focus is usually more on the technical aspects of the job, honing in on your accounting skills, starting to learn how to perform financial close, getting to know ERPs, and gaining real-life experience on how debits and credits work. Even though it may feel like tedious and repetitive work, there is actually no replacement if you can learn about the details, and see how a highly efficient and effective closing process is developed.
Another benefit is the leadership or soft skills that is required on the accounting or controllership side of finance. FP&A usually runs leaner teams, but accounting teams usually have more professionals at different levels of experience. You will be able to develop team management skills and, depending on the availability of remote shared services in your work environment, also gain experience on how to work remotely with teams.
Another benefit is to be able to use your knowledge about the business's financial data to help you do better forecasting or even help business managers understand their financials. Finally, no finance project can be successful without getting input from the accounting team. For example, if your organization is thinking about implementing zero-based budgeting, the accounting team's knowledge will be invaluable when it is time to design and implement the rollout. (More discussion on ZBB in this linked article)
Financial analysis
The analyst role is normally the entry point for FP&A professionals. A lot of times FP&A professionals will start in accounting and controllership, then move to FP&A in order to broaden their experience and further develop their analytical skills.
As an analyst, your role normally transitions from monthly close to monthly forecasting and you will start to do more forward looking projections. Technical skills will still be an important aspect of the job that will require development. Skills like financial modelling, variance analysis, management reporting plus going through forecasting and budgeting cycles will take up the bulk of your time.
However, as FP&A requires more work with various functions in the organization, you will also have to develop your business partnering skills quickly. These skills include assertive communication, relationship building, data visualization, and presentation. At the same time, to be an effective business partner, you must learn about the products, sales and distribution model, and marketing methodologies and channels to allow you to better analyze the P&L and ask the right questions.
Business controller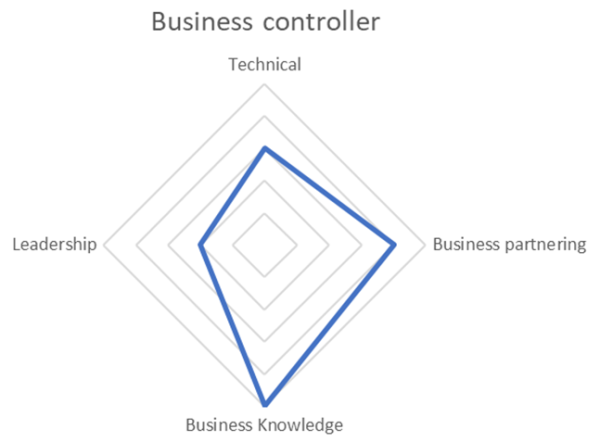 If you start as an accountant and move into FP&A, a key challenge is the change in mindset from accounting close, which is much more structured, to FP&A, where there are more ad hoc requests and analyses other than the prescribed forecasting cycle. As you progress and gain more experience with and understanding of the business, you will be able to act as the main finance support for your business leaders.
Being the business controller means participating in more strategic discussions and offering your advice from a finance perspective. While the other functions will have their own focus, business controllers look at a business holistically and provide insights on operations with the goal of improving the bottom line. This is a unique perspective that allows the business manager to tie different parts together and make the best business decisions with profitability and growth in mind.
Regional FP&A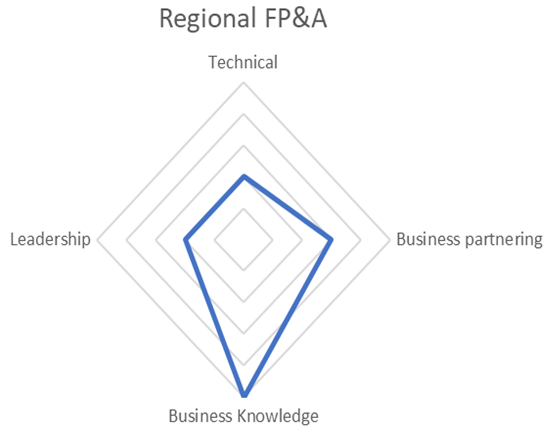 Many multinational companies have regional FP&A teams supporting the management team responsible for the region. The regional FP&A team's mandate will normally include 1) providing reporting and financial analysis to regional management team; 2) acting as liaison between headquarters finance teams and country finance teams; 3) providing support to country finance teams and 4) rolling out and coordinating global or regional initiatives.
To be successful in a regional FP&A role, one has to act as a value-adding partner to both the global headquarters and the country finance teams. Acting solely as a "mailbox" function – that is, merely forwarding requests and information – will hurt the regional team's credibility and ability to advance initiatives in the region. Therefore, regional FP&A teams will need to have a good understanding of the nuances in the countries they support, plus the ability to understand the types of information that would support the headquarters finance teams' more global and strategic outlook. It also means proactively managing information flow so that headquarters teams are not overburdened by information that do not get to the bottom line.
Headquarters FP&A
Headquarters FP&A roles usually view things at a more strategic level than regional or country FP&A roles. Using a ship as an analogy – HQ FP&A is more concerned about whether the ship is heading in the right direction, but regional and country FP&A roles are more focused on getting around immediate obstacles, and ensuring the ship is working efficiently.
That difference in outlook means HQ FP&A teams are known to spend considerable time collating information and interpreting data to support strategic, as opposed to operational, decisions. Country FP&A teams must understand this objective, and tailor the upward movement of information accordingly. Here the regional FP&A team also plays an important role in interpreting and challenging questions that come from headquarters so that the country teams can prepare information in the right context.
The above are only examples of different FP&A roles within an organization, and are intended to provide a general idea of how the roles can help FP&A professionals gain skills for further career development. Each company's circumstances will differ, but by proactively managing your career path and getting exposure to different aspect of a company, you will be on your way to a well-rounded and rewarding career of a successful financial executive.

The full text is available for registered users. Please register to view the rest of the article.