The 2020 CFO - From "Accounting" to "Accountability"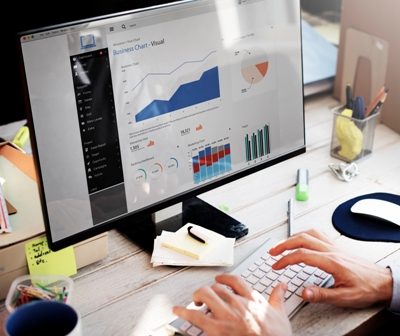 In my role as a technology advisor for CPM- Corporate Performance Management Solutions over several years, I have met hundreds if not thousands of CFO's from startups to mid-size to large enterprises. Some CFO's have a more traditional approach of preserving the assets of the organization by minimizing risk and getting the books right while some CFO's cannot sit still, come to office in plaid sleeve shirts and talk about strategy, vision, market share etc. There are no rights and wrongs between conservative and aggressive approach but there are some common mindsets and traits that the new age CFO have:
Jack of all Trades, Master of Some
Modern CFO takes care of everything and takes on issues from all departments be it Sales, IT, HR or Finance. In an August 2016 Oracle survey of finance leaders in Europe, the Middle East, and Africa, 52% of respondents said their role is now predominantly focused on advising the business on how it can achieve growth goals, and 56% said they're working with lines of business more closely than ever before. They strive to help their customers to make money and not just care for their own bottom line.
The Tech Savvy and "SAAS"y CFO
The forward-looking CFO now wants to take ownership of the IT department. He is an expert in cost management, organizational efficiency and fluent in cybersecurity, fraud prevention, business continuity planning and digitization as he "gets" the role of technology in business advantage. Also, a lot of new roles are techno-functional, "IT-Finance" being the new department being created. The modern CFO believes in investing in integrated decision support systems to "peak around the corners" and "see beyond the horizon".
The 2020 CFO's make the technology decisions today and do not simply watch and wait. "Playing it safe" is no longer equivalent to "playing it smart." The status quo itself is a risk. A visionary CFO's agree that the future of finance is in the cloud. They believe that their teams deserve the flexibility, configurability, and world-class security of running the business in the cloud. They don't ask questions around security, local country data centers or data confidentiality. They probe us around speed, agility, interoperability, innovation and cloud analytics. They understand that cloud is more than just a delivery method or a cost saver. The tech-savvy CFO knows that cloud unleashes new levels of automation, collaboration and visibility. 
Distributed Finance Function
The modern CFO does not believe in centralized finance function. He places highly capable finance managers with the functional teams. We see that CFO's today are stressing upon Finance as a Centre of Excellence emulating operational best practices.
High Performance Team across Finance and Operations
The Modern CFO builds a terrific team who are not only capable accountants but great communicators, with superb analytical skills and superior EQ. They are go-getters by nature and like to mix up with other teams rather than cubbyhole themselves churning out spreadsheets. He makes it critical for his team to understand business and sales, what matters the most for the organization and how to adapt to changing strategy. 
Delivering faster and smarter outcomes requires the skill sets of a vast range of talented people from across the organization. The fact is, the business of the future is not well served by outdated silos and independent specialization. Beyond "traditional accounting or transactional environments that are finance-focused, the modern CFOs are thinking about how to form cross-functional teams that link sales, distribution, marketing, finance, customer service, and other critical areas together in very flexible and adaptable way.
Continuous and inclusive Financial Planning
Reality is chaotic. Annual Planning is ordered and logical. They two don't get well. Disruptive change is now a norm and the modern CFO sees planning as a continuous ever evolving function that is driven by market events like launch of a new product, competitor marketing campaign and pricing cuts and ever emerging information. They don't believe in mundane Annual Operating Plan. In fact, I met a CFO of a FMCG MNC who was not happy with daily forecast and wanted "minutes old" forecast. 2020 CFO, doesn't plan, he forecasts continuously and constantly, steering his organization based on current market conditions.
Eliminates Redundant Processes
Traditionally, CFO's outsourced payroll, tax filings, internal audit and collections. As CFO's are seeking economies of scale and creating human capital with the varied skill set, they are considering a wider array of potential outsourcing arrangements like Core Accounting, Financial Reporting, Accounts Receivable and Accounts Payable. Their "ask" from their team is analysis of numbers, the "hows" and "whys" and "what better" instead of "what" and "how much".
"Millenial Ready"
Per a PricewaterhouseCoopers report, millennials already form 25 percent of the workforce in the US. By 2020, they will account for 50 percent of the global workforce. The 2020 CFO believes in millennials and sees them as future leaders.
For Oracle CEO Mark Hurd, this huge demographic change presents a huge opportunity. Hurd said that the new direction is to hire recent college graduates rather than recruiting employees which other companies don't even try to retain. It is so motivational for Oracle to have these kids come into the company. "There is so much excitement in our company, new talent, new skills, and a different view of the world. And I think it's very good for us. It changes everything." said Hurd in a conference.
The 2020 CFO sees this as a huge opportunity, they want Millenials to come in and change the way they think.  Many of the modern CFO's communicate with their teams on WhatsApp groups They believe in personal branding and are getting more active on Linked-in and other professional networks driving thought leadership and encouraging "outside in" approach. They invest in smart tools that employees can use on their smartphones from just about anywhere on the planet.
In conclusion, we see that the CFO's are now moving from accounting to accountability and not just for financial performance, but also for customer centricity, cutting-edge technology, workforce excellence and fostering a high- performance culture. They are the number wizard, the generalist, the performance leader, and the growth champion. They use their talents, experience, and insights to guide major operational and strategic decisions within the company, playing a role even as the external face of the organization.
The full text is available for registered users. Please register to view the rest of the article.