Strategic Partnership: How Do You Start This Process?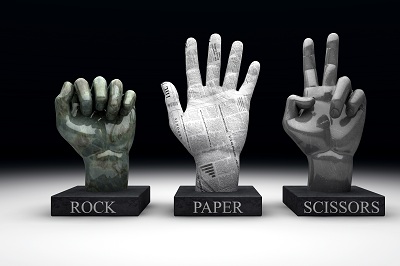 So, you are looking to shift resources to be strategic partners, expanding team's skills & talents or driving key business initiatives with consistent execution. Well, one element for FP&A teams to provide value is strategic partnership. Therefore, with any change in direction or focus, it is important to understand how to start. Below, I will cover a simplified and quick start guide for starting the strategic partnership process.
Step 1:  Identify your FP&A team's baseline 
One of the first elements before shifting to strategic partnership is identifying your FP&A team's baseline.  Identifying your team's baseline means what are their core strengths, weaknesses, technical and teamwork skills.   You can do this by having an offsite meeting and walking through these areas so everyone knows the gaps and areas of focus.   The goal is to have a clear understanding on what your FP&A team will bring to the table.   Another way to identify your FP&A team's baseline is personality assessments such as DISC or PI which are great tools for understanding your team. 
Step 2: Identify Key Business Initiative
Once you have established the baseline, it's time to identify a key business initiative.  Identifying a key business initiative usually starts with business drivers, difficulties or improvement areas.  Some common business initiatives are improving customer experience, increasing sales or cost optimization.  The reason why these are great starting points is because they involve and impact many departments such as sales, marketing, client success, operations, finance and others. 
Focusing your team's baseline on a key business initiative with other departments is where strategic partnership & FP&A team's role is amplified.  When you identify those key business initiatives, set 1-3 SMART goals around them (Specific, Measurable, Achievable, Relevant and Time-bound). 
Step 3: Build, Track, Evaluate and Learn
After you found the key business initiative and have your team engaged, you will have to focus on building, tracking, evaluating and learning as a team.   This is the most critical step in being a strategic partner because we are budget trackers, know the numbers inside and out, done the root cause analysis and shared our key learnings.  The only difference is taking this same prescriptive diagnosis to a larger and more impactful team.  Having weekly stand-ups to track, evaluate and cascade learning is one of the best methods to keep the team focused on progress and accountability.  Also, this is where your building trust & competence in your FP&A team's ability to lead and guide which is critical for being viewed as strategic partners.
Step 4: Feedback & Repeat
You have delivered the key business initiative and the SMART goals that you set out to accomplish or maybe you didn't.  However, you have vital feedback to share with the team and company.  Sometimes we do not want to share the bad news, "We set out to decrease customer retention by 10% in 6 months but we only achieved 8%."  You did not hit the goal, however, think about the alignment, accountability and efforts you all shared along the way.  One rule that I learned in business and life is often the most rewarding and growth opportunities lie in failure.   My viewpoint is you only win or learn; and only lose when you don't learn.  So, this is where feedback & repeat helps drive continuous improvement within teams and throughout the business.  
These steps can help with a 2-week or annual process and serves as a quick start guide to get your FP&A team and company incorporating strategic partnership.  Lastly, good luck and remember, don't rush the process but trust the process!
The full text is available for registered users. Please register to view the rest of the article.