Hiring in FP&A: How to Get the Best People on Board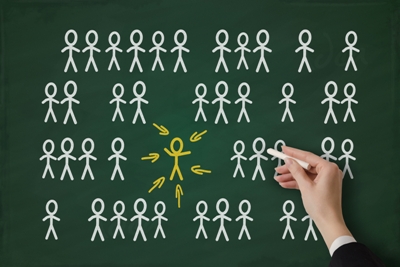 I have been fortunate enough to work in Financial Planning and Analysis (FP&A) roles for more than 10 years now. Throughout my career, I have interviewed hundreds of candidates for dozens of roles, most of which were in FP&A. After evaluating the performance of these professionals personally, I was able to assess the qualities that either led them to their success or not, and it boiled down to three relatively straightforward criteria.
1. Can this person do the job?
I really need to know if he/she has the critical thinking skills to build models, figure out the key problems, classify and segment distinct levels of information, and innovate towards good solutions.  FP&A requires a lot of critical thinking for forecasting, revenue & data analysis, along with the ability to simplify, standardize and automate processes which can be chaotic during the regular forecasting and close periods.
2. Can I work with this person?
A frequent way to think about this question is "Does this person pass the airport test?", which asks whether I want to work with this person if I'm stuck with her/him for 8-10 hours waiting for a plane at the airport.  This is the interpersonal side of the spectrum as FP&A requires partnership, working with others, and influencing without authority, which is essentially being a "people-person" to help drive results.  If an FP&A professional is not able to fully convince or persuade the business leaders of his/her findings, then she/he will not be successful.  
3. Does this person want to grow and lead?
This is what I feel separates the cream of the crop from the ordinary candidates.  Finance systems and operations are usually immature, especially in small companies.  They run really lean and need a lot of heavy lifting to even just get the basics right.  Often an organization's FP&A team has been running lean for a while too.  
Modernizing an FP&A team (i.e. cleaning up the existing mess, as there almost always is a need) requires a lot of blood, sweat and tears to get it up to a basic standard.  This is hiring for someone with a growth mindset and the ambition to drive the function forward. Having this growth mindset also provides a solid foundation for leadership fundamentals.
This last point has separated what I have seen to be the most successful hires, from those that are merely good.  I also find that the levelling does not really matter, whether it is an analyst, manager or director.  There is so much FP&A work to do at every company that the growth mindset is second to none.  If there is a basic minimum level from the first two criteria, my guidance is to overweight this final aspect in your hiring decision.
Asking the right questions during the interview
Now that I have established my philosophy, I need to evaluate candidates using the standard process of reviewing a resume and then conducting the interview.  I recognize that there has always been a lot of subjectivity and bias in resume evaluation and I use techniques to eliminate them as much as I can, such as removing names & addresses. The interview process, however, is where I am able to test my hiring philosophy out.  The adage of "the resume gets you in the door, but the interview gets you the job" has never been truer in my opinion.   I feel that there are a few components which are necessary to find the right candidate.
1. Motivational questions
Why does the candidate want to work for you and your company? If the candidate cannot show enthusiasm or reasons for being there, then not only will the candidate not want to be there, but it is also likely that the candidate does not want to grow either.  Another good one is: "Why should we hire you?"  This helps in the influencing criteria that I look for: can the candidate sell me on why she/she is good for this role.
2. Behavioral questions
There is mixed feedback on these types of questions, given that some literature states that historical performance may not necessarily predict the future.  However I use them with a twist:  I pose the question to test a behaviour and follow up with what the candidate had learned from the experience, and would she/he do anything differently in the future.  I feel that being able to learn and adapt from historical events helps them innovate to solve problems in the future.  Some good topics for behavioural questions include conflict resolution, handling failure, and dealing with stress & pressure.
3. Critical thinking questions
It is really important to apply examples from the job in a mini-case format based on the ability to interpret key metrics within business as this is what the candidate will be doing on a near daily basis.  What I tend to do is use a simple mini-case problem that is open-ended, which can be developed with further probing questions depending on how the candidate solves the original problem.  
For example, when I was at Uber, I asked candidates how they would figure out how customer support costs as a % of gross bookings changed from one period to another and what factors would they consider to investigate to figure out the problem.  This type of open-ended analysis is common in FP&A because investigating prior results is a frequent task.  
To answer the question, there are so many factors that you would need to look into but developing a framework to look at the impact of each of costs (i.e. variable vs. fixed & adjustments) and bookings, then triaging from there is a good starting point.  How the candidate approaches a solution also tells me how much research he/she has done on the role, i.e. did the candidate prepare well enough to figure out what needs to be done to solve the problem.
4. Case study
This is where the true test of a candidate's capabilities comes through: the ability to convince the audience of how she/he can influence, and the ability to think critically.  For the case, I like to expand the mini-case question that was given in the prior stage in more detail but includes a forward-looking view of the organization. 
There is almost no way that the candidate will have all the working knowledge of the role (and the organization if he/she is external) but basic principles should be applied to evaluate the materials: is there structure, appropriate assumptions, preparation, critical thinking, good presentation skills, etc.?  All of these provide a great foundation to evaluate whether the candidate will be successful in an FP&A role.  
Some considerations for the case:
Tailor the case to the level of the candidate
Allow enough time for the candidate to prepare the case study (1-2 weeks depending on the candidate's current responsibilities)
Ensure that there is a balance on the effort made. The last thing you want to do is either give the perception of "free consulting work" for the organization or that the organization is a "sweatshop".  
Set some guidelines on presentation length (i.e. no more than 5-6 slides), style and time available (i.e. 30-45 minutes followed by questions)
Putting the process together
Creating a progression starting from a pool of 8-10 candidates at the beginning and ending with 2-3 at the case is usually a good barometer for process success: start with the motivational aspect, assess the basics with behavioural and critical thinking, and if the candidate shines, move the candidate to the case.  One trap that hiring managers can get caught in is bringing people into the process at different stages either through referrals or perception of strength. This introduces a confirmation bias to the new candidates and should be avoided.  Being consistent in the process is important to eliminate bias throughout.
The framework that I just reviewed with you encompasses my philosophy and provides an avenue to evaluate at every stage in the process. Your philosophy may differ from mine and so I encourage you to tailor the process to your philosophy so that you get the right candidate to fill your FP&A role.
 
The full text is available for registered users. Please register to view the rest of the article.