3 Ways to Organise FP&A Teams: The Pros and Cons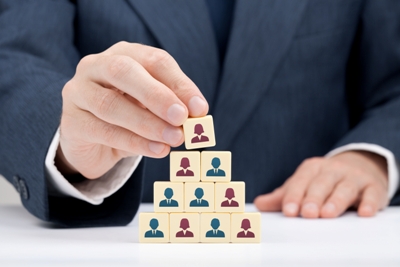 How a finance function organises their teams will determine whether or not the teams can be successful.  In recent years, an interesting phenomenon is emerging — companies are being more global, but at the same time centralising a lot of their functions.
It does sound a bit counter-intuitive to have globalisation together with centralisation in the sense that with a bigger geographic reach, companies need to be physically present in more places.
However, globalisation also drives two important developments in the organisation's structure: firstly, the need to be more process-driven.  In order to accommodate a wider geographic reach, a lot of internal processes are now streamlined and structured to be more global. It is very difficult to have organisational efficiencies if different processes are used to achieve the same functional outcome. Hence the need to look at processes that can work globally and also effective 24/7 across the globe.
The second development is the improvement in technology. From better communication to highly scalable technology to support backend functions, it has never been easier for people to communicate, share data and work on issues across different continents.
These changes allow organisations to have more centralised teams handling issues across the world.
But how does this impact the FP&A teams? How to organise them? In general, there are three typical ways FP&A teams are organised:
By function – FP&A teams can support businesses as specialised functions.  For example, an FP&A can specialise in supporting sales and marketing functions, looking at revenue and return on marketing investments.  Alternatively, FP&A teams can focus on the cost side, control and drive efficiencies across different expenses categories.
By line of business – In this case, FP&A teams are organised to support different lines of business in a company, having full P&L responsibilities from top to bottom line. 
By geography – This is a common approach for multinationals. FP&A teams are on the ground close to the action and will be able to support the business with local knowledge.
FP&A Team Organised by Function
FP&A team organised by function can be subject-matter experts (SME) of specific areas of concern. This is especially helpful in certain areas of the business that require expert finance understanding. For example, for certain highly regulated industries, it might be helpful to have finance teams that understand government and industry regulations, and how those can affect how a company generates and reports revenue. 
Another example is when an expense needs to be tracked closely and regularly (e.g. marketing campaigns under social media). Finance teams may be tasked with understanding and controlling the amount of money spent along with marketing specialist to ensure the return on investments are monitored closely.
The downside of such an arrangement is not being able to see the whole picture of the business. While the specific areas of interest are closely monitored, there may be a need to have other functions or teams to track the overall business. 
Having a centralised function that tracks and consolidates information may be a good way to make sure that while the details are being looked at, the company does not lose sight of the whole picture. 
Another downside is obviously from a career development standpoint. A finance professional may "overspecialise" in one area of the business and not develop the expertise in viewing a business from end to end. One way to overcome this is to provide frequent rotation of jobs so your team can develop a broad view of the business.
FP&A Team Organised by Line of Business
Such teams have a deep understanding of the specific line of business, what its various business drivers are, and is able to strategize and provide insights to impact the overall business. Another benefit is the development of the industry or product knowledge. For example, by supporting the customer service of a company, an FP&A professional can understand how to manage cost for a flexible workforce in anticipation of high volume calls on a certain time of the year. 
Similarly, if the business is stable and offerings are largely standardised, a company can also centralise this kind of support by taking advantage of globalised and streamlined processes. In this environment FP&A can provide detailed analysis across different regions and manage resources globally, tracking efficiencies or improve results by controlling resources and managing expenses.
FP&A Teams Organised by Geography
In businesses where local knowledge is critical to the success, FP&A teams are usually structured and located with the business. Such teams can closely collaborate with the business and to act as a trusted advisor to business decisions. They also have a deep understanding of markets and local practices and are able to improve the profitability of the business. 
There is also a downside to this. Sometimes the local teams (both business and finance) can be distant from the global business. In this case, a bigger picture strategy is not understood well and it may result in a more "silo mentality". The worst situation is that these teams may develop a "me vs. you" mentality where globally driven initiatives or change in direction do not get the buy-in and commitment from local businesses.
This is also an example of a situation where the globalisation of business may not necessarily result in centralisation of functions. As teams are distant and independent, driving global processes or centralisation of functions may be faced with resistance and each geography may start to develop their own processes to cater to local business needs.
How a finance function organises its FP&A support for the business will largely depend on the type of business and the overall company structure. However, a company can explore and even take a hybrid approach in order to take advantage of the globalisation trend and availability of better technology. 
There are always opportunities to refine the value proposition of the FP&A team by focusing on what is best to support the business while streamlining or finding better ways to utilise resources in order to address less critical tasks.
The article was first published in Unit 4 Prevero Blog
The full text is available for registered users. Please register to view the rest of the article.