The Right Educational Qualification For an FP&A Career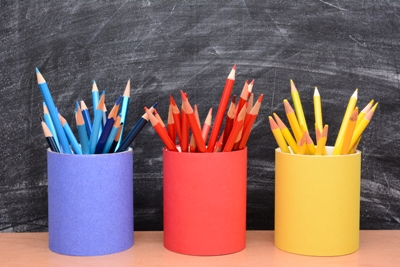 Lately, a lot of finance and accounting majors have begun showing interest in Corporate Finance careers, especially FP&A. This may be due to disenchantment with prestigious Investment banking jobs due to reducing deal activity and negative media coverage or the boredom from accounting and audit jobs. 
Most FP&A professionals have excellent educational qualifications beyond their undergrad degrees. I have often been asked what the right education for FP&A is. Below is a discussion that would hopefully bring some clarity. 
What is FP&A?
FP&A is a function within the finance organisation of a company that handles broadly two activities: 
Planning. Businesses operate on plans, budgets and forecasts. FP&A is the team that centrally builds these by working with cross-functional teams across the organisation. Through on-ground inputs and analysis of historical performance and trends, budgets are developed to ensure optimal performance in pursuit of the organisation's goals.
Analysis. FP&A teams are also responsible for analysing financial and non-financial data and identifying trends or stories hidden in the numbers in order to provide strategic insights to key decision makers which facilitates better-informed decision making. 
Who is an FP&A Professional?
Typically, FP&A teams in most organisations are comprised of a team of analysts and managers reporting to the FP&A Director / Head who, in turn, reports to the CFO. The strength of the teams depends on the size and sophistication of the organisation. 
Most professionals currently working in FP&A teams are finance or accounting undergrad majors with some professional qualifications (such as CA / CPA, CGMA, CFA) or MBAs. Most of them would have previously worked in accounting or auditing before moving into FP&A. Almost all would have aspirations of becoming CFO someday!
What should one study for an FP&A job?
Before beginning to discuss the right education for an FP&A job, it would be important to highlight that the FP&A function is just one among many other functions in the finance organisation of a company. While it has become one of the most important functions due to increased expectations from Finance to partner business vs traditional accounting and compliance, the relevance and importance of other finance functions such as controlling, treasury, tax and investor relations cannot be understated.
 
It is important to keep in mind that a CFO is responsible for all these functions and an ideal candidate for CFO is, thereby, someone who has had experience across a broad set of finance roles. Unless one wants to specialise only within FP&A, finance students should choose an education that gives them a well-rounded training in finance concepts.
What's the right education for FP&A?
1. Chartered Accountant / CPA
 
Many FP&A professionals have completed their respective country's CA / CPA course and have previously worked in public auditing with a big four firm or in accounting and reporting roles within companies. The coursework involved normally covers a broad range of finance topics such as financial and management accounting, auditing, taxation, financial management and periphery subjects such as law and IT. 
The advantage of taking this route towards an FP&A role is that it ensures one becomes thorough with the fundamentals of accounting. Since FP&A basically involves analysing financial data, it definitely goes a long way to have a thorough understanding of how it has gotten accounted. Also, since the course covers a range of other finance topics, it equips one to take up roles in other finance disciplines as well such as taxation or controlling.
2. Chartered Global Management Accountant (CGMA)
 
This is a professional management accounting designation offered by the Chartered Institute of Management Accounting (CIMA), UK. Besides covering the fundamentals of financial and management accounting and financial management, the coursework focuses on strategy and real-world business problems by way of the case study exams. 
The case study questions put one in the shoes of a management accountant or finance professional in a hypothetical business setup and require a response to a business requirement. Considering this is what most FP&A professionals do at the workplace on a regular basis – partnering with business teams, thinking on their feet and providing financial support to business teams to respond to a situation, a CGMA qualification would be the most apt at training one to become an FP&A professional. 
3. CFA (Chartered Financial Analyst)
The CFA is a highly respected degree in the world of high finance. The course covers a large range of finance subjects such as Financial Reporting, Valuation, Equities, Derivatives and Alternative Investments. However, the course is mostly oriented towards the fields of investment research and investment management. It is the gold standard for one desiring to make a career in those fields but it is not very relevant or value-adding for an FP&A career or, in fact, for any finance career on the corporate side, except niche functions such as treasury. 
4. MBA
The MBA is the most sought-after business degree that attracts top talent in universities across the world. Young professionals from various sectors and functions opt for an MBA with the goal of further advancing their careers or making career switches. Most MBA students are looking forward to careers in management consulting, investment banking or general management leadership roles in corporates. 
The value of an MBA vis a vis other courses mentioned above is in its classroom learning experience where professionals from diverse cultures, educational backgrounds, and business experience study together in a highly interactive environment working on case studies. This builds great business management competency that goes a long way in grooming business leaders. 
Many F500 companies do hire for FP&A roles at a senior level from B schools. The strength an MBA brings to an FP&A role is in terms of better business acumen, presentation skills and the ability to connect the dots. However, an MBA who has not studied finance or accounting courses whether pre-MBA or as a part of the MBA would find it difficult to develop comfort with the heavy financial data, at least initially. 
In Summary
Someone keen on building an FP&A career should firstly begin with the end in mind – whether to become an FP&A specialist or to become a CFO and make choices accordingly. In my opinion, while the CA / CPA courses ensure strong fundamentals in accounting, the CGMA qualification best trains one in thinking like an FP&A professional while still teaching a fair amount of accounting and finance fundamentals. An ideal path towards an FP&A profile would be to get either of these degrees and look for roles in FP&A departments of top companies.
 
For someone looking to make a transition later in life to FP&A, an MBA with a focus on finance courses would be a good option. One's success in their FP&A career, like all careers, would of course finally depend on their attitude and performance at the workplace more than their educational qualification but it definitely doesn't hurt to have the right education since it ensures one gets a foot in the door and a head start!
The article was first published in Unit 4 Prevero Blog
The full text is available for registered users. Please register to view the rest of the article.