The Top 8 Skills for FP&A Professionals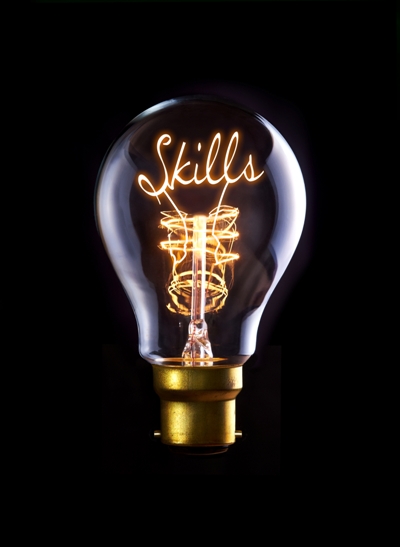 How many of you think the pace of change will slow down in the next five years? 
In fact, over the past year talking with thousands of finance professionals, not one has said it will slow down. Most say that the pace of change in business is accelerating.
Jack Welch, when he was at the helm of GE was quoted as saying, "If the rate of change on the outside exceeds the rate of change on the inside, then the end is near."
This begs the question, are we changing and adapting fast enough? What are the skills needed for a successful career in FP&A?
These questions are especially relevant in today's Volatile, Uncertain, Complex and Ambiguous (VUCA) environment where skills can become obsolete almost overnight.
What are the top eight FP&A skills?
We are witnessing a big shift in the finance and accounting world. A shift from status quo to forward momentum. A shift from denial to adaptation. This means that FP&A professionals need to work on their competencies.
The top eight skills needed in today's FP&A teams are as follows:
Strategic and critical thinking. Automation technology frees you from the manual work and allows you to have more time to think about data critically and strategically.
Communication. To be successful, an FP&A professional needs to ask questions, listen objectively to various viewpoints, consider the information at their disposal, and respond appropriately to various stakeholders across multiple communication channels. 
Tech Savvy Data analytics. New technologies can benefit your organization in various ways. To recognize them, you need to develop an enthusiasm for new technological advances and intellectual curiosity about what's coming next. Being a tech savvy finance professional gives you a competitive advantage.
Technical accounting and finance skills. Undoubtedly, FP&A professionals must be skilled in their areas of expertise. You need to continue working on your education by learning new aspects of the professional. 
Innovation. Automation will require finance professionals to be innovative and creative when it comes to solving business problems. This is one of the ways to contribute value to your organization.
Anticipating and serving evolving needs. Modern FP&A is not only about mastering skills in data analysis. You will need to recognize emerging requirements around you.
Leadership. Finance does not work exclusively with numbers. If you have emotional and cross-cultural intelligence and empathy, it will be easier for you to understand the needs of those around you. There comes a time when finance must be the reassuring voice and visionary. 
Collaboration. Cross-functional collaboration is playing a major part in the overall success of your organization. FP&A professionals need to learn how to work with colleagues who have other skills. Their expertise and specialties can help finance develop the big-picture ideas. It is also important to keep working on your virtual collaboration and management skills.
These skills form a foundation for what we call a T-shaped Professional with broad, boundary-crossing skills on top of our deep technical skills of accounting, auditing, tax, and consulting and next to deeper tech-savvy skills. Together they include the critical competencies that the #FutureReady FP&A Professional needs now, and this has actually accelerated as a result of COVID-19.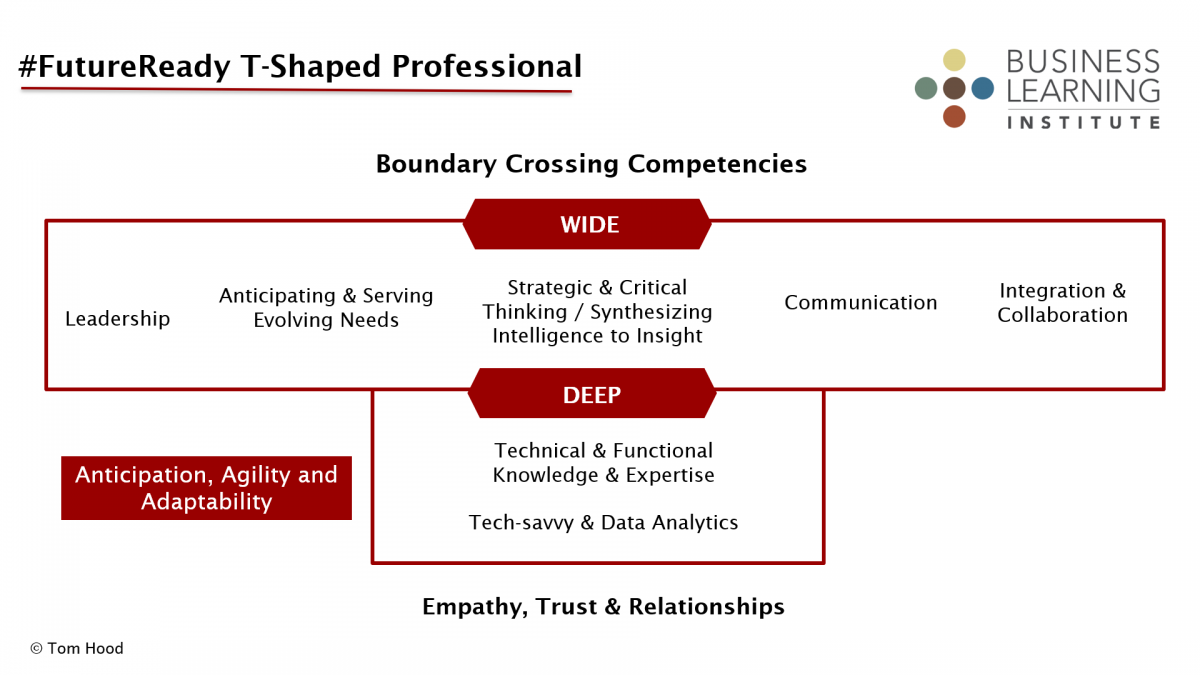 FP&A and accounting professionals are taking a much more strategic and future-focused role than ever before and their keen understanding of the language of business and their core values of integrity and objectivity provide a powerful combination. Armed with the new digital systems and tools that the cloud provides and these new future-focused skills, they can help lead transformation, not change, but transformation in finance and even the entire organization.
Help your FP&A Team Grow
It may not be enough to work on skills as an individual. To become truly successful, FP&A needs to build effective teams. The key to success is to develop a strategic learning plan that involves six steps:
Develop Your Learning Strategy Statement – Link and Align to Corporate Strategy
Identify Critical Competencies 
Identify Career Paths and Audiences
Develop Curriculum and Map Content and Learning Resources
Establish Governance and Oversight
Communicate and Inspire
The last step, communicate and inspire involves creating a visual communication to depict the learning plan and career ladder to show team members how you plan to develop them in your organization.
Becoming a 'Future Ready FP&A Professional'
Future ready is the ability to be proactive and anticipatory in a rapidly changing world. It is the capacity to be aware, predictive and adaptive of emerging technology and trends in business, demographics, and the social environment impacting your organization and industry. This competency has become vital for FP&A professionals in order to help businesses thrive in this VUCA world.
How can you become a future ready FP&A professional?
Learn the proactive, future-focused consulting skills. 
Initiate change - disrupt yourself before someone else does!
Collaborate - future is about relationships.
Go digital - you must use automation to your advantage.
Elevate skills - elevate your skill and those of your team.
Protect the core - your purpose and values as an organization should provide a constant.
After all, to become a successful FP&A professional in this ever-changing environment, you also need to learn how to enjoy the ride. 
You can't stop the waves of change, but you can learn how to ride them!
The full text is available for registered users. Please register to view the rest of the article.
Carl Stiller
May 15, 2023