This block is broken or missing. You may be missing content or you might need to enable the original module.
Going from Data to Insight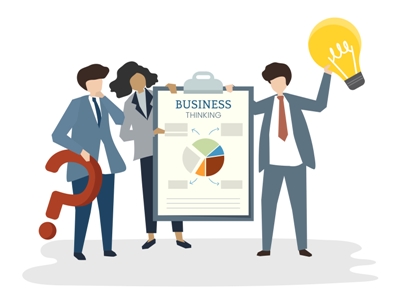 A recent Accenture study showed that 79% of large company executives think that companies that don't manage big data properly will get left behind. But, data alone is not what businesses are after. They're after what they think data can do for them. They're really after the insights they can glean from data that will help them improve their decision making and the actions they take to move their businesses forward.
Data vs insight: what's the difference?
If you pay attention to anything to do with social media or nearly anything to do with the internet, you've almost certainly heard the phrase "content is king." Content is like data, and the reality is good content is king. Similarly, data is not the be-all, end-all. Insights we can derive from data are what we're really after. Insights are distinct from data in a variety of ways. To use an analogy, think of data as the ingredients you use to cook a gourmet meal. They have merit on their own, but to turn them into a gourmet meal you need to be discerning about which you choose and you have to manipulate and combine them in very specific ways. The right raw ingredients, treated with care and manipulated properly might yield you a delicious steak tartar. Poorly sourced ingredients treated improperly and prepared sloppily may end up as some disgusting raw hamburger.
Supporting decision making with insights: It's the "Why"
One of the best ways to ensure that you move from raw data to insights is to get very clear about your end goal before you start acquiring and analyzing data. Most analysis I've been involved with was for the purpose of supporting business decisions. My job when I was an analyst was to gather the right data, perform the right analysis and develop insights about the subject at hand so that I could help senior executives make informed decisions that could move the business forward. That was my primary goal for nearly every bit of analysis I did, whether it was preparing a valuation model, analyzing trends in a variety of metrics, or anything else. 
Insights are typically some new way of connecting dots in the data we're analyzing that results in a major improvement in our understanding of something. They're typified by deeper, richer understanding than we had before the insight. Insights can be game-changers, so be on the lookout for them because they don't happen by accident. There are literally entire books written about how to develop insights. The Art of Insight by Charles Kiefer and Malcolm Constable and Thinking with Data by Max Shron are just a couple of books on the topic. There is a large field of study focused on insights.
Technology's Role
There is a huge variety of technology tools that can help connect dots in new and interesting ways. Data visualization tools make it easier to literally see connections between data. Statistical analysis tools help spot trends and correlations. Reporting tools help organize data in ways that facilitate developing insights. The tools you use and how you use them are limited only by your creativity and budget.
Making it a Habit
One of the best ways to get the most out of data consistently is to develop the insight habit and have processes that ensure that habit is effective. Establish a few simple processes you can rely on to systematically ensure you're focusing on your end goal at the outset of gathering and analyzing data and seeking out insights to meet your goals. Notice I said at the outset of gathering data. Don't waste time and other resources gathering data that doesn't move you towards your goal. Excess, or poor quality, data only wastes resources. 
Many people approach data from an ineffective and inefficient frame of reference. They think in terms of gathering data just in case they need it. Rather, take the advice Tim Ferriss gives about most information in general. Gather data just-in-time. That is much more efficient and effective in most situations. The best way to take advantage of just-in-time data is to have the right team. When you have the right people on your team, they know what information is necessary for the tasks at hand. They also stay abreast of developments that would affect the need for new or different information and they can move quickly to get the right data when it's needed, just-in-time.
Understanding the difference between data and insights and having the right team and habits in place are your ticket to moving from just jockeying data to consistently developing and acting on fresh insights.
The full text is available for registered users. Please register to view the rest of the article.