FP&A Business Partnering in San Francisco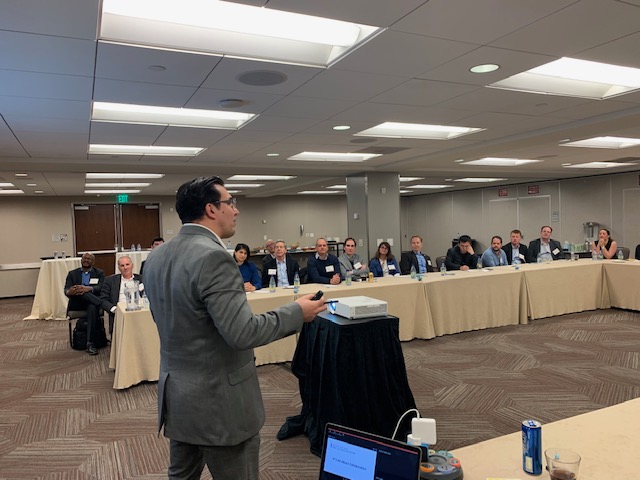 The San Francisco FP&A Board met for the third time. In March 2019, the professional debate was devoted to the subject of FP&A Business Partnering. More than 30 senior finance professionals, representing companies such as Autodesk, BioMarin, Gensler, Google, HP, etc., shared their experience with each other. 
Meeting Agenda
What is FP&A Business Partnering and why is it important?
What are the most critical attributes of an FP&A business partner?
Some case studies from the field:

Fernando Schreiner, FP&A Director at Gensler, will share his practical experience on FP&A Business Partnering
"Building Business Partnerships in UCSF", by Kay Obermeier, Finance Director and Head of FP&A at UCSF Medical Center

Review of the FP&A Business Partnering Maturity. Small groups work  
Conclusions and recommendations
At the end of the meeting, FP&A Board members reviewed the FP&A Business Partnering Maturity in small groups and presented the results from their discussions.
Key Conclusions 
FP&A Business Partnering is different from conventional Finance Business Partnering. It is more strategic and influential.
It is at the centre of an organisation and has a dual role of educating and challenging the status quo.
In America, it is traditionally perceived as a mindset rather than a role. The statistics from our meetings show that 20% of companies recruit the role of FP&A Business Partner.
Among the obstacles that stand in the way of building an effective FP&A partnership framework are traditional business cultures, conventional accounting cultures and a limited talent pool.
Our Sponsors
We are very grateful to our sponsors and partners, SAP and Robert Half, for their great support.