This block is broken or missing. You may be missing content or you might need to enable the original module.
Systems Thinking: Becoming a Better FP&A Business Partner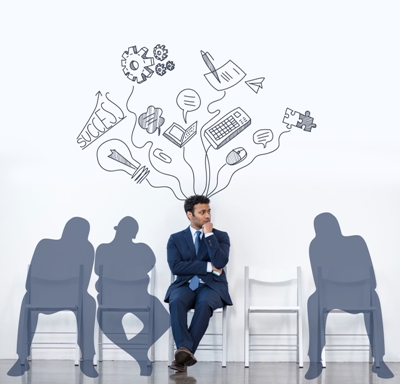 The role of a financial planning and analysis (FP&A) business partner is increasingly shifting from a purely functional role to one of providing strategy and insight. This requires a different understanding of the system that we operate in and a shift in mindset away from linear to more of interconnectedness.  
This is however easier said than done. But what if there is a branch of thinking and a set of mental models to help and accelerate this transition? Enter systems thinking. 
In this article, I will explain the concept of systems thinking, basic tools and how this can be applied in a real-life finance business partnering scenario.
What is Systems Thinking? 
The traditional approach to solving a problem is to break it down into smaller components, analyse cause and effect and arrive at a solution. System thinking has a different approach i.e.:
Identify the various parts of the system that the problem is part of
Understand the relationship and interconnectedness between the parts 
Arrive at a solution leveraging the understanding of the system
This concept is best explained with the "parachuting of cats incident" that happened in Borneo in the 1950s. Borneo had an outbreak of malaria, in response to which the World Health Organization (WHO) adopted a linear thinking approach and liberally sprayed the area with the insecticide DDT to kill the mosquitoes. 
The malaria problem was resolved but was replaced with the problem of typhoid and plague! Insects poisoned by DDT were eaten by lizards which were in turn eaten by cats that died. This led to an uncontrolled increase in the rat population and a consequent outbreak in serious diseases carried by the rats. The World Health Organization had to parachute thousands of cats to help bring the overall population under control. 
A solution that leveraged the overall understanding of the system would have been far more effective than a linear thinking based solution of spraying DDT.
As FP&A business partners, a holistic understanding of the system our business partners operate in will help us provide very effective solutions. Systems thinking aids in this understanding.
Basic Tools of Systems Thinking
In this section, we will look at two basic tools of system thinking – what they are and how they work. In the next section, we will discuss how these tools can be applied to finance.
Tool 1: Causal loop diagram (CLD)
A CLD maps the various parts of the system and then plots the causal relationship between them. 
Below is the CLD for the system of smoking. The + indicates a direct relationship and a - indicates an inverse relationship.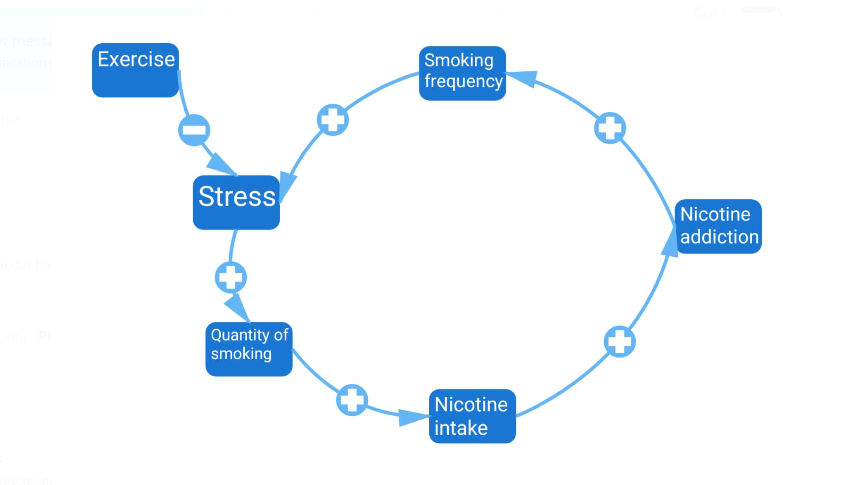 ​

Interpretation of the CLD: Increase in stress levels lead to an increase in the quantity of smoking that leads to an increase in nicotine intake. An increase in nicotine intake leads to an increase in nicotine addiction/dependency that leads to an increase in the frequency of smoking which in turn leads to an increase in stress levels. The different parts of the system thus reinforce each other.
What could influence the system? An introduction of exercise could potentially influence the system through an inverse relationship with stress i.e. more exercise leads to less stress levels (indicated by a – or a negative sign).
Tool 2: Systems archetypes
Archetypes help recognize behaviour patterns in systems. There are different systems thinking frameworks or archetypes that can be used depending on the problem to be solved. These include limits to growth, escalation, shifting the burden, fixes that fail and tragedy of the commons. Let us discuss the archetype of "Tragedy of the commons".
What is "tragedy of the commons"? This is a situation in a shared-resource system where individual users act independently according to their self-interest and deplete a shared resource through their collective action. An example of this is the panic buying of essentials during the COVID-19 situation. As news of the extent of the infection spread, people acted out of self-interest, bought essentials and eventually depleted the shared resources of essentials through their collective action.
Applying Basic Tools to Finance Situations
Let us discuss how we can apply the "tragedy of the commons" archetype and the causal loop diagram tools to a real-life FP&A business partnering scenario. 
Imagine that a research and development (R&D) site (location) was running out of laboratory space and a request was made to the finance team to put together a business case to HQ justifying need for additional space. 
This is a tragedy of the commons situation where individual users (lab owners) could act independently according to their self-interest and deplete a shared resource (laboratory space) through their collective action.
Applying the "tragedy of the commons" systems thinking archetype leads to the following causal loop diagram (CLD) for the lab space "system".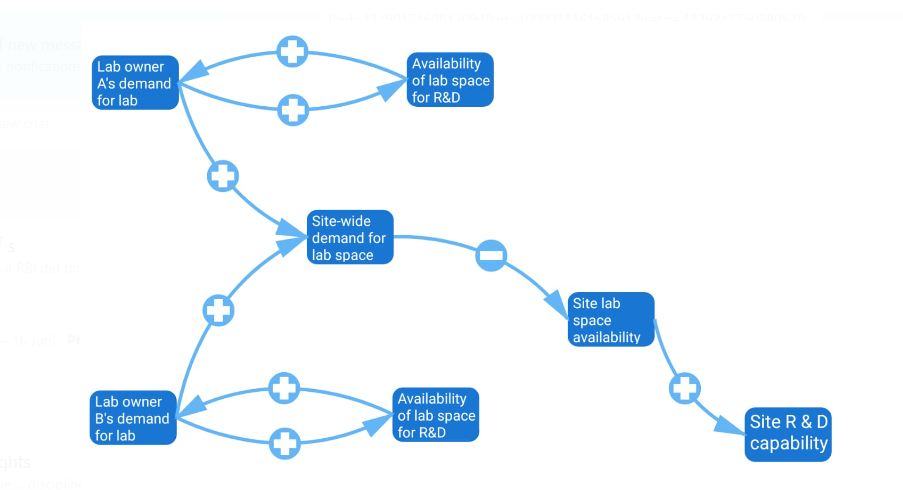 ​
Interpretation of the CLD: Some lab owners (for example Lab owners A and B) were individually requesting for more lab space and creating a buffer for their space needs.  This was leading to an increase in the site-wide (location-wide) demand for lab space that was leading to a decline in the availability of overall site lab space. Site lab space availability has a direct relationship with site R&D capability i.e. a lack of availability of lab space adversely impacts the R&D capability of the site.
How did finance propose a solution: Having understood the lab space "system" the solution lay not in requesting HQ for more lab space but in addressing the "tragedy of the commons" behavioural trend through a metric driven approach. 
Steps taken:
The lab utilization data was analysed and it showed chronic underutilization in some labs and close to peak utilization in other labs. 
This was presented in a meeting which had all lab owners present. The tragedy of the commons issue and the need for a change in mindset was thus apparent to all. 
This led to an agreement among the lab owners to be more judicious in their lab space requests. They also agreed to share lab space among themselves. 
The request for additional space to HQ was not needed. Finance thus helped drive a change in mindset by leveraging their understanding of the lab space system.
Conclusion
We live in a world where systems are increasingly becoming more complex. Understanding of these systems is a critical requirement for finance to provide strategy and insight. Systems thinking and its tools provide finance teams with a practical framework to better understand these systems and accelerate their transition to full business partners.
References and recommended read: "The Fifth Discipline" by Peter Senge.
 
The full text is available for registered users. Please register to view the rest of the article.