This block is broken or missing. You may be missing content or you might need to enable the original module.
Enterprise Software Market: Looking Back Over the 2019 Year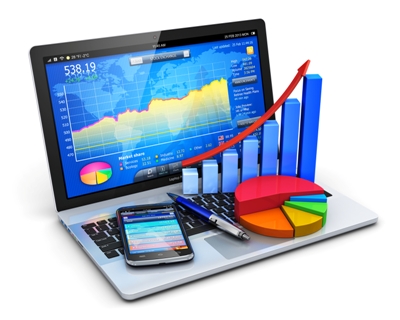 In an increasingly changing and uncertain economic world, the FP&A department is seeking to modernize in order to better support major corporate decisions.
The expanding role of the modern FP&A requires more than even a deeper understanding of the technological issues, in order to leverage the digital transformation.
In the meantime, the Enterprise Software market has never been so hot, and 2019 was an eventful year for the industry. 
To understand the challenges facing the FP&A teams, let's break down by market segment and cast an eye over some of 2019's main enterprise software news, from my point of view.
The ERP market is poised for disruption!
According to Panorama Consulting's Clash of the Titans 2019 report, SAP continues to lead the tier 1 ERP market, followed by Microsoft, Oracle, and Infor.
Observers and experts agree that the ERP market is in a state of disruption:  SAP and Oracle fought on several fronts (Cloud migrations for their installed base, restructuring and leadership changes), while competition continues progressing.
How is this disruption impacting the FP&A function?
Whether they decide to replace/migrate their legacy ERP systems or not, organizations should consider both custom best-of-bread approach vs. the trendy integrated packages, increasingly offered by the vendors.
Examples:
SAP combined Business Intelligence, Analytics and Planning features in SAP Analytics Cloud, which can be integrated to S/4HANA, it's Cloud ERP.
Oracle is pushing Oracle ERP Cloud as natively connected with all its enterprise cloud applications, goings so far as to merge its ERP and EPM Sales workforce, as a unique ERPM team.
Infor developed out-of-the-box packages, known as the Infor "CloudSuites", and composed of core ERP features, plus industry-specific Analytics (Birst) and Planning (dEPM) features.
By acquiring Adaptive Insights (Planning) and Scout RFP (Sourcing and supplier engagement), Workday confirmed its strategy to build a comprehensive cloud-native ERP suite.
Microsoft continues his Cloud-pull strategy by connecting the dots with Power BI and Power Platform, as part of the MS Dynamics 365 ERP+CRM suite. All that's missing now is the Planning/EPM block… 
The Business Intelligence segment is (re)starting the convergence?
With more than $18 billion of acquisition in 2019 (Tableau, Looker, Periscope Data, ClearStory Data, ZoomData, Attunity…), the Business Intelligence industry may have started its second convergence-phase.
After 2007/2008 acquisition cycle of Hyperion by Oracle, BusinessObjects by SAP and Cognos by IBM, will history repeat itself?
The first generation of BI ended in 2007 after BO/Hyperion/Cognos acquisitions and the emergence of Self-service BI tools like Tableau and Qlik.
What if the 2019's and its wave of acquisitions will mark the end of a cycle, and the advent of a new generation of BI platforms: Augmented Analytics?
We have certainly seen and increasing interest of the CFO office for those new generation predictive (or even prescriptive) technologies.
The BI pure-player vendors well noticed this trend, as they continued to work jointly vendors on strategic and commercial alliances with the EPM, offering technical connectors between both segments' solutions (eg. Anaplan & Tableau, Jedox & Qlik, Kepion & Power BI…).
This may be the way to empower FP&A teams with Analytics, and erase the historical border dividing the BI and EPM solutions.
CPM: The calm before the storm?
The Corporate/Enterprise Performance Management field (the most directly impacting the FP&A teams) was one of the quietest of the software's marketplace.
This is probably the result of 2 past buoyant years, marked by several significative events:
Anaplan went public in October 2018.
Workday snapped up Adaptive Insights in 2018 prior to its IPO, following Tagetik's Wolters Kluwer acquisition by Wolters Kluwer, and few months before Host Analytics acquisition by Vector Capital, a private equity investor.
Iris Capital invested in Jedox, along with the current vendor's shareholders
Finally, 2019's EPM newsfeed can be summarized to:
OneStream Software, a relatively new but no less deeply rooted player, received investment from KKR, bringing the vendor's valuation to over $1.0 billion.
Board International acquisition by Nordics Capital, as US-based a private equity firm.
$115M in growth funding for Vena Solutions, led by the Software-focused growth equity firm JMI Equity.
Then, what should FP&A professionals expect from this equity-backed EPM ecosystem for 2020?
A monopoly game, in which some majors could take part (Microsoft acquiring an Excel-like solution, namely Jedox, Vena or Kepion, as part of the Power Platform…?)
Concomitantly, a trend to merge the BI, Analytics and Planning solutions, empowering the Analysis & Planning toolkits. 
The advent of next-gen solutions (Predictive Planning), overtaking the existing CPM vendors.
RPA, The next big thing?
According to Gartner "RPA software revenue grew by 63.1% in 2018 to $846 million, and should reach $1.3 Billion in 2019.
That being so, the RPA segment should be the fastest-growing of the global enterprise software market.
In addition to the RPA pure-players (UiPath, Automation Anywhere and Blue Prism), legacy vendors entered the game:
SAP purchased Contextor, one of the leading European RPA vendors, to help SAP to simplify user interface interactions across its applications and expands its Leonardo Machine Learning portfolio.
Microsoft rebranded Flow, its online workflow service as "Power Automate", and added some automating features.
Salesforce is maintaining the contact with the RPA segment, by being a major investor in Automation Anywhere vendor (via Salesforce Ventures).
Many Finance leaders are embracing RPA, and valuing the ROI potential to improve efficiency, compliance and productivity. The RPA could then be a technical trigger, enabling and boosting the Finance Transformation.
In a nutshell, the Enterprise Software industry movements are empowering the role of the modern FP&A, and extending their toolkit, and even more skillset, in the context of more unpredictable economic times.
Please feel free to comment and contribute your views, as it's obviously impossible to cover everything, especially in such a diverse and exciting market.
The full text is available for registered users. Please register to view the rest of the article.