This block is broken or missing. You may be missing content or you might need to enable the original module.
From Bean Counter to Bean Grower – the Sequel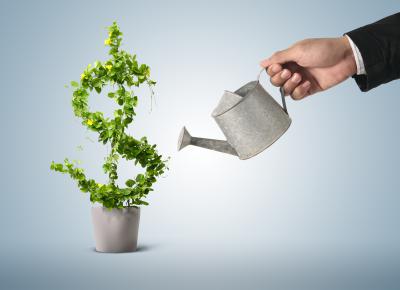 If Hollywood can make sequels to movies, why can't I? This article is my sequel to my previously published "Can Accountants Grow the Beans Too?" article posted this past January, 2019.
Here is an edited excerpt to an e-mail to me from an accountant I have known for years. His name will remain anonymous for his own protection.
I left my job with Xxxxx in 2009.  Most of the VPs there did not understand strategy execution or managerial accounting. A few others and I tried to spread the word for about two years. It was just always a struggle to get buy-in for strategy execution, a balanced scorecard, dashboards or driver-based budgeting and rolling financial forecasts. Our guys weren't really interested in profitability modeling or using any activity-based costing. I tried to do one driver-based budgeting project but their accounting software could not handle it. It is sad.
What can be said after reading his note? My intent is not to alienate some readers or exhibit the inflammatory and uncivil rhetoric and language we have been reading about the media and politicians in the USA. I simply want to illustrate (again) that the field of accounting will eventually need to deal with its problem of denial.
Accountants' problem of denial
By denial I mean the false belief that accounting's main purpose is to collect the data, validate the data, and report the data. It is so much more. The accounting profession must shift its emphasis to be more customer-centric. This is similar in industry to how suppliers now often are viewed by customers as a commodity. In response suppliers are expected to offer ideas and innovation to customers to differentiate themselves.
Simply replace "users" with "customers" and "suppliers" with "accountants" in those last sentences. You will then understand what I mean. Inevitably accountants will need to embrace FP&A and business analytics. To sum up, external financial accounting is about valuation primarily for government regulatory agencies and the investment community. In contrast, internal management accounting is about creating value to be used by managers and employee teams to make better decisions.
Bean counter or bean grower?
Decision Maker versus Decision Leader
Here are some new terms. A "decision maker" is one who has the ultimate responsibility for a decision. This contrasts with a "decision leader" as someone who ensures the quality and capability of decision making for all employees. The darkest time is before the dawn.
FP&A specialists and management accountants are well-positioned for a "decision leader" role because they already have much governance and oversight responsibilities. Further, they are the closest role of an economist for most organizations.
Expanding on this "decision leader" concept, one of its roles is to prevent or eliminate biases in thinking. Two examples are:
Interpreting information (or selectively searching for specific evidence) in a self-serving way solely to confirm, and not to refute, one's preconceptions.
Favoring alternatives that perpetuate the status quo.
Another "decision leader" role is to prevent dysfunctional managerial methods and incentives. This includes assuming that external financial accounting conventions result in economic data appropriate for decision making. It does not. Applying traditional standard costing for GAAP may be acceptable, but activity-based costing (ABC) principles, which typically apply to organizations with repetitive processes, should be used for internal managerial accounting, reporting and analysis.
Other examples of dysfunctional methods and practices are treating depreciation expense as a period expense (and not ignoring it as a sunk cost during analysis) and excluding the cost of capital from cost calculations.
The main message theme I am making is that decisions are often viewed as an event – a discrete choice occurring at a single point in time. Decisions should be viewed as an ongoing and repeating process.
So, repeating myself, bean counter or bean grower?
The full text is available for registered users. Please register to view the rest of the article.