3 Reasons Why Data Driven Businesses Win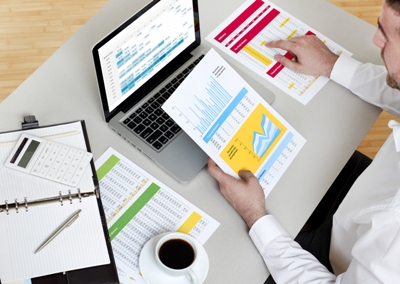 We live in a modern, technological world where data, or more accurately insights from data, can drive competitive advantage.  From identifying opportunities for optimisation and efficiency to generating a greater understanding of customers and prospects, it should be every company's aim to use their data to influence their decisions and future strategies to gain the advantage in their competitive market.
What does it mean to be a data-driven business?
"There's a lot of talk about data-driven marketing and sales, etc., but not a lot about a company as a whole becoming data-driven," says Manish Sood, the founder and CEO of Reltio.
The importance of businesses building themselves around data cannot be underestimated. Amir Orad, CEO of Sisense, suggests that data-driven companies don't just use data, but also understand that data should be accessible to all employees and at the center of the decision-making process in any business. 
"A data-driven company is an organisation where every person who can use data to make better decisions, has access to the data they need when they need it," Orad says, "Being data-driven is not about seeing a few canned reports at the beginning of every day or week; it's about giving the business decision makers the power to explore data independently, even if they're working with big or disparate data sources."
Benefits of being a data-driven business:
The benefits of successfully utilising data are extensive, three key areas are:
Easier decision making - at every level and in each department of the organisation. A lack of data makes it harder to make informed choices - from driving efficiencies to creating marketing strategies. Businesses need to collect and store data they can trust. The powerful combination of data and analytics gives businesses an edge, helping achieve their business goals.
Better understanding of the market - companies are able to adapt according to what data is telling them by deriving useful insights. Through benchmarking your business, your customers, your suppliers or simply managing your KPIs using all available data, you can adjust and improve performance. Organisations should be driven and influenced by data in order to continue to develop, become more efficient and grow. 
Efficient management - businesses use data to identify areas that can be streamlined; made more efficient and productive. For example, operational management tasks may be a strain on your costs and take up too much of your employee time. Automating these types of processes would positively benefit your business. Benchmarking highlights the need to refine certain areas and monitors the ongoing success of the initiative.
The full text is available for registered users. Please register to view the rest of the article.