Integrated FP&A in New York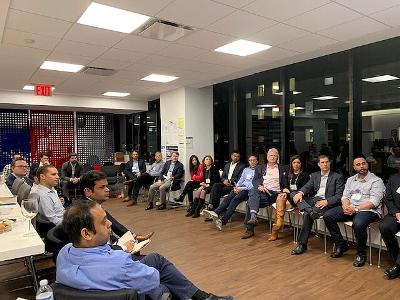 On March 28th 2019, the New York FP&A Board hosted its 5th meeting at the Michael Page offices in midtown Manhattan. Over 34 high profile finance professionals attended the event sponsored by SAP and Michael Page where the topic of discussion was Integrated FP&A.
Integrated FP&A
Larysa Melnychuk, MD and Founder of International FP&A Board and FP&A Trends Group, opened the meeting by describing Integrated FP&A as an approach that helps reduce the time to make decisions to zero. 
The integrated FP&A approach includes engaging the strategic planning, business planning and forecasting and operational planning and forecasting as a single, continuous process. In its leading stages, integrated planning process manifests itself as analytical driver matrixes, integrated driver-based planning models and systems connected with Business Intelligence, real-time collaborative planning, easy multidimensional scenario analysis and advanced analytics.
Connection between Operating Planning and FP&A
Alessandro Cardito, Global Consumer Beauty FP&A Director at Coty, presented a case study on how strengthening the connection between Operating Planning and FP&A strengthened the business at his organization. Alessandro pointed out that interventions such as restructuring of executive Sales and operating planning (S&OP) agenda, reinforcement of S&OP cycle and driving clarity over demand plan, financial forecast and gap closing plans submissions.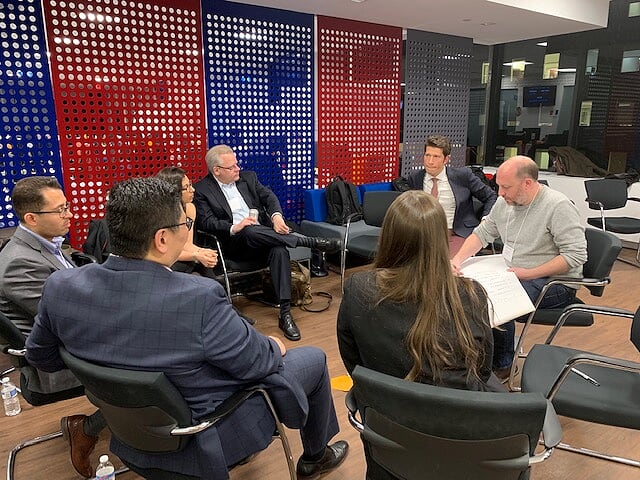 Group Discussions
Finally, the attendees broke up into 4 groups to discuss key aspects of integrated FP&A. 
 
The first group discussed key steps in the implementation of Integrated FP&A and noted that defining scope and current state as well as getting the buy in from key stakeholders was key Integrated FP&A implementation. Additionally, having the technology to enable, utilizing a steering committee as well as educating the stakeholder were also crucial.
The second group discussed the cultural and people aspects of Integrated FP&A. This group concluded that accountability with data transparency including allocation of expenses is key. Additionally, realizing that all stakeholders must have similar or related KPI is necessary to fostering an enabling culture.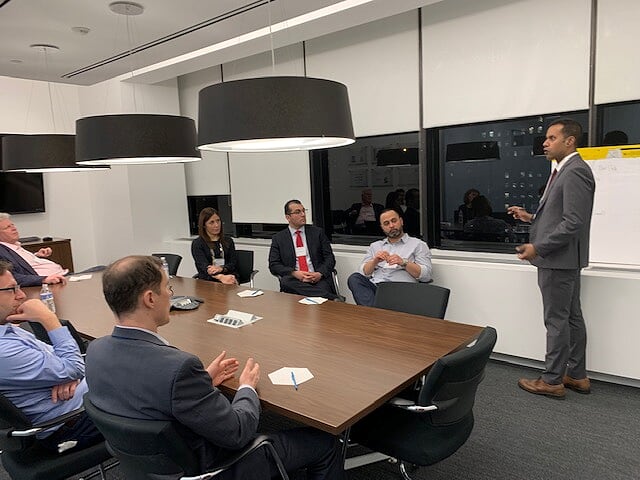 The third group discussed systems and analytics aspects of Integrated FP&A and concluded that predictive assistance, flexibility and adoption of mobile technology (ipad / mobile devices) as well as using Robotic Process Automation (RPA) to improve data quality can go a long way in supporting Integrated FP&A.
The fourth group discussed process aspects of Integrated FP&A and noted that clear roles and responsibilities, a shared vision and feedback loops to improve decisions making process enable Integrated FP&A from a process perspective.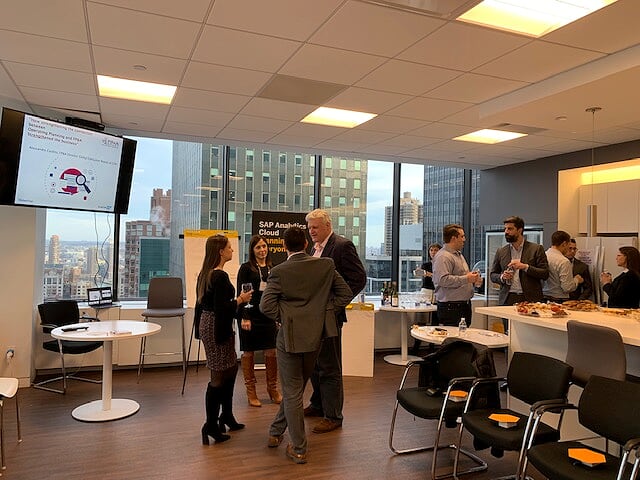 Last part of the meeting was dedicated to networking. Everyone appreciated the catering provided by Michael Page and SAP and informal talks continued even after the event was officially over. 
 
Attendees are looking forward to meeting again in September 2019 in NYC when we will be discussing Zero Based Budgeting. We will keep in touch in the meantime to define new key topics of interest for the group.