FP&A Business Partnering in Seattle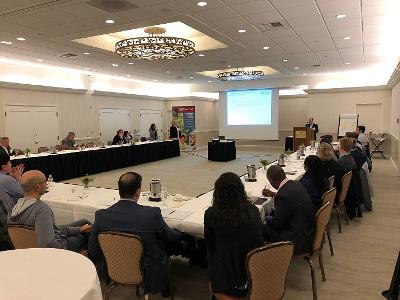 The Seattle FP&A Board met on March 14th.  Larysa Melnychuk, Founder of the FP&A Board, moderated the discussion. The meeting was sponsored by SAP and Robert Half. 
We had 35 professionals attending from companies including:
Whole Foods Market
Expedia
Alder BioPharmaceuticals
CBRE
Mighty AI 
During introductions all the participants provided one word to describe the most important attribute of a business partner. The top 3 were:
Listening
Collaborative
Trust
At the meeting, the Seattle Board members discussed differences between business finance and business partnering, the four roles of an FP&A business partner organization, the need to both educate and challenge the status quo as a business partner, and the role of modern technology for FP&A business partnering.
 
Larysa polled the audience and while about 70% of the members agreed FP&A has responsibility to integrate annual business plans for the enterprise, less than 30% are using technology to do their integration and about 10% are using Artificial Intelligence to enable better decision support and analytics.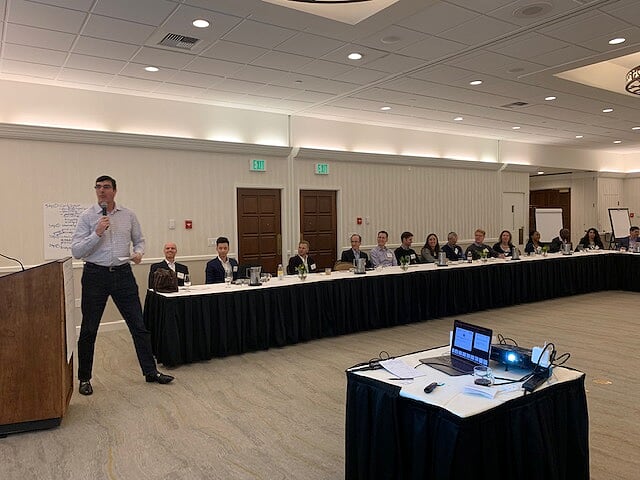 Case Studies
Two case study speakers provided real world examples of business partnering.  David Kroopkin, Global Finance Director at JLL, talked about how Relationship Management has helped him be a better business partner.  He talked about taking on a servant-leader style, providing vision, guidance, and autonomy for his team.  His case study used an example of his role as the finance business partner for the global HSBC real estate portfolio.
David Wittenberg, Director of Financial Strategy at World Vision, talked about asking "why" as a tool to determine root cause.  His case study was a manufacturing company with an investment decision for purchasing new equipment.  They applied root cause analysis to their problem which led to a new proposal that achieved 80% of the productivity of the original at a fraction of the initial investment cost proposal. The takeaway was to create a healthy process and enough time for candid discovery, don't rush to problem solve, enlist outsider perspectives if needed, and give credit to the team for their proposals.
Group Work
The group working session question for discussion was 'What are the Key Steps in Implementing an Effective FP&A Business Partnering Model".  The key recommendations were:
Start by defining the problem, the value for the business of the problem, and expectations
Ensure alignment with Executive Sponsorship
Be Agile; willingness to evolve
Build Relationships
Approach the solution with humility and empathy to build trust
Relate and Advocate for your business partners
Be a tough challenger, but also a strong supporter
Show curiosity to understand the needs of the business
Show your business partner you have shared accountability
Sell your expertise with quick results