This block is broken or missing. You may be missing content or you might need to enable the original module.
Where Are You in Your Career Cycle?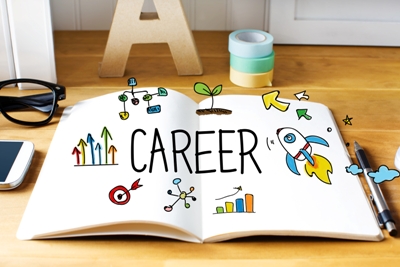 Most people are familiar that all businesses go through a life cycle – establishment to start up, startup to growth, growth to maturity, and then finally into decline. Similar to companies, careers have a lifecycle as well. While most strategic leaders are aware of what stage their business is in, it is common for those same executives to fail to realize or even ask themselves where they are in their own career cycle. As Marshall Goldsmith famously said, "What got you here, won't get you there." 
This article looks at how the value you provide changes throughout your career life cycle – specifically related to the Financial Planning & Analysis (FP&A) profession.  First, you get paid for what you do. Then, you get paid for what you know. And finally, you get paid for who you can grow.   
The Beginning: Getting paid for you what you do
Although FP&A professionals chose this career for different reasons, in the beginning, we are all evaluated on what we do. This can be the most interesting phase because everything is new and we are learning a lot.
 
If the FP&A function is new to the company, the FP&A leader is providing new information and providing insight a business leader has never had before. The business leader is asking for more, more, and more data. The data is providing a fresh perspective and new ways of examining the business. The business leader uses this information to explain how the business is performing financially. The Business leader considers financial data when making decisions. However, FP&A Leaders can fail to understand how the numbers we provide influence on business decisions. Often, the information we provide is misunderstood or ignored for gut decisions.  It is critical to recognize how leaders are using the data we provide to get to the next step.
For example, when in the budget planning process, there will likely be a target; my company targets 15% EBITDAC growth.  However, in the beginning, an FP&A professional may not know the business well enough to know what levers to pull to achieve the target. The FP&A professional can present options and solicit feedback from the business for what they want. Based on the feedback, we can re-perform analysis which should help us increase our understanding of the business. During this phase, interacting well with the business to learn what they know is critical. 
The Middle: Getting paid for what you know
The "know" phase is the phase where strides in professional development are most significant. The FP&A professional has amassed strong technical and business skills and partners with the business to develop strategic plans. The FP&A professional can recommend plans to implement and have a degree of confidence whether they will work or not. It's fun and rewarding because the focus shifts to leveraging information already known. The successful analyst knows their data, systems, and capabilities, and can apply knowledge to measure performance against targets. Focus can be shifted to implementing trends in FP&A such as simplification; driver-based planning, data and analytics, integrated planning and strategic business partnering.  
 
For example, leadership changes within Companies from time to time. In a previous role, the business unit I supported was split into two business units with two new leaders (as opposed to one leader). The new leaders valued my previous experience and knowledge of the operations. We worked together to determine how we would measure success and what strategic objectives we wanted to quantify. At the same time, the entire FP&A team could review all the procedures we performed, focusing on business drivers and eliminating procedures which were not useful for decision making.
The Final Stage: Getting paid for who can you grow
By the time we get to the "Grow" Phase, we have evaluated and re-evaluated business partnerships and maximized value-added activity. This is the most rewarding stage as you are developing other people, which will ultimately be your legacy. If you are doing everything, at some point you will run into capacity limitations. There is only so much time in the day, and you won't be able to do everything yourself. You need to invest in better systems in order to achieve further growth. Instead of taking on more responsibility, you may need to give responsibility away. Who surrounds you ultimately determines your success. 
Takeaways
Recognizing where you are in the career life cycle can help you maximize your contribution in each phase. Continuously evolve your behaviors so you transform your previous experience into knowledge that can be applied to benefit your company.  Raise the bar. Share the knowledge you have with others to really expand your impact, creating a legacy.  
 
The full text is available for registered users. Please register to view the rest of the article.