Understanding your operation — get out there and do it!
Understanding your operation — get out there and do it!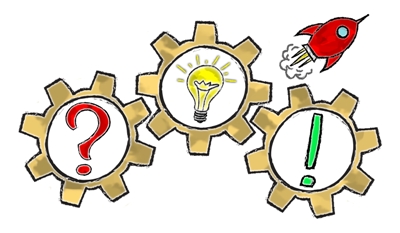 I recently came across a survey that was produced in late 2017 by the Institute of Management Accountants (IMA) where they surveyed 700+ global financial executives and managers with experience in their company's FP&A practices to understand what the best-run organisations do differently within their FP&A function.
At a high level, the best-performing organisations take a more rigorous approach to FP&A. They have tightly integrated all the components of FP&A, merged operational and financial planning, and have a deep understanding of how operational metrics drive their financial results. The survey results were summarised in the 12 principles of best practice FP&A and the report itself makes a fascinating read and can be found here.
Two biggest competency gaps
Along with looking at FP&A practices, the survey and associated research extended into the people and technology sides of FP&A. On the people side, the survey looked at key competencies in FP&A and what it found is that the competencies in FP&A for the best-performing organisations were higher across the board. No big surprise there but what was interesting was the fact that it found the biggest competency gap was in "building effective working relationships outside of finance/accounting."
These working relationships are really key to being an effective FP&A manager. This also ties into the second biggest gap, which was "understanding the specific area/ department supported." To be effective, an FP&A manager must earn the trust and respect of the area they support. Investing time to really learn and understand the department or area being served is critical.
For example, an FP&A manager supporting logistics should know what a drop shipment entails, how cross-docking is used, and what a racked warehouse is. In other words, in order to earn a seat at the table and become a sought-after business partner, the manager needs to learn the language and understand how the day-to-day operations work. In turn, they will become much more effective at supporting the internal customers during budgeting by helping build business cases to support key initiatives and secure the resources needed to be effective as well as being able to challenge the operation when things aren't going to plan. The manager will also be able to provide real insight into the business and find the story behind the numbers when variances occur.
Communication is important
There are various ways to be able to understand the operation you work with and they all start with you getting out from behind your desk and speaking to people.
Communication is key when it comes to understanding the operation you work with as you will only learn by asking questions and seeing things first hand. You don't tend to learn, or at least things will not stick in your mind, if you are hearing about things third or fourth hand.
One of the easiest ways to start to understand your operation is to get out there and be a part of it. This could be done through shadowing a member of the operations team for a few hours to understand how their role works and what they do, or even better, it could be by actually getting out into the operation for a day or a week and actually working in the operation.
Nothing you will give you a better idea of what happens in the operation than by actually doing it yourself.
You will understand the complexities of the job that you may not have had a real feel for before. You will be able to link what you are doing back to the numbers that you report on a weekly and periodic basis and you will gain the respect of the people who do this role on a daily basis because you've got off your bottom and shown an interest in getting out there and seeing what they do.
One of the intangible benefits of getting to know your operation is that you become more visible to the people within your business. Not only does this help in your quest to understand the business it also has the additional positives that people will notice you and perhaps want to understand more about you do in the business which you can discuss through your role in FP&A and the greater finance team.
By showing an interest in the operation you are also potentially benefiting your career because if you are more visible you are more likely to be asked to be involved in projects and be on the radar of people who may be looking to engaged employees to promote within the business.
To summarise these are a few of the benefits that you will get out of understanding your operation:
As an FP&A professional, the benefits are massive from a learning and personal development point of view.
You are bridging the competency gap and building effective working relationships outside of finance
The potential is there for this to influence your future career.
Ultimately the business you work with will benefit from your additional insight and knowledge.
What are you waiting for? Get out there and do it!
The full text is available for registered users. Please register to view the rest of the article.