The Washington D.C. Launch: Latest Trends in FP&A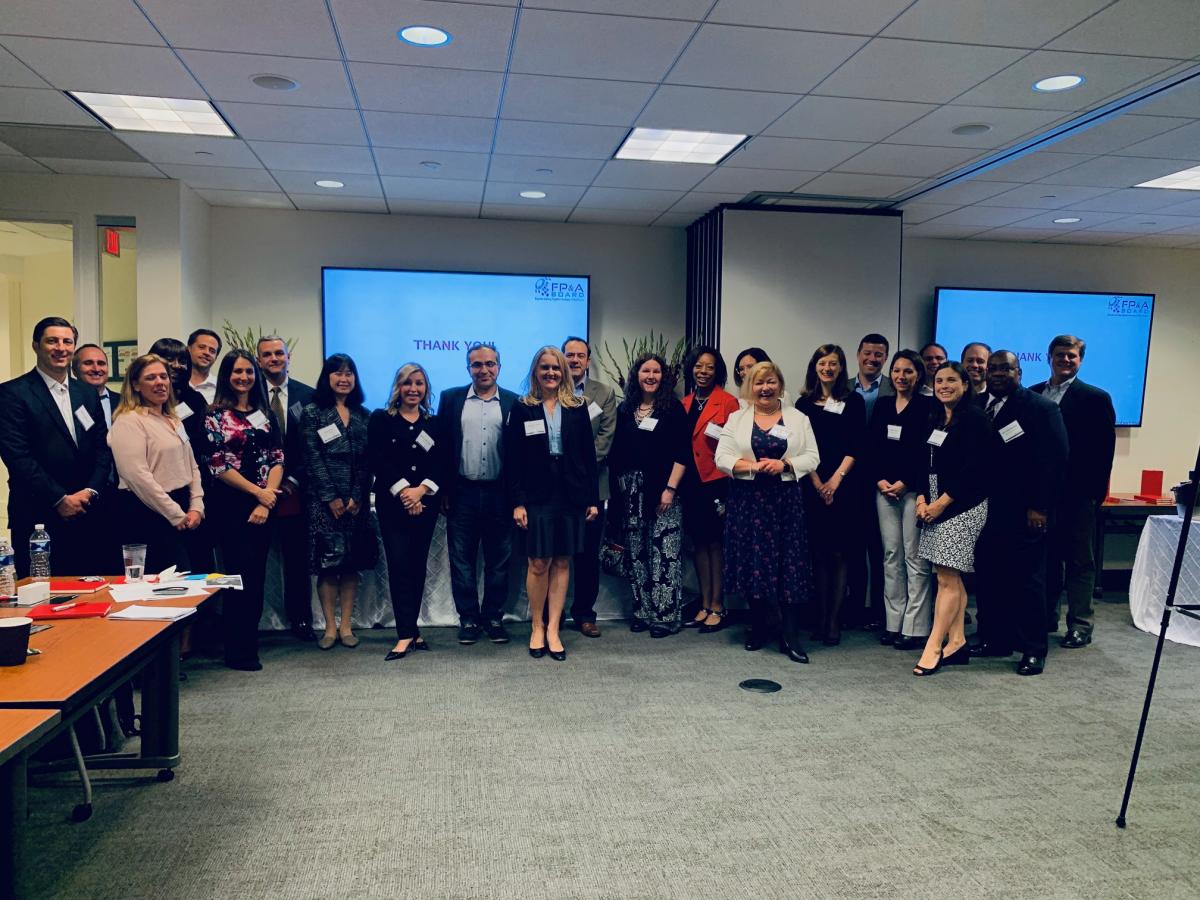 On the 9th of October, the International FP&A Board launched a new chapter in Washington, D.C. It was our 27th chapter globally.
The first Board was a very interesting and dynamic meeting. The launch brought together around 30 senior finance representatives from many leading organisations: Coca-Cola, United States Secret Service, FTI Consulting, Allianz Partners, Mars, Thales, DAI Global, Gannett, DXC, AES, Discovery Communications and many others. The professional discussion was devoted to the latest trends in modern FP&A.
Agenda
1. Financial Planning and Analysis (FP&A). Key definitions and developments
2. Interactive discussion on the latest trends in analytics, planning, modeling and systems
3. A case study from the field
4. FP&A Analytics Maturity Model. Group work
5. Conclusions and recommendations
At the meeting, Elmar Chakhtakhtinski, FP&A Solutions Director at Coca-Cola, shared an interesting case study on collaborative planning in Coca Cola. The Washington D.C. FP&A Board agreed that the biggest FP&A trends are:
Driver Based and Predictive FP&A
Ability to utilise external and internal data for decision making
Implementation of flexible and dynamic FP&A platform
FP&A Business Partnering that helps to shake the status quo of traditional organisations
FP&A people with a combination of many skills
Our Sponsors
We are very grateful to our global sponsors and partners, SAP and Robert Half, for their great support.