FP&A Board Notes: Integrated FP&A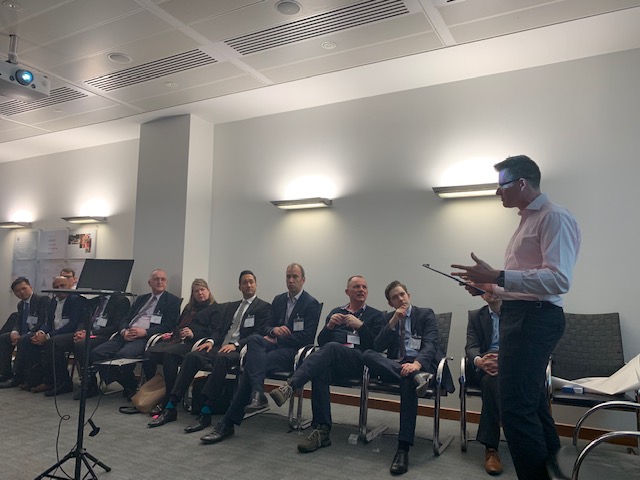 These notes were made during the 22nd meeting of the FP&A Board on 7th March 2019 in London.  They are a mixture of comments made by attendees and thoughts of those who presented case studies. The meeting was sponsored by Anaplan and Michael Page.
Introduction
Integrated FP&A is a hot topic. Many organisations find themselves with multiple and separate plans.  There is a real need to connect them up to form a single plan.
Integrated FP&A means operating three key planning processes of
Strategic Planning,
Business Planning and Forecasting (FP&A)
Operational planning and Forecasting
as a single, continuous process.
Integrated FP&A enables companies to view their business from a holistic point of view both horizontally and vertically.
Key enablers of Integrated FP&A are:
Driver-based planning models
Modern multi-user, multi-dimensional planning software
Organisation Structures on which they are based
Senior management support and Business Culture that supports integration
Data Integration
Trust
Business partnering mentality

The results of the FP&A Integration are:
Scenario Analysis that is almost real time and multidimensional
Immediate re-forecasting/re-planning at different level of the organisational structure
Other Comments:
There is a need for organisation's to understand their business processes and not just treat them as functional silos.
AI can be used to understand customer groups how these affect sales in future
Using AI has helped change perception of the value delivered by FP&A
You can tell if your processes are integrated if your planning process doesn't differentiate between strategic, operational and business planning
Group Discussion
What are the key words that are essential in achieving integration: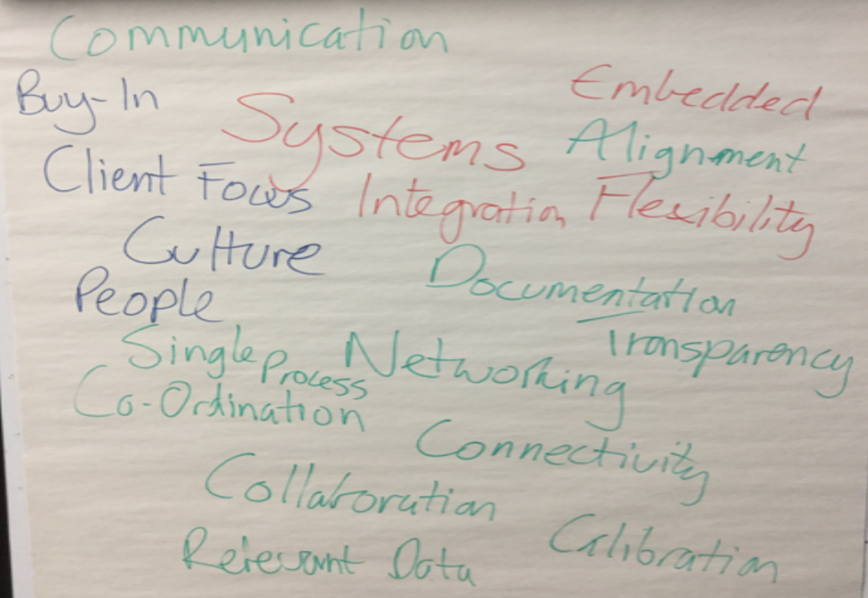 Technology vendors typically talk about Integrated Business Planning (IBP) where there is one system in place to cover all plans. But Integrated FP&A is a much larger issue.
Case Study: Nielsen
presented by Frederik Scheller, Finance Business Partner (Director) FMCG Clients, Global Markets at Nielsen
There are 100 people in FP&A serving a community of 44,000 employees
Challenges:
Was market/ geographic structured but this led to duplication and inefficiency
A lot of commercial reorganisation caused FP&A to continually change systems which was inefficient
Pressure to cut the cost of FP&A
Solution:
Created analytic hub that serves 3 dimensions - geography, verticals, HQ
Created network of teams that work together and are empowered to solve problems
Communication via web, ....
Created ecosystem controlled by finance to collect, analyse and serve data.  Uses commercial bi tools for end users.
One single source of data that is open to end-users via the best in class BI tools.
Case Study: The cultural aspect of Integrated FP&A at First Bus
presented by James Bowen, Divisional Finance Director at FirstGroup
Issues:
Sub-optimal and declining operating margins
Last century systems and processes
Decisions based on emotion but not data
Frequently missing targets
Transformation Required:
Replace legacy IT systems with the latest technology
Centralise FP&A and implement Shared Services
Improve skillset to focus on insight and partnering
Cultural Challenges to Transformation:
Resistance to change and "victim behaviours"
Business slow or lacking capability to adopt IT
Clash of new (eg data analysts) vs experienced (time served bus operators)
Milestones and Results:
Centralised FP&A, Shared Services and BI teams
30% headcount saving from new operating model
Significant increase in profitability over the last two years
Lessons Learned:
Big benefit from collaboration from outside industry
Change management far harder than anticipated
Some difficult "people" decisions were deferred
The right behaviours as important as skills and experience
Next Steps:
Complete finance IT transformation
Developing plans to accelerate benefits
Targeting further 50% increase in profits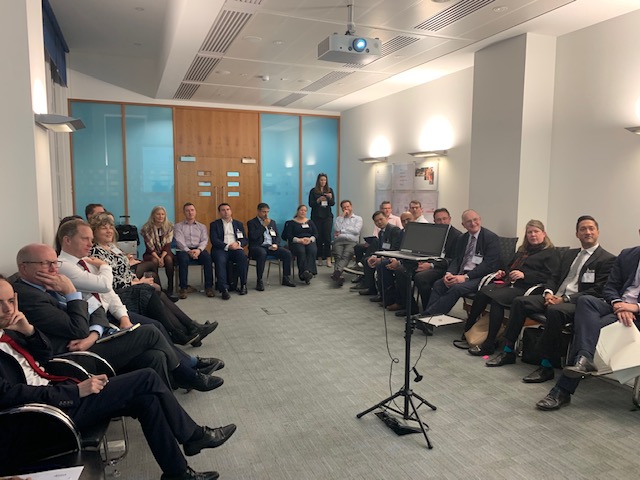 Case Study: The systems aspect of Integrated FP&A at Legal and General
presented by Gavin Green, Head of Financial Planning and Analysis, at Legal & General Investment Management (LGIM)
Define a clear vision that will enable strategy
Adopt key guiding principles
Obtaining actionable insights from data is of critical value to FP&A success
FP&A functions must deliver business value to stay relevant
Challenge of no 'one size fits all'   We're aiming for a polyglot approach to extraction, persistence and access to data to support business agility and outcome
Outcome, not technology driven
Access to integrated data, tools and services without the need for underlying system integration
Create an Enterprise Data Zone (EDZ)
The Result:
Single planning system for strategic and business planning that can forecast 5 years out strategically and 2 years out for the business.
Bought in people to create value out of data collected and not really used.
Have a separate data science department that provides input to FP&A
Group Discussions
Attendees were split into four groups to discuss different aspects of moving towards Integrated FP&A.  These notes represent the findings of each group.
What are the key steps in the implementation of Integrated FP&A?
Achieving Integrated FP&A is not just about finances:
There needs to be a clear, good vision from the leadership for Integrated FP&A in order to get Business 'buy-in'
Clear objectives that people can believe in and that answer the "So What?" question
Getting the right resources and the right technology in place to make the changes stick
Getting 'cheer leaders' who will continue to talk about the benefits and people who will solve problems as they come up.
Realistic time lines for implementation that will

Show incremental benefits as the project progresses
Provide a series of 'good news' stories

It's important that implementation has internal ownership – i.e. it's not about the external contractors/consultants
What are the cultural and people aspects of Integrated FP&A?
There are many issues facing organisations in planning such as the 'gaming/sand bagging' that goes on when submitting budgets/forecasts; the lack of ownership of individual numbers; and the impact of top down targets.
Solutions to these include: 
'Socialising' the top-down / bottom-up problem.  Why it's hard for each group to understand the other?
Forecast on a range of outcomes not a single target
Challenge the planning figures – why are they set at those values?
Use the whole experience as a learning process
Develop a partnership mentality.
What are the systems and analytic aspects of Integrated FP&A?
Define strategy first
Get the funding right
Data quality needs to be dealt with
Adoption of systems by key stakeholders is essential.  To do this they need to be properly trained; the systems need to be owned by finance – and not be an IT system.
Develop and agiler approach to implementation:  Incremental development rather than the big reveal
Review legacy systems as part of the process
Implement self-serve systems (e.g. reporting, analytics) to end-users but with proper training
What are the processes aspects of Integrated FP&A?
There are two types of process that need to be identified: 

Business Processes (Sales, Production, Customer Support, Product Innovation); and
Management Processes (Strategic, Business and Operational Planning, Forecasting and Reporting).

Business Processes need to be connected with the longer term aspirations of the organisation e.g. how will the company be structured to meet its long term objectives.
Management Processes follow Business Processes.  They need to ensure that resources are allocated to the defined business processes and monitored against the achievement of long-term objectives.
Both Business and Management Processes recognise that there are only 3 things that can be controlled:

The way business processes are organised
The amount of resources (money, people, assets) that are allocated to each part of a business process
The quality of the work that is accomplished with those resources
About the FP&A Board
The mission of the International FP&A Board is to guide the development and promotion of better practices in global FP&A, identify and support new trends, skillsets and innovations. For more information on the board and to view our other events, visit www.fpa-trends.com/fpa-board.