FP&A Analytical Transformation Milestones: Setting and Reaching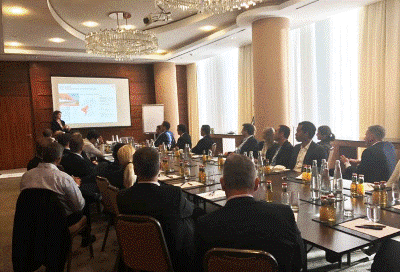 On 8th June 2017, 30 senior finance practitioners from such companies as Aareal Bank, AIG, American Express Global Business Travel, Altran, CSL Behring, Dematic, Equinix, Lohmann, Merck, PepsiCo, Procter and Gamble, Takata, UL, etc., gathered in Frankfurt, Germany, to interactively discuss FP&A Analytical Transformation. 
FP&A Changing Trends
No one disputes that in the modern fast-moving business world, companies have to learn to adapt to changes to win the fierce competition and to not merely survive but thrive. Likewise, the modern FP&A takes an exciting path of transformation to meet the demands of the modern business implementing more dynamic sophisticated tools allowing automation and online collaboration. However, old finance practices are not eliminated in a flash. Many FP&A professionals still live from deadline to deadline without taking a break to reconsider and change. How many have already examined other analytical tools than good old Excel and looked for ways to diminish non-value adding processes?
All the latest FP&A changing trends are summarised in the table below.


What is Advanced Analytics for FP&A?
The Frankfurt FP&A Board agreed that changes in the FP&A framework are driven by transformations of analytical procedures in general. In order to give the definition of Advanced Analytics in FP&A, the Board was suggested to have a look at the Gartner Analytics Maturity Model. Like all the other FP&A Boards around the globe, Frankfurt FP&A Board agreed that the Gartner Analytics Maturity Model describes Advanced Analytics in the best way.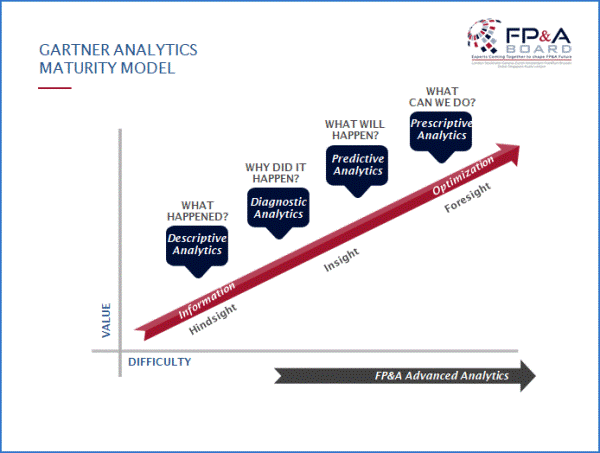 Descriptive and Diagnostic Analytics: the most backward-looking and reactive processes. A good example is the traditional Variance Analysis that is very backward-looking and does not leave us much time for the decision-making process. However, many companies keep spending a lot of time on it.
Often, the process has been so long and detailed that no time were left for the forward looking analytical questions " What will Happen?" and "What Can we Do?".    Though the FP&A advanced analytics start from the Insight stage and utilise predictive and prescriptive types of analytics. 
What are the Key Features of FP&A Advanced Analytics?
This leads us to the key features of FP&A Advanced Analytics. It can be described as Proactive and Forward-looking whereas traditional budgeting and planning analytical processes are still centred around. 
Furthermore, FP&A Advanced Analytics is agile and real-time, multidimensional and integrated. Advanced Analytics enables key decision-making, not just in finance. Digitisation and connectivity are its common features. It utilises modern predictive and prescriptive tools and allows minimum processing efforts. However, some Board members insisted that people, not machines, should execute complex analytical scenarios involving strategic analytical FP&A decisions. Therefore, the automation will release a lot of time for strategic analytical work, enhance the decision-making process.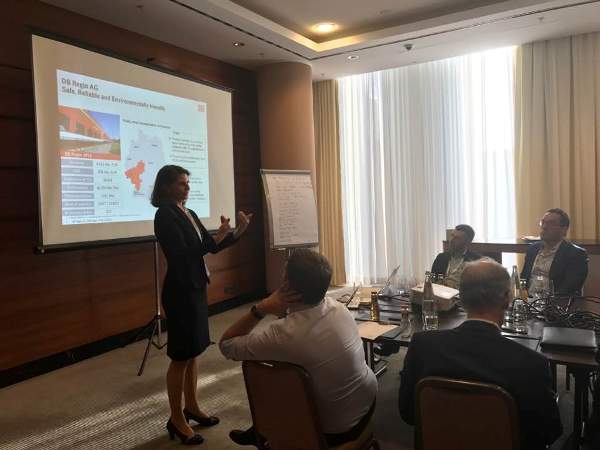 Case Study From The Field: Deutsche Bahn Group
One of the fundamental principles of the FP&A Board work is looking into practical case studies. We were happy to have a case study from the field presented by Tanja Schlesinger, VP Finance at Deutsche Bahn Group (DB Regio AG), who shared her valuable experience and insights on DB Regio AG Analytical Transformation. DB Regio AG operates as a subsidiary of Deutsche Bahn, an international provider of mobility and logistics services. 
She described how she and her team managed to create flexible and dynamic decision-making tool in limited time and with limited resources. They managed to create the consolidated data management landscape, having eliminated islands of reports and consolidated various data sources. It was a vivid example of a driver-based model for the quick and dynamic decision-making process.
Tanja even shared with the Board live demo of that decision-making tool. That was a great illustration of how driver-based planning can transform the decision-making process. It also showed the great power of finance team when it is synergistic and analytical.
FP&A Analytics Maturity Model
In order to define the milestones of the FP&A Analytical Transformation, the Board first looked closely into the FP&A Analytics Maturity Model developed by the London FP&A Board. The model presents an overview of the three states (developing, intermediate and leading) and five stages (basic, developing, defined, advanced, leading) of the organisational analytical transformation. Then, the Board members discussed the steps to be taken to achieve the leading state.
Group Work: FP&A Analytical Transformation Through People, Process and Technology
The Board members value the opportunity to network with their peers from the leading organisations. This time they enjoyed the group work devoted to key stages in FP&A analytical transformation. The Board members actively discussed how to transform FP&A people, processes, technology, analytics and business partnering.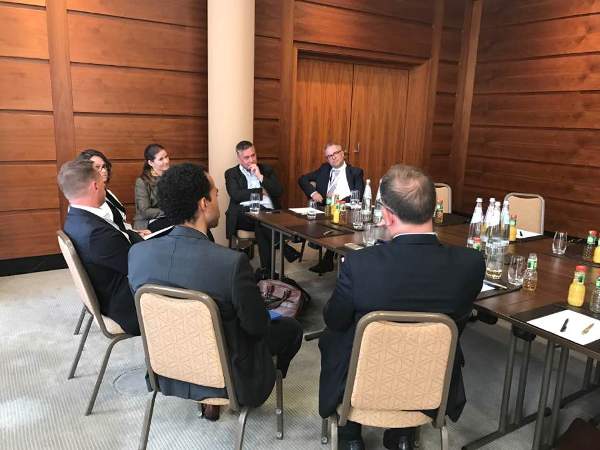 Conclusions
The main conclusions of the second Frankfurt FP&A Board are as  follows:
Analytical transformation is an ongoing process. More transformation is already on the way: system implementations, restructuring of processes, re-defining and simplifications of the models, automation of the routine tasks and applying proactive advanced analytics.
At the moment, most companies are stuck at the defined stage with some turning to the advanced. At the leading stage, all planning processes will be fully integrated, allowing for a multidimensional advanced analytical process. This is where FP&A will be able to use big data analytics and fully transform organisational corporate performance management and decision-making process.
Certain challenges stand in the way of FP&A Analytical Transformation: lack of investment in analytics technology and professional development of the FP&A talents; time-consuming day-to-day accounting tasks that need automation; inability to turn insights into action.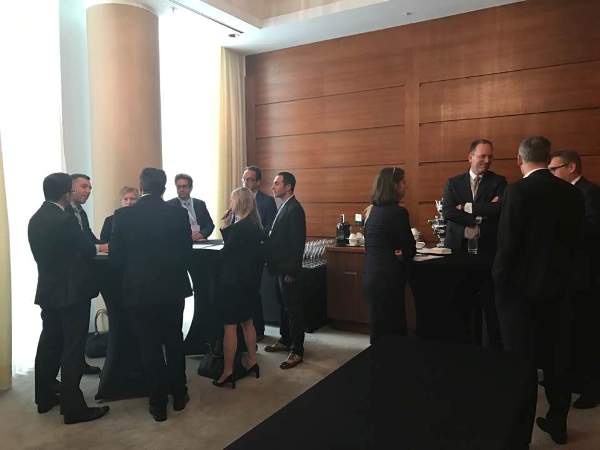 About FP&A Board
The London FP&A Board was created on 19th September 2013 to guide the development and promotion of best practices in financial planning and analysis (FP&A). FP&A Board chapters have successfully been established in 27 cities of 16 countries in Europe, the Middle East, Asia, Australia and North America in order to identify and support new global trends, skillsets, and thought leadership in FP&A. 
Our Sponsors
We are very grateful to our sponsors and partners Michael Page, one of the world's leading professional recruitment consultancies, Page Executive, the global provider of innovative executive search solutions, and CCH Tagetik, the leading FP&A Technology company,  for supporting the second Frankfurt FP&A Board.
Stay in touch with our global FP&A community through the FP&A Club LinkedIn Group and the FP&A Trends resource. Please do not hesitate to join and to contribute to the discussions, posts, and commentaries.