London Board: FP&A Team Building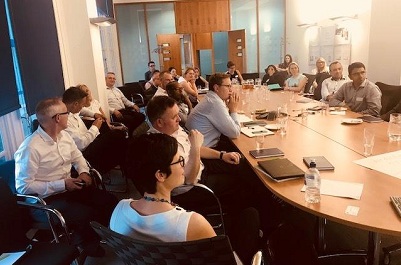 On the 26th of June 2018, the London FP&A Board held its 20th meeting with an interesting debate on FP&A Team Building. 
Agenda:
What is the profile of modern FP&A professional? 
FP&A team roles. How to achieve synergy?
A case study from the field.

"The virtual FP&A team", by Gemma Davie, Senior FP&A Director at CA Technologies

FP&A team building. Group work.
Conclusions and recommendations.
The event was attended by 24 senior finance practitioners who shared their experience and ideas with each other. They represented international and local companies, such as:
CA Technologies
Chubb Fire & Security
Coty
HSBC
Interserve
Kingfisher plc
Pernod Ricard
Starbucks
Steelcase
Thomson Reuters
The board discussed 4 professional roles and 8 behavioral roles and debated on the key steps in building FP&A. Gemma Davie, Senior FP&A Director at CA Technologies, shared her practical insights about building effective virtual teams. With the evolving role of the FP&A in organizations, the list of the key professional attributes is long:
Good communication and stakeholder management skills
Understanding of the technologies
Good Business Partnering skills
Commercial curiosity and business acumen
Strong leadership
Ability to interpret data
Ability to see both the big picture and the details
Creativity
Personality types that thrive on new ideas and creative thinking
To find all the above attributes in one professional is not easy. This is the reason why  FP&A Team building is the way to go.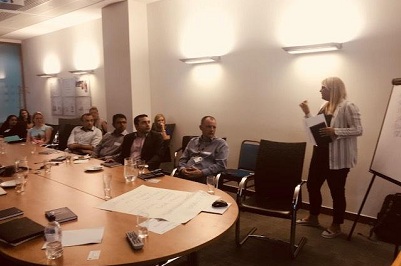 Our Sponsors
We are very grateful to Michael Page, Anaplan and Association for Financial Professionals for their great support!