The Houston Launch: Latest Trends in FP&A
On the 7th of October, the International FP&A Board launched a new chapter in Houston. It was our 26th chapter globally.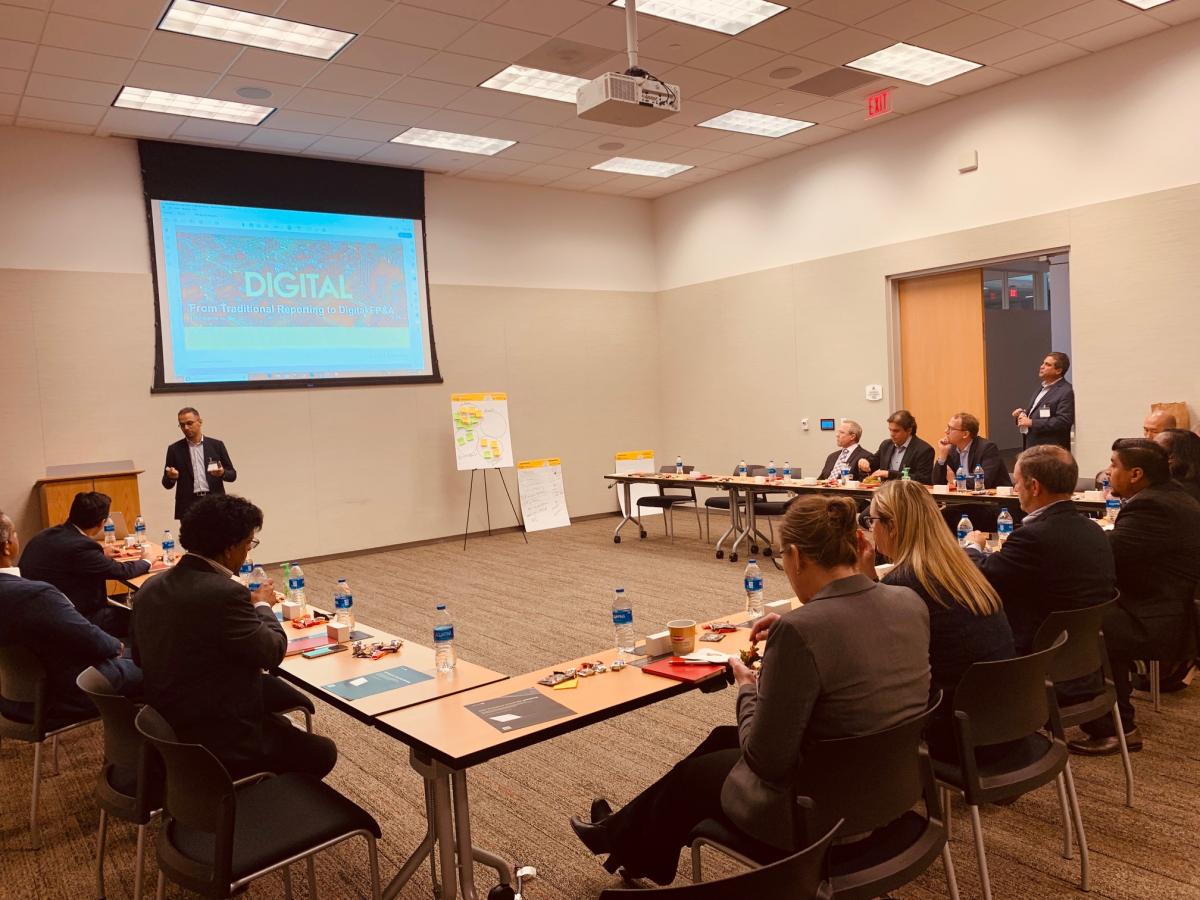 The FP&A Board gathered senior finance professionals from leading organisations such as BHP Billiton Petroleum, Bristow Group, Covenant Testing Technologies, CGG, Ecolab, Entergy, Jones Lang LaSalle, MDACC, Mitsubishi Hitachi Power Systems, Qualfon, Texas Children's Hospital, and many others.
Agenda
1. Financial Planning and Analysis (FP&A). Key definitions and developments
2. Interactive discussion on the latest trends in analytics, planning, modeling and systems
3. A case study from the field
4. FP&A Analytics Maturity Model. Group work
5. Conclusions and recommendations
The following 5-top trends were identified during the discussion:
Data and Predictive Analytics (AI/ML for forecasting)
Driver Based Planning
Integrated FP&A
Simplification, speed, and agility
Strategic Business Partnering collaboration
Omar Akrout, Regional CFO, Process Automation Americas at Schneider Electric, shared his practical experience on the meeting subject.
Our Sponsors
We are very grateful to our global sponsors and partners, SAP and Robert Half, for their great support.