Apliqo Insights: Sydney FP&A Board meeting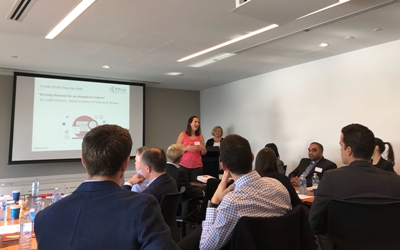 Another successful FP&A Board was held in Sydney on 21st August 2018, where more than 50 FP&A practitioners attended and discussed their challenges and trends in Financial Planning and Analysis.
Apliqo – a Cubewise Company – is proud to be sponsoring such a high-quality forum where the most important challenges of FP&A related to people, process, technology, analytics and business partnering are debated. The event was also sponsored by Michael Page, one of the world's leading professional recruitment consultancies.
A big thanks go to Larysa Melnychuk for creating such a unique community focused on FP&A and the opportunity for Apliqo to be associated with it.
We would like to share some of the insights from the event in short summarized form. The topic of this board was "FP&A Analytical Transformation".
A short survey was done to understand the maturity in FP&A in Sydney – here are the results:
How long is the average duration of your budgeting and planning process in months?
| | | | |
| --- | --- | --- | --- |
| Shorter than 1 months | 1 – 3 months | 4 – 6 months | More than 6 months |
| 0 | 21 | 20 | None |
| 0% | 51.2% | 48.8% | 0% |
How long is the average duration of your forecasting process?
| | | |
| --- | --- | --- |
| Less than 3 days | 3 – 7 days | More than 7 days |
| 6 | 21 | 14 |
| 14.6% | 51.2% | 34.2% |

The event continued with a short discussion (by table) on what the biggest analytical challenge in FP&A is. Below points provide a list of topics that were presented by the attendees (unweighted):
Moving to customer-centric from product-centric
"Data Warfare" – there are multiple systems and it is hard to get at what you need
Size and complexity of data available – it is hard to deal with it
Learning how to use the data effectively
Trying to move to dashboards rather than traditional reports
How to manage /align the mix of local data / analytical needs to global corporate needs
Ability to reconcile data between different data sources, driving consistency and credibility in the numbers
Convincing the organization of the value-add that FP&A is providing and getting more influence in the decision-making process
The audience was asked what the top trends in FP&A were. Answers in summary:
The need for more agility
Real-time dashboards and visualization
Having not just the tools, but the right people
It is all about insight, not just the data or the reports
Common threads, "flexible, dynamic, automatic, responsive, visual
"Not just about planning, but finding the right drivers"
 
Followed by a very inspiring presentation by Lizzie Cannon – Senior Director Finance at Stryker South Pacific – on "Driving demand for an Analytical Culture", where she presented the journey her organization is going through in the analytical maturity and the importance of people and culture to drive change towards a more data/information-based decision-making process, the attendees were asked to work together in smaller groups on the different aspects of FP&A analytical transformation.
Group session workshops
Below are the key points of the group findings on FP&A analytical transformation for people, process, technology, analytics and business partnering:
People
You can't just turn accountants into FP&A professionals
FP&A people need a "sense of curiosity" – this is an important skill
FP&A people need to be looking 2 or 3 steps ahead
How to put in a development framework to help people learn FP&A skills?
It is more about attitude, curiosity and approach to analytics than it is about qualifications
The genuine interest of FP&A professionals to want have an in-depth understanding of the business is very important in order to get respected as real business partner
Business Partnering
Business Partners need to be influencers
Inquisitive mindset is needed
The business partner needs to be embedded in the business division and even drive that business
FP&A has to be seen to help the decision-making process by providing insights on internal and external data, being very customer focused
Good communication and business skills are required to earn the respect from business to be part of the leadership team
Need a culture of respect for FP&A
Can there be a Centre of Excellence for Business Partnering? What structure is best?
No business partnership is complete without feedback – Business Partners need to know if they are doing a good job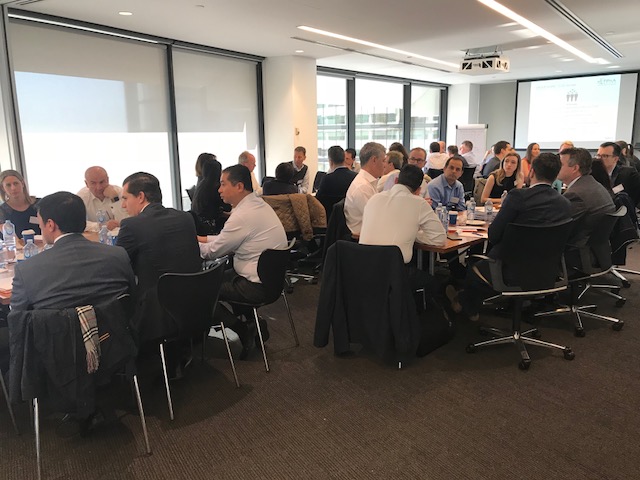 Process
You need to "free FP&A from accounting and transactional tasks"
Processes need to be scalable
Provide self-service platforms so insights can be shared and discussed in a collaborative way
A governance framework is required to make sure that the right information is processed and that processes while remaining agile are managed with change requests that ensure high quality of information
IT and Finance need to collaborate better
Driving automation with data integration is key to allow for more real-time analysis
Technology
Need to capture buy-in on investments in technology
Need alignment on needs from business
Need to have flexible / agile technology
It is ok to use Excel for test and learn new FP&A methods
Having the right people is important – corporate group is maybe not always the best to handle an implementation
Evaluating the right technology that fits requirements is key and needs dedicated people/organization that takes care of it
Culture
Business Partners need to believe they can make a difference
FP&A people need to truly understand the business
FP&A people need to believe they are enablers of growth, not gatekeepers
There needs to be purposeful, cross-functional collaboration
Be part of the conversation in the business from 'day 1'