Paul Lennie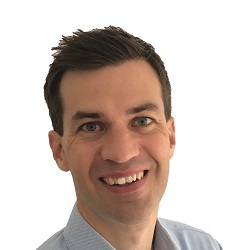 CFO at Asurion
Singapore FP&A Board Ambassador

Southeast Asia Chief Financial Officer &  Head of Business Intelligence & Analytics, APAC   
Paul is currently the Southeast Asia CFO and APAC Head of Business Intelligence & Analytics at Asurion. Asurion helps 300 million people protect, connect and enjoy the latest technology.  
In his dual roles, Paul provides strategic solutions to drive business performance and is responsible for providing best-in-class data and analytics to the APAC business. During his tenure in Asurion, he has previously held numerous Finance & Product roles.  
Before joining Asurion, Paul was a Finance Business Partner at TAL (a large Australian life insurance company) and PwC New Zealand, where he was a Manager in the Private Business department. Paul is a qualified Chartered Accountant and Chartered Financial Analyst.