The Global FP&A Trends Webinar: The Art and Science of FP&A Storytelling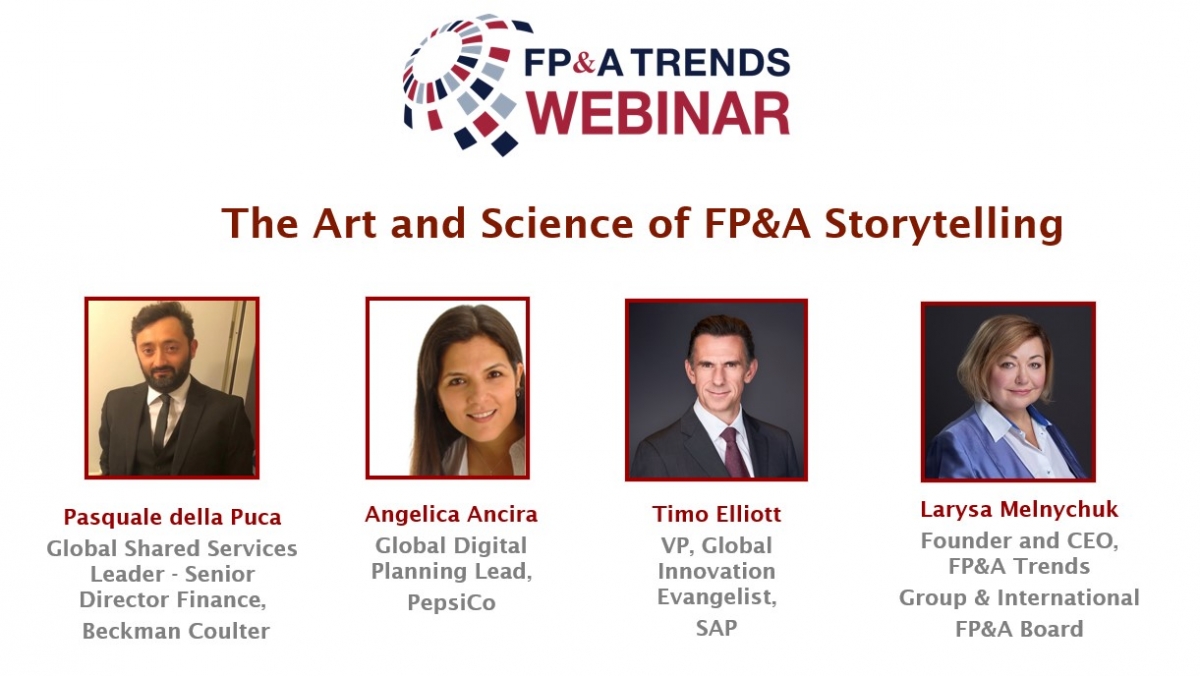 ​

There are so many great stories to be told in FP&A in order to facilitate decision making process! At this time of advanced analytics, flexible dashboarding and effective data visualisation, FP&A Storytelling has become both an art and science.
On October 13, 2020, we held the FP&A Trends Webinar where the panel of experienced speakers reflected on the art and science of FP&A Storytelling. 
 
Agenda
1. A Case Study from Beckman Coulter: A "story-maker" for revenue Forecasting
2. Self-Service Analytics to Support FP&A Storytelling
3. Storytelling: Technology and Lessons Learnt
4. Conclusions and recommendations
5. Q&A
Pasquale della Puca, Global Shared Services Leader - Senior Director Finance at Beckman Coulter, Geneva FP&A Board member, shared with us the real case study of his company.
Angelica Ancira, Global Digital Planning Lead at PepsiCo, Geneva FP&A Board member and member of the Artificial Intelligence FP&A Committee, reflected on how self-service analytics supports FP&A Storytelling.
Timo Elliott, VP, Global Innovation Evangelist at SAP, spoke about the new opportunities that open up thanks to technology.

Almost 600 people registered to attend the webinar.
 
If you would like to learn more about FP&A Storytelling, please refer to the following articles.

Our Sponsors
We are very grateful to our global sponsor and partner SAP for its great support and collaboration.
The full text is available for registered users. Please register to view the rest of the article.