London Board: FP&A Transformation through Organisational Structure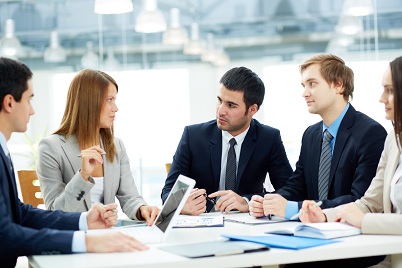 The 18th London FP&A Board gathered on 21 November 2017 to discuss FP&A Transformation through Organisational Structure.
Agenda
Different types of FP&A organisational structure: Advantages and Disadvantages
Nielsen Europe Case Study:

"FP&A Transformation through effective organisational structure". Fredrik Hedlund, Europe CFO at Nielsen

FP&A Organisational Transformations: top 10 lessons learned
Group work. Can FP&A be outsourced? How effective are centres of excellence for FP&A?
Conclusions and recommendations
The event was attended by more than 20 senior finance practitioners who shared their experience and ideas with each other. The participants also discussed a compelling Nielsen Europe Case Study. 
The Board members represented international and local companies, such as:
Bupa 
Carrier Commercial Refrigeration
GlaxoSmithKline
Kingfisher Plc
Pernod Ricard EMEA Travel Retail 
Starbucks
Steelcase Ltd
Thomson Reuters
Univar 
Viacom
and others.
Our Sponsors
We are very grateful to our sponsors and partners Michael Page, one of the world's leading professional recruitment consultancies, CCH Tagetik, the leading FP&A Technology company, and AFP, provider of international FP&A Certification, for their great support.