The Key Tech Requirements of an FP&A System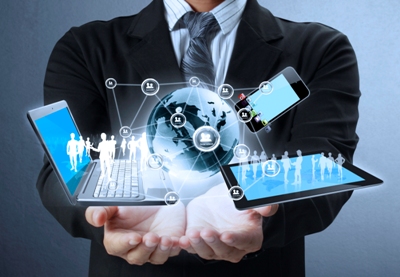 At one of the previous meetings, The London FP&A Board addressed the technological requirements needed for effective FP&A. The well-known Chatham House anonymised rules were deployed to encourage a full and frank debate.
The board members agreed that technology (like any tool) is only as good as people's ability to use it and to apply it for business benefit and the discussions about the key requirements of an FP&A system got underway.
Excel Still Prevails
"I've been contracting a lot over the past four years, worked for many different firms and seen many examples of different technology systems," said an attending FP&A Board member, speaking under Chatham House rules, as the debate about the key requirements for tech systems began. "Even at the huge multi-billion pound firm I'm at now, the one consistent thing is that Excel can still be found everywhere. It is not the best or most flexible system, but it is ubiquitous. I think we should be using better technology by now."
The comment was backed up by another board member, who added that "the latest surveys show that 50% of organisations still rely on Excel".
Another member agreed that the prevalence of Excel – even when used as an ad hoc front-end tool for data stored in Oracle, SAP or other systems – is a problem, especially where 'fat finger' data entry mistakes mean a whole series of calculations can be thrown off. Board members recognised this threat and other technological weaknesses of Excel, but as a fellow colleague and senior FP&A professional pointed out: "Excel does give us a throw-away, flexible capability; that is why so many people still use it – despite its limitations."
Managing a multinational corporation (MNC) on a spreadsheet just isn't professional in the 21st century, countered another member, and there is always the possibility of resiliency, employee handover and other continuity problems.
Chatham House rules enabled another board member to comment that the main problem with technology was the lack of integration. "Legacy systems don't talk to each other – even in my finance department, our internal systems cannot talk to one another! This causes me a host of pain when I want to do even simple analysis. It is definitely something I'd like to move away from."
What then are the key requirements for any potential replacement systems for the ubiquitous Excel and what are FP&A professionals' major requirements of a technology stack?
Key Requirements of an FP&A System
Having decided that Excel spreadsheets have their uses, but need to be replaced by more modern, flexible systems the London FP&A Board set out to list their key demands and 'wish list' for supporting technology systems and architectures.
The key findings were:
 
A requirement for dashboards: Modern FP&A technology systems should be real-time and flexible enough to run an analysis, raise alerts and support presentations.
More flexible modelling capabilities: which are multidimensional in nature, simple-to-use and enable cross-departmental buy-in for new budgeting techniques, such as driver-based planning and rolling forecasts, are essential. Driver-based systems aid flexibility and speed.
Connectivity and collaboration: Collaborative cross-departmental functionality and easier integration with other corporate systems were deemed an essential component of an effective FP&A system. Remote access was also desirable. As was noted, Excel is not great at any of these things.
Calculating speed and accuracy: A good, fast calculation engine is essential, preferably linked to reporting tools that can quickly present figures in the best light.
Automation: Automated processes free up staff to do value-adding work and should be highly-prized. This was a key requirement for an effective FP&A system in the opinion of the advisory board and can support continuous planning.
Analytical, data handling and predictive functionality: The ability to analyse fuzzy data (i.e. unstructured data); run multiple scenarios and test hypotheses are vital; as is predictive planning capabilities and powerful analytical tools. A good system should allow for both top-down and bottom-up planning procedures.
Initiative planning capabilities: Systems should come with the ability to 'time shift' data. This means, for instance, that should a marketing campaign or a pharmaceutical drug launch be delayed by six months its resources and predicted impacts can still be simply and easily moved back six months. It should also allow departments to continually propose initiatives that can be tested in isolation and in combination with the business as usual (BAU) situation.
Ease-of-use: Simple and intuitive technology interfaces are also desirable to reduce the amount of training and installation work.
No 'black boxes' and expensive programmers: Systems should be owned by finance departments and easily manageable.
Alongside the above top-line recommendations for how to specify an effective FP&A system, a number of best practice observations and real world comments were shared by various members of the FP&A advisory board. One of them observed that: "you have to build the architectural relationships yourself to get any good scenario planning functionality out of most systems, regardless of the marketing claims."
Best Practice Tips
Despite the continuing prevalence of Excel spreadsheets, it is not possible to build an effective, flexible and dynamic FP&A process on them. Specific replacement FP&A systems are needed, the board advised as it began a summation, but members don't see any out there at the moment.
The marketplace is very dynamic, with more and more vendors constantly appearing, it was added during the concluding part of the evening's discussions, but there still isn't a single 'ideal' system for FP&A proposes at the moment. A gap in the market can be filled by the vendor who gets it right.
Current well-known FP&A systems are good at process routine management and multidimensionality. However, they are weak in the area of advanced analytics and in effectively managing top-down and bottom-up planning processes-not to mention 'real life' dashboard reporting inadequacies.
The board felt that the available FP&A systems do not yet match up to the key requirements listed above. It is also important to remember that everything is starting from a financial model standpoint, they warned, and should consequently be driver-based and flexible. The modelling should, additionally, be carried out in-house and then transferred into the technology system. The computer language deployed should be easily manageable and business rules shouldn't be hard coded because FP&A departments need a flexible model.
Conclusions 
 
Structure and data should be separated as part of your architectural relationship building process; it's a matter of good practice, said the evening's presenter and co-moderator STW Consulting's Michael Coveney. He also pointed out that Infor's recent new system demo in New York could point the way to the future, "as it looked like Facebook and was totally integrated, intuitive and very very promising".
Other best practice tips for specifying effective FP&A technology systems were to:
 Release a request for proposal/information (RFI/P) and define your specific needs.
 Do a proof of concept.
 Don't hard code rules into a system, as this prevents the flexible and scalable solutions that finance end users want. If you aren't careful you could end up 'hand chiselling' applications in order to make them work as you want. This wastes valuable time when the technology should merely be a support to the FP&A function.
The evening concluded with a reminder that the concept of annual budgetary reporting, quarterly figures and other such traditional budgeting norms, started way back in the 1920s. "Even the balanced scorecard approach was invented before the internet era," said one participant, before adding that this was precisely why new, faster FP&A-based approaches to budgeting and rolling forecasting needed newer, better supporting technology.
The existing patterns of work and supporting infrastructures, connectivity and technology all need to change to cope with the coming emphasis on analysis, real-time reporting and scenario testing. The FP&A board hopes that its recommendations will help fellow FP&A professionals get the technological solutions that they need to succeed and welcomes any feedback.