The Paris Launch: Latest Trends in FP&A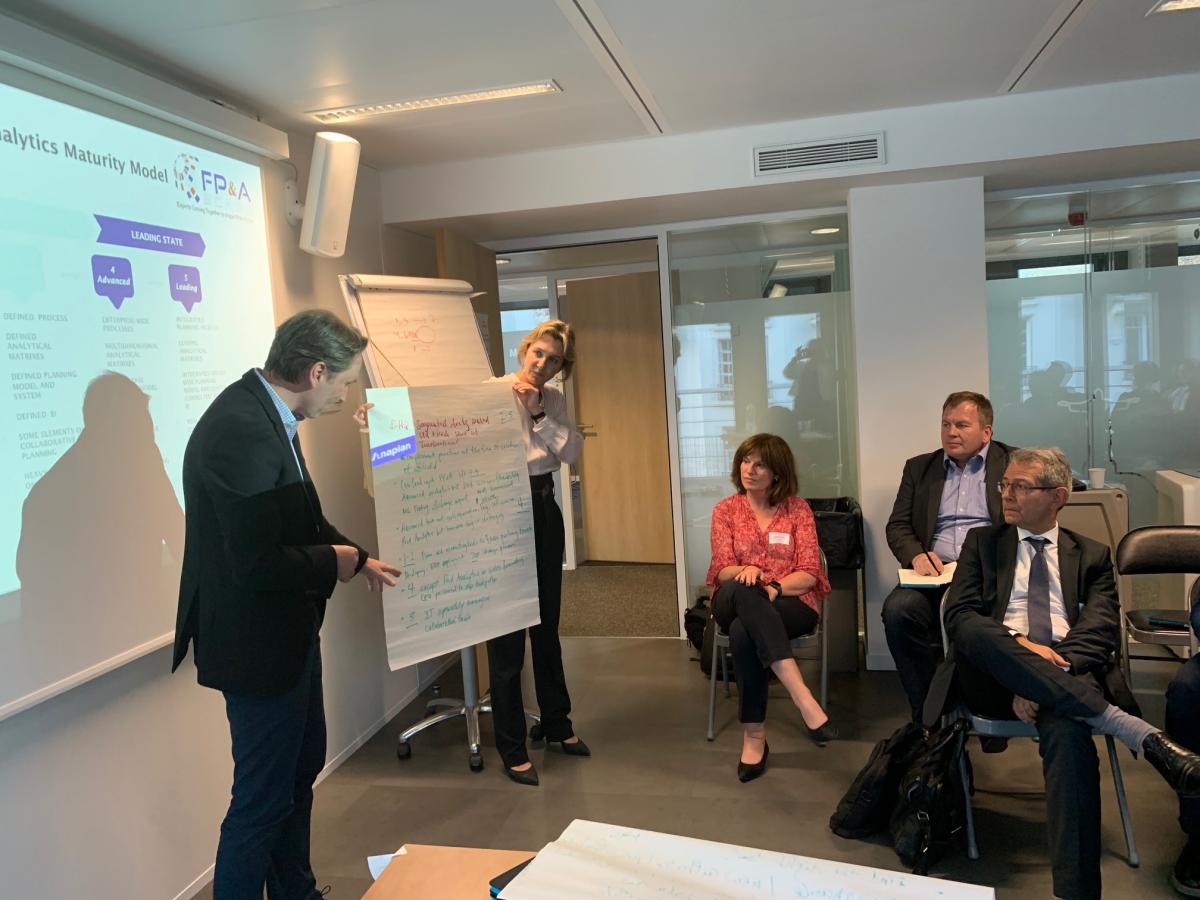 The Launch of the Paris FP&A Board took place on 28 May 2019. The first discussion was traditionally devoted to the Latest Trends in modern FP&A.
Agenda
Financial Planning and Analysis (FP&A). Key definitions and developments
Interactive discussion on the latest trends in analytics, planning, modeling and systems
A case study from the field: Rodolphe Aubin, VP Finance FP&A at Schneider Electric
FP&A Analytics Maturity Model. Group work
At the meeting, Rodolphe Aubin, VP Finance FP&A at Schneider Electric, shared his case study on the power of Digital Collaboration on FP&A operations.
The event was attended by 33 senior finance practitioners who shared their experience and ideas with each other. They represented international and local companies, such as:
BIC
CEVA
Eiffage Métal
GEFCO
General Electric
Hanes Brands
Huawei
Ipsen
Janssen
Schneider Electric
Signify France
Sisley
Smith & Nephew
Stanley Black And Decker
Tech Data
Univar
and many others.
Our Sponsors
We are very grateful to our global sponsors and partners Anaplan and Michael Page for their great support.