Webinar: FP&A's Role in Driving Business Transformation with Connected Planning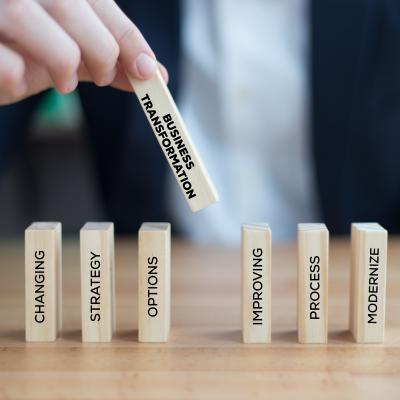 The webinar is proudly sponsored by

Connected Planning is an effective way to unify data, people, and plans on a single platform. Implemented correctly, it can help accelerate better business performance in the modern dynamic market conditions. The question is then, how to use it to achieve desired results? Join this interactive webinar to find out.
Andrew Dinwiddie, Group FP&A Director at Aviva, will share his practical experience on how to use connected planning to optimise decision making.
Michael Judd, Strategic Finance & Transformational Director at Anaplan, will focus on global FP&A mega trends.
The webinar is complimentary and vendor-agnostic.
Subject:
FP&A's Role in Driving Business Transformation with Connected Planning
Date:
Wednesday, 24 April 2019
Time:
2 pm BST - 3 pm BST
(the registration link will translate it to your time zone)
If you are not able to join the live session, please register to receive the webinar recording.
Agenda:
Introduction
"FP&A Mega Trends" by Michael Judd, Experienced Strategic Finance & Transformational Leader and Senior Director - Strategic Finance Transformation at Anaplan
"FP&A Role in Driving Business Transformation with Connected Planning" by Andrew Dinwiddie, Group FP&A Director at Aviva
Conclusions and recommendations
Presenters
Andrew Dinwiddie, Group FP&A Director at Aviva
Michael Judd, Strategic Finance & Transformational Director at Anaplan
Facilitator
Larysa Melnychuk, CEO at FP&A Trends Group and Founder of the International FP&A Board
Register to join the meeting while we still have places available:
REGISTER NOW