Webinar: FP&A Scenario Planning — Key Factors for Success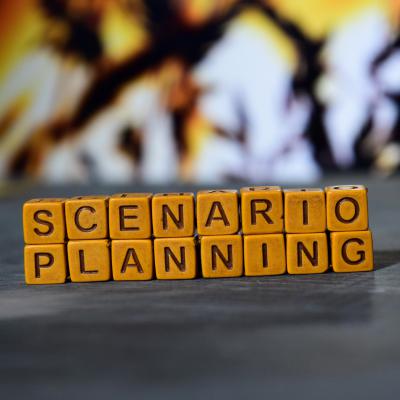 The webinar is proudly sponsored by
Scenario planning is an important technique for a flexible and dynamic FP&A that enhances the decision-making process. In the analytically mature organisation, the standard approach of "three scenarios" (best, average and worst) is replaced with multiple on-demand scenarios that could be played in real time.
What is the role of FP&A in Scenario Planning?
How important is Driver-Based Planning for the process?
What are the challenges and opportunities?
Why do we need real-time and multi-dimensional scenario planning?
Join this interactive webinar to find out.
The webinar is complimentary and vendor-agnostic.
Subject:
Scenario Planning: Key Factors for Success
Date:
Tuesday, 14 May 2019
Time:
2 pm BST - 3 pm BST
(the registration link will translate it to your time zone)
If you are not able to join the live session, please register to receive the webinar recording.
Agenda:
Introduction: the role of FP&A in scenario planning
Modern scenario planning and modelling. Importance of Driver-Based Planning and planning technology
A case study from GoCompare.com: "Scenario Planning: Key Factors for Success", presented by Rhodri de Lloyd, Financial Planning & Analysis Manager at GoCompare​.com
Conclusions and recommendations
Presenter
Rhodri de Lloyd, Financial Planning & Analysis Manager at GoCompare.com
Facilitator
Larysa Melnychuk, CEO at FP&A Trends Group and Founder of the International FP&A Board
Register to join the meeting while we still have places available:
REGISTER NOW