Connagh Hopkins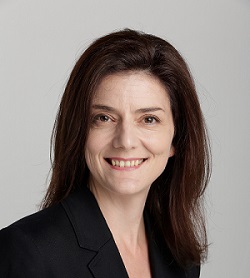 Head of Business Planning and Reporting at Western Power
Perth FP&A Board Ambassador

With more than 20 years of extensive experience in the Australian and UK finance sectors, Connagh is a strategic financial leader committed to delivering outstanding enterprise-wide financial performance analysis and reporting. 
As Head of Business Planning & Reporting at Western Power, she leads a team of 50 responsible for finance partnerships, reporting and analysis, business plans, budgeting, forecasting, benchmarking and business case estimations.   
She is passionate about leading teams through organisational change, improving financial partnerships and increasing commercial acumen and awareness within organisations.   
Previous roles in property development, not-for-profit, retail and commercial fuel sales, and television production drives her commitment to coaching and mentoring others to have the confidence to try something new and be future-focused.    
Connagh holds an MBA from Deakin University, is a member of CIMA and CPA and is a graduate of the Australian Institute of Company Directors. She is currently the Treasurer for REmida, an NFP in Perth and Co-Chair of the Western Australian Committee for the Chartered Institute of Management Accountants (CIMA).