This block is broken or missing. You may be missing content or you might need to enable the original module.
Making Business Intelligence a Reality in FP&A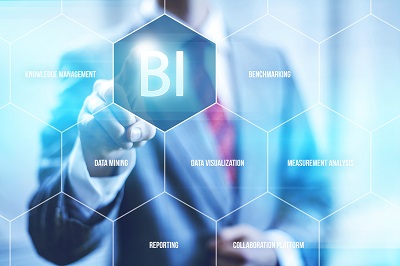 Business Intelligence (BI) is finally starting to get the love it deserves. It is a transformational tool that can lead to a variety of positive outcomes. However, as we all know, nothing good ever comes easy. While it seems that BI is a beautiful tool, implementing it and deriving long-term value requires an organisation to grow, learn, and adopt, as well. 
This article will serve to delineate the steps required to make BI a critical tool in your organisation and explain the vital roles and considerations necessary for long-term success.
Three Steps to Implement BI
There are three main steps that FP&A professionals should keep in mind to implement a BI tool successfully.
Step 1. Put people first. Create a learning organisation.
What many articles miss in discussing BI is the importance of people. When BI is implemented, we must have a firm grip on our processes to produce quality data. Before that happens, though, we must have: 
People with strong cross-functional business partnering relationships. 
People who take ownership of their roles and functions to get us from here to there. 
These things don't happen overnight. Thus, a BI journey begins months or years before implementing any tool, and it starts with the leaders of an organisation. The only way to be successful is to create an organisation that trains, inspires, and unleashes the potential people directly at the challenges:
Highlight that the benefits. For example, employees will have more time and energy to do the more rewarding and human-like work of analysing instead of computing information with a BI tool. 
Recognise the skills necessary and develop a timeline and plan for achieving them. 
Prioritise internal resources over outsourcing every dashboard change request. This will increase the speed and quality of your reports.
When employees take ownership and demonstrate pride in mastering new skills, the ROI from any BI project will increase by multiples. The key is to understand, optimise, and in the very last step, automate. 
Step 2. Improve business processes.
Essentially, BI is process automation that produces much greater depth and flexibility than the tools that have come before it. While it is true that automation can be very effective, other process shortcomings must be addressed first for an investment in a Business Intelligence solution to pay off in the long term. As we all know, automating a broken process only creates a faster-broken process.
There are several things to keep in mind when improving your processes:
Ensure that no steps are missed, and your data and analysis are trusted to make decisions. If we miss a step, we will automate an error and have a tool to create garbage even faster than before! Your processes should be documented and follow a structured and unchanged logic.
Avoid the temptation of quick wins. The goal is to build a complete reporting system that lasts and does not damage your reputation with inaccurate results. The results should match your team's expectations, common-sense checks, and leadership's intuition. Otherwise, the business will not use your reports.
Understand if your tool is doing what it should be doing. As data models become more and more complex, this becomes more and more challenging. If few people can fully understand and articulate the process and reasoning behind it, it is a sign of a flawed process.
As you learn, share, and collaborate, you will need to put the blocks in place to build better processes on top of each other. For example, you might need to develop or enhance data warehouses, map out the process and the interconnected sub-processes, and rebuild methods and calculations from scratch. All of these steps take significant time and energy.
Step 3. Get Excel right.
The driver of most business processes remains Microsoft Excel. By pairing Excel with BI tools, FP&A teams can build the trust that is critical to develop and sustain momentum—having both tools produce the same results demonstrates process integrity and ensures that no steps were omitted or miscommunicated:
Get employees to a mastery level of Excel knowledge and use (long before BI is implemented). Excel is the core groundwork of business intelligence.
Build your framework by designing logic-based Excel processes that are accurate, complete, and structured. This will help you to prepare for your BI journey.
Request that every process has substantial documentation and includes screenshots and notes of each step that anyone else on the team can follow along and replicate the same results. 
Find ways to create a system to build the most efficient and accurate process with the current tools. 
Work collaboratively and incorporate peer review to eliminate blind spots, share best practices, and share knowledge. Only once processes are fully optimised in Excel should they move forward to a better tool.
Often, Excel is prevalent in finance functions, but it is not used to maximum effect. Check with your team to see if these advanced features and functions are being used or not. If not, introduce a training program that solves current problems to make the knowledge stick. If you can, require a minimum number of training hours and reward employees for taking the initiative. 
Power Query, Power Pivot
Index-Match-(Match), vlookup on row/column
Sumifs, sumproduct
Offset
Countifs
If, and, or, len, find, mid, trim
Also, ensure that Excel is appropriately used to build robust processes. A common best practice for great Excel processes is the following:
1 sheet for data input
1 sheet for data transformation, lookups, calculations
1 sheet for summary, pivot tables, charts
Excel can do many wonderful things, but there will come a natural jumping-off point where we want to incorporate more data, obtain more flexibility, and layer together different sets of data. 
Conclusion
Business Intelligence is a critical tool for organisations to better understand their performance, market, and opportunities to execute a winning strategy. But, as we have learned, Business Intelligence is dependent on building a learning organisation that produces highly skilled and driven employees, great processes, and first mastering Microsoft Excel.
Done right, BI is a gamechanger for how work is done and how decisions are made.
As with most things in life, the question of "how long the BI journey will take?" results in the answer of "It Depends…"
It depends on:
The degree of leadership and employee commitments to creating a learning organisation.
The accuracy, strength, and robustness of business processes.
The level of process mastery demonstrated through Excel.
The level of trust that the organisation has in your processes.
The full text is available for registered users. Please register to view the rest of the article.