Submitted by

Editor

on Thu, 2016-06-09 13:25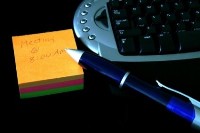 by Michael Coveney, co-author of "Budgeting, Planning, and Forecasting in Uncertain Times"
Believe it or not, organizations do not collapse if they don't have a plan or a budget! If a business is already established then two things will impact future results, irrespective of what is planned:
Organic growth. The momentum of current activities will continue to generate costs and sales. The value of these is fairly easy to forecast in the immediate future but as time goes on the upper and lower limits could be diverse.