Submitted by

Editor

on Tue, 2016-10-25 19:18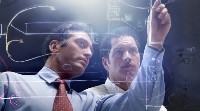 By Steve Morlidge, Business Forecasting thought leader, author of "Future Ready: How to Master Business Forecasting" and  "The Little Book of Beyond Budgeting" 
Many millions of people are stuck with the habit of smoking. They know its bad for them and it will eventually kill them, yet they continue. They may have tried to quit many times but they are stuck in a rut. Experience has shown that to successfully break habits you must stop things as well as start doing new things.
The current practice of management exhibits some very bad habits. One key cause is an underlying philosophy of "command and control." Managers know it is bad for them and it kills motivation, initiative, flexibility and innovation on a daily basis.